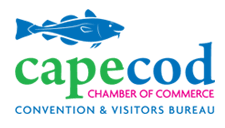 Wendy Northcross, Chief Executive Officer
Cape Cod Chamber of Commerce / Convention & Visitors Bureau
www.CapeCodChamber.org
As the 6th State in America, Massachusetts is steeped in history, culture and an array of activities to enjoy.  Cape Cod is certainly a travel destination for many, and in some ways it's a microcosm of the State.  From the bustling area of Hyannis, to the upscale town of Chatam, to the eclectic and diverse Provincetown area, or charm or Orleans —- Cape Cod has many very different towns, excellent beaches and an abundance of scrumptious seafood restaurants and shacks.  Whether your thing is golf, boating, biking, hiking, family travel, the beach and hanging where the Kennedy's live — experience Cape Cod once and you'll be hooked.