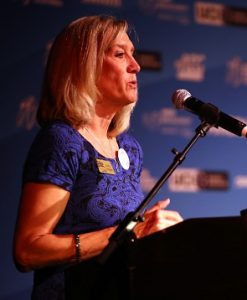 Carol Chaplin, President/CEO
Lake Tahoe Visitors Authority
www.LTVA.org
If you're an outdoors enthusiast, or simply enjoy be surrounded by spectacular views and Mother Nature at her finest — Lake Tahoe is for you.  In this installment of our Destination Spotlight, we turn to this pristine area in the Sierra Nevada Mountains that keeps travelers entertained year-round.  From winter trails to summer water sports, bike trails to family fun, gaming and an active night-life scene — go experience Lake Tahoe and let us know how much you enjoy yourself!