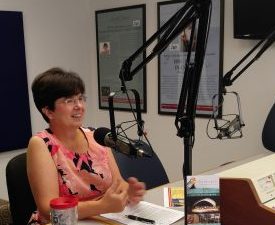 Karen Riordan, President/CEO
Greater Williamsburg Chamber & Tourism Alliance
www.VisitWilliamsburg.com
Virginia is America's 10th State, and besides being a historical landmark, Colonial Williamsburg is an opportunity to live history.  A visit for everyone is a must sometime in their lifetime!  But the area is filled with an abundance of things to do and see from Busch Gardens, the Williamsburg Winery, nearby Jamestown, the new American Revolution Museum in Yorktown, great golf, the famous Williamsburg Inn, terrific shopping on Route 60, to an array of restaurants from Pancake Houses and Seafood Buffets, to high end, trendy fare.  In this installment of our Destination Spotlight, we discuss the current happenings in Williamsburg, Virginia!