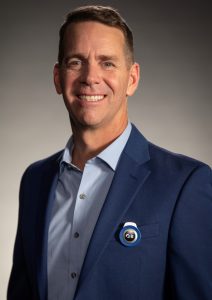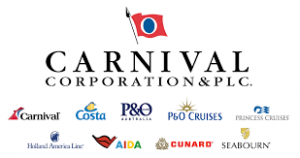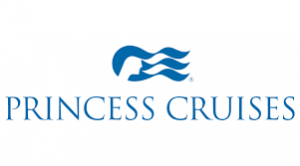 John Padgett, Chief Experience & Innovation Officer @ Carnival Corporation / President of Princess Cruises
www.WorldsLeadingCruiseLines.com
www.Princess.com
If you want to encounter a passionate traveler — you'll find them with exclamation points if they're cruise travelers!  What makes the cruise sector of travel so appealing is there are so many destinations to visit, so many activities to keep you busy on the ship — and so many excursions to experience off the ship.  Plus — your hotel travels with you so you only have to unpack once!  And the Cruise sector of the Travel World offers an array of itineraries for couples, families, multi-generational travelers, solo travelers — even business travelers.  We're preferential to the brands of Carnival Corporation when it comes to ocean cruising — and as our regular show fans know we encourage you to patronize them with your own travels!
During the live broadcast of America's #1 Travel Radio Show on 16 July 2022, we invited John Padgett, Carnival Corporation's Chief Experience and Innovation Officer as well as Princess Cruises President back for a check-in, during our latest "Chief Travel Leader" conversation.  We appreciate John's comfort and candor with us, and during this appearance we discussed current happenings/trends in the Cruise World, ways to unlock the best value when cruising, the impacts from current economic conditions with 40-year high inflation, labor/supply chain challenges and more — plus we looked forward to our planned "Let's Go America! Tour" – Mediterranean Cruise with Seabourn in November, as well as the upcoming departure of Arnold Donald in August as Carnival Corp's CEO and the elevation of COO Josh Weinstein to CEO.  To hear the wide-ranging interview that aired across our national network now boasting 490 weekly stations airing RMWorldTravel with Robert & Mary Carey and Rudy Maxa, just click on the play arrow immediately following this text to access the archived audio …
___________________________________
We've been very vocal on-air about the destructive ways the CDC has treated the cruise industry during the pandemic.
The cruise sector of the travel world consistently lights-up our EMail Inbox with questions, comments and shared experiences — and as the industry works to rebound — it needs our support!  So for our live broadcast of America's #1 Travel Radio Show on 29 January 2022, for our latest "Chief Travel Leader" conversation — we decided to check-in with Carnival Corporation's Chief Experience and Innovation Officer John Padgett — who also happens to be the recently announced President of the Princess Cruises brand as well.  We covered an array of timely and topical items involving cruise with him — and to hear the full interview that aired across our national network of now 480+ weekly radio affiliates aligned with RMWorldTravel with Robert & Mary Carey and Rudy Maxa, simply click on the play arrow that follows this text…