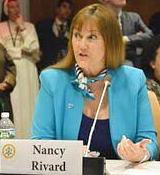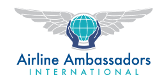 Nancy Rivard, President & Founder
Airline Ambassadors International
www.AirlineAmb.org
When the travel industry is mobilized to do good, the results are so impactful since travel is one of the largest source of GDP in the world.  Nancy Rivard understands this first-hand, as she started Airline Ambassadors while still working for American Airlines as a flight attendant back in 1996.  Today the organization is an accredited 501(c)3 charity, and has delivered over $60 million in aid to children in 54 nations around the globe.  They're on the front lines of combatting child sex slavery and human trafficking, and when disaster strikes as has happened with the recent hurricanes and earthquakes — Airlines Ambassadors International jumps into action to help those in need.  During our live broadcast on 16 September 2017, Nancy joined us to talk about activities her organization is currently engaged with ….