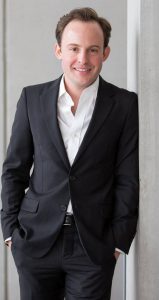 Scott Rothkopf, Chief Curator
Whitney Museum of American Art
www.Whitney.org
Scott Rothkopf is Chief Curator of The Whitney Museum of American Art in New York.  During a remote broadcast of Rudy Maxa's World with The Careys from the museum on 23 January 2016, Scott discussed how he and his team go about curating for the museum, the enthusiasm of finding emerging artists as well as resurrecting the works of artists perhaps not recently viewed in public exhibitions and more.  Scott's passion for his work is evident!