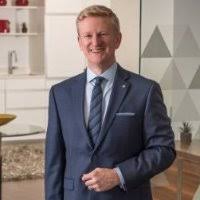 Sean Worker, Chief Executive Officer
Bridgestreet Global Hospitality
www.Bridgestreet.com
Overnights and living accommodations while away on travel for a night, a week, a month or longer are more than just a hotel room, Airbnb or a friend's extra bedroom or couch.  Bridgestreet Global Hospitality is the global leader in serviced apartments and extended-stay properties.  Their 7 brands — Exclusive, Living, Mode, Places, Residences, Stüdyo and Link offer something for every type of lifestyle and every type of budget.  And with 95,000 rooms in over 60 countries, this is a company we felt you needed to know more about.  So on our 2 December 2017 live national broadcast, we invited their CEO Sean Worker to join us and discuss the sector of the travel and hospitality industry that his company is successfully operating.  You can hear our interview here ….