Memorials to two, now-deceased icons of our time—one a musical sensation, another a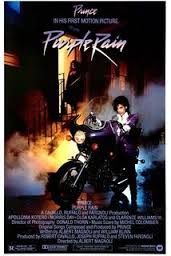 controversial president—have gotten an upgrade.  And you're invited. 
Beginning October 6th, visitors will be welcome to tour Paisley Park, the private estate and studio of the late, great musician, Prince, near Minneapolis.  Paisley Park was where Prince sometimes threw parties to which he only invited—at the last minute—friends and fans from the Twin Cities.
This fall, the folks who have been operating Elvis' Graceland since 1982 will offer tours of Paisley Park; ticket prices begin at $38.50.
And in southern California, the Richard Nixon Presidential Library in Yorba Linda unveils a $15 million renovation in October.  It's a re-invention of a section of the library that opened 26 years ago with what many thought was a sugar-coated version of the late president's role in the Watergate scandal that led to his resignation. 
The new gallery will be more frank about his role in the larger campaign of dirty tricks and presidential secrecy.  It will be balanced with a more in-depth look at President Nixon's achievements such as opening the door with China, establishing the Environmental Protection Agency, and the signing of Title IX into law.