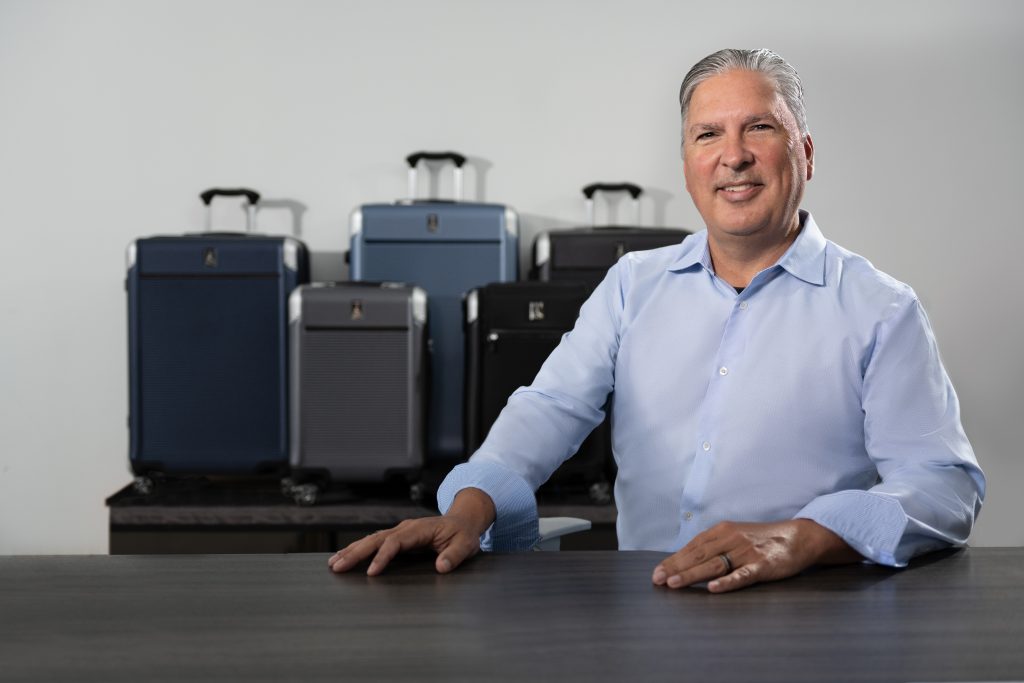 Blake Lipham, Chief Executive Officer
Travelpro Products, Inc.
www.Travelpro.com
From having it on-set during all of our big "Let's Go America! Tour" events and live remotes to sharing it with show friends, listeners and others — with the holiday season upon us, and both Black Friday and Cyber Monday ahead, for our live broadcast of America's #1 Travel Radio Show on 19 November 2022 —  during our special "Chief Travel Leader" conversation —  we reconnected with Travelpro CEO Blake Lipham to discuss the design, rigorous testing and patented features that go into manufacturing each piece of their popular luggage.  We also discussed the various collections they offer, travel trends they're experiencing and more.
For over 20 years Travelpro has been the luggage that we use when we're on the move…  Back in 2016 we partnered with them and since then have proudly influenced many of our show fans around the USA to also travel with Travelpro!  As we say often, one of the most important items to ensure a successful trip is having quality luggage — and you'll do no better than Travelpro!  It's the choice of flight crews and "in the know" travelers for a reason — and it's what we recommend for your travels.
To hear our exchange with Blake that aired across our national network of now 495+ weekly affiliates linked with RMWorldTravel with Robert & Mary Carey and Rudy Maxa, simply click on the play arrow immediately following this text…