Robert & Mary and Rudy say "Thank you for your loyalty and support of our many respected Sponsors!"
Click on any logo or website below to be redirected to our many show sponsor's websites…


Whether your upcoming travels take you near or far — for vacation, business or a special trip you simply can't miss — don't put your investment or well-being at risk!  Get Travel Insurance from our friends at Travel Guard.  It's affordable and provides protection in so many ways.  Having Travel Insurance is an import part of successful travel, because your personal medical insurance often won't cover you when you leave the U.S. — and you "just never know…"  Here are some examples of how it will cover you — Trip Cancellations, Interruptions and Delays, Medical Expenses & Evacuations, Translation Services, 24/7 Emergency Assistance, Passport, Ticket or Prescription Replacement, Lost or Delayed Baggage, Flight & Hotel Re-Bookings, Roadside Assistance and more!  Whether your next trip is a solo adventure, a family vacation, a long or short getaway — international or domestic — get the coverage you should have at www.TravelGuard.com/Carey.


Since 2002, AmaWaterways River Cruises has provided travelers with award-winning service.  This family owned company believes in touching every aspect of your river cruise experience with them from ship design, to culinary & wine options, to immersive cultural tours — where you'll interact with locals and receive one-of-a-kind adventures.  AmaWaterways offer intimate, luxurious river cruises with an average of only 150 passengers!  Their cruise ships offer a festive sun deck and pool, larger cabins, wonderful meals with fine wines & beer at lunch and dinner, high-speed internet/WiFi, local tours filled with history, the arts and many other amenities.  They'll even give you a bike to leisurely trek through a town or nearby countryside.  Whether your interests are Europe, Asia or Africa – AmaWaterways has a river cruise waiting for you.  And right now they're featuring some excellent offers.  Check them out at www.AmaWaterways.com, and tell them that Robert & Mary and Rudy sent you!


Every person and family has a story, and AncestryDNA can reveal ethnic origins and provide historical details that bring unique family stories to life.  And it doesn't just tell you which countries you're from — as it also pinpoints the specific regions within them, giving you insightful geographic detail about your history.  So trace the paths of your recent ancestors with the world's largest family history database, and learn how and why your family moved from place to place around the world.  From discovering origins in over 500 regions — to the most connections to living relatives — no other DNA test delivers such a unique, interactive experience.  Right now — SAVE BIG on AncestryDNA with special pricing and spark meaningful conversations.  Go to ANCESTRY.com/CAREY to get and give your AncestryDNA kit today — and be sure to tell them that Robert & Mary and Rudy sent you!


Pick the language you want to learn — and say hello to Babbel.com/CAREY!  Whether traveling aboard, wanting to connect with family or seeking a new hobby — it's never been easier.  This is the #1 selling language learning app, and they make the process of learning a new language easy and fun.  Their bite-sized lesson are practical and designed for real-world conversations!  Join us and sign-up today to save up to 65% off your subscription at www.BABBEL.com/CAREY.




Sooner or later your vehicle is going to break down.  If it happens after the warranty expires, you could be out-of-pocket thousands for repairs.  But don't fret, get Car Care Coverage from CarShield.com/carey and pay nothing for covered repairs.  Just pick the dealer or ASE certified mechanic you want, and Car Shield does the rest.  No waiting to get reimbursed, as the shop will be paid directly when the job's done.  They even provide 24/7 roadside assistance and a rental car.  If your vehicle is 3-12 years old,  it doesn't mean you have you to accept paying higher repair bills.  Get the ultimate protection against costly repairs by calling 800-451-7776 or CarShield.com/carey and save 20% with our promo code CAREY.


As North America's longest running Tour Operator, Collette offers terrific comprehensive land tours and inclusive packages across 7 continents.  They make travel easy because all the details are taken care of no matter where you go with them, making them a company you can trust as you go enjoy top travel adventures with them.  Every tour includes a tour manager, terrific accommodations, excellent meals, transportation and more.  We like that they offer unparalleled tours to fit every type of traveler as they blend expertly planned trips with must-see destinations and local experiences.  Join us and visit Collette.com for more info and to book your travel.  You can also call 1-800-340-5158.


The Most Famous Ocean Liners in the World!  When you travel aboard Cunard, you'll embark on a civilized adventure, and experience the perfect oasis of discovery, relaxation & sophistication.  From famous vessels of the past, to today's modern Queen Mary 2, Queen Victoria and Queen Elizabeth, Cunard guests travel in unparalleled style.  Enjoy luxury accommodations, grand feasts in elegant dining rooms, indulge in literary pursuits, the arts, theatrical productions, grand ballrooms, music, movies, an energetic casino and wonderful experiences on the many ship decks.  You'll find endless entertainment, constant activities at sea or on land, terrific pools, invigorating spas, elegant soirées, and educational and scenic tours.  Travel aboard a Cunard cruise, is an opportunity to write your own ocean adventure while encompassed in legendary luxury.  For itineraries, destinations brochures and deals, go to www.Cunard.com, and be sure to let them know that RMWorldTravel's Robert & Mary and Rudy sent you.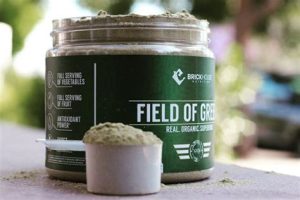 Powered with a full spectrum of essential vegetables and fruits – plus science-backed herbs and prebiotics, Brickhouse Nutrition's Field of Greens will have you feeling healthier and enjoying more energy, plus your skin will look healthier and it can help you lose weight!  As a RMWorldTravel show fan, you'll get 15% off your first order and then another 10% off all reorders at www.FieldofGreens.com when you use code Carey.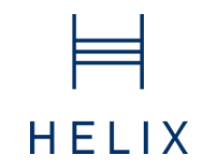 If you're looking for the best mattress available — look no further than HelixSleep.com/CAREY!  These are premium, all-American made mattresses at affordable prices.  And what we like is they just "get it" — as they don't make one-size fits all products, because they know that we're all different and have different sleep styles and needs.  So whether you prefer something soft, medium, hard or even if you need a plus size mattress — they've got you covered.  Take their 2 minute sleep test right now at www.HelixSleep.com/CAREY and get matched with your perfect new mattress.  You'll also save up to $350 too!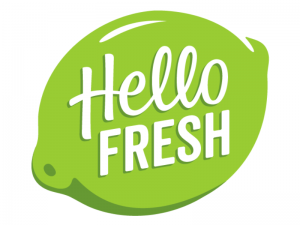 HelloFresh is America's #1 Meal Kit Delivery Service.  They deliver easy to follow, seasonal recipes and pre-measured ingredients right to your door, so all you have to do is cook and enjoy.  Make delicious home cooked meals a reality, with HelloFresh.  Get 50% off plus Free Shipping at www.HelloFresh.com/CAREY and use our promo code CAREY for the savings.


Over their 100 year history, Hilton has welcomed more than 3 Billion guests!  They've been our preferred hotel and resort company now for nearly 20 years, and they're the company that we recommend when you travel.  Whether you're on the move for vacation or business, solo, with family, as a group, or even with your four-legged friends — Hilton and their 19 world-class brands that include Waldorf-Astoria, Conrad, Curio, LXR, Canopy, Signia, Doubletree, Embassy Suites, Hilton Grand Vacations, Homewood Suites, Tapestry and more offer accommodations to meet your every need.  We also enjoy being members of their award-winning Hilton Honors loyalty program, which delivers an array of exclusive benefits and discounts.  Make Hilton your choice for hotels and resorts when you travel @ www.Hilton.com.


As part of the Hilton portfolio of brands, Hilton Grand Vacations provides a premier travel experience that will surpass expectations!  With more than 150 resorts across the U.S., Europe, Mexico, Asia, the Caribbean and elsewhere — they provide spacious, upscale accommodations with home-like features and resort-style amenities.  You can also convert Membership Points into Hilton Honors Points, and use them for stays at thousands of Hilton locations worldwide as well as for car rentals, air travel and more.  HGV's points based vacation ownership system enables members all the benefits of owning a vacation home — without the responsibilities of traditional homeownership.  Wherever travel takes you — you'll always feel at home with Hilton Grand Vacations.  Find more info and all their locations @ www.HiltonGrandVacations.com.


Savor the Journey!  For over 140 years, Holland America Line has been a recognized leader in ocean cruising, taking travelers to exotic destinations around the globe.  If you're looking for some of the most spacious and comfortable ships at sea, award-winning service, 5-star dining, extensive activities and enrichment programs, along with compelling worldwide itineraries, Holland America is your cruise line.  With their fleet of modern classic ships, offering over 500 sailings annually, they visit all 7 continents and both popular and less-traveled ports in the Caribbean, Alaska, Europe, Mexico, South America, the Panama Canal, Australia, New Zealand, and Asia.  They also offer the Amazon, Antarctica, and extended Grand Voyages.  Visit www.HollandAmerica.com for cruise deals, destinations and planning.  And let them know Robert & Mary and Rudy from RMWorldTravel sent you!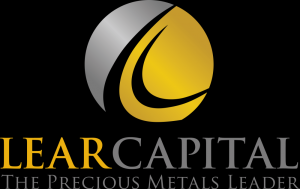 Investing in Gold and Precious Metals can be a viable strategy to help safeguard your savings and retirement accounts.  With high inflation and a recession likely coming, talk with our team at LearCarey.com about owning Gold and Precious Metals.  As a RMWorldTravel show fan, you'll receive up to $10,000 in free bonus coins based on the value of gold coins you purchase.  Contact them today at 1-800-707-4575 or www.LearCarey.com.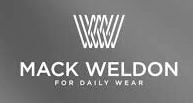 AttentionMen!  Join us and take both your style and all-around comfort to the next level with the clothing brand that's reinventing men's basics — MackWeldon.com/Carey…  They deliver a wide-range of customized fabrics in an array of colors that will help you up your game!  From hoodies to underwear, active shorts to polos, they feature all types of socks and more…  Everything in the new Spring Collection will have you looking and feeling great — and as an RMWorldTravel show fan, you'll save 20% off your first order at www.MackWeldon.com/Carey.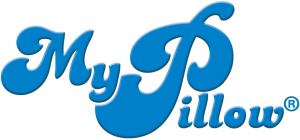 For a number of year now we've been touting how much we enjoy sleeping on MyPillows.  We also appreciate they come with a 60-day money-back guarantee, include a full 10-year warranty and best of all they can be washed and dried.  We sleep on many pillows and sheets with all of our travels, and use many hotel towels — but there's nothing like the sleeping on our MyPillow 2.0, the Giza Dreams Bed Sheets or using the luxury hotel quality towels and wash cloths.  And they're now offering a truly comfortable Mattress Topper, that includes an exclusive 3-layer design that starts with MyPillow foam for support, then adds Transitional Foam to relieve pressure points, and finishes it off with an Ultra Soft, Patented Temperature Regulating Cover.  Additionally, they offer terrific Slippers, Sandals, Sleepwear and over 150 other products too!  Order yours today at www.MyPillow.com/Carey for big savings of 50% off or more.


Come Back New!  As one of the most recognized cruise lines in the world, Princess Cruises is always evolving.  We all remember "The Love Boat" but today's Princess is the 3rd largest cruise line out there, carrying nearly 2 million passengers annually via 150 different itineraries.  They're renowned for innovative ships, an array of onboard options, and exceptional customer service.  Princess is the largest cruise and tour operator in Alaska, featuring 5 riverside wilderness lodges, a fleet of deluxe motor coaches and luxury domed rail cars —  but they also sail to more than 300 ports worldwide.  From award-winning dining options, to movies/music/magic/comedy and other entertainment options, health/wellness and relaxation activities, youth & teen programs, an array of off-shore excursions, Club-class mini-suites, and the upcoming Ocean Medallion — the next wave of vacation travel that will elevate cruising — Princess Cruises is your complete ship for ocean adventures.  Check out www.Princess.com to plan your next cruise, explore destinations and learn more.  Be sure to let them know that Robert & Mary and Rudy from RMWorldTravel sent you!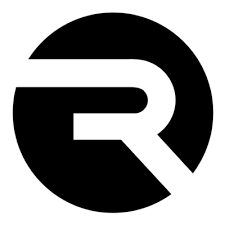 Take premium audio with you everywhere you go to hear our show!  Raycon's "Everyday Earbuds" look, feel and sound better than ever — with 3 sound profiles, plus Noise Isolation and Awareness Mode.  We like that with the optimized gel tips – these earbuds have the perfect in-ear fit — and their comfortable enough for all-day wear – and unlike competitors they will not budge! You also get eight 8 hours of playtime and 32 hours of battery life — best of all you get all this for 1/2 the price of other premium audio brands.  As a show fan, right now, you'll save 20% @ www.BuyRaycon.com/Carey.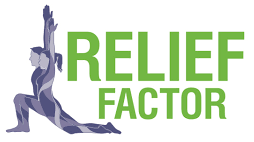 Relief Factor is a powerful, 100% natural research-based formula created to help you fight joint & muscle inflammation and pain.  Try a 3-week Quick Start Trial Pack of Relief Factor today for only $19.95.  Relief Factor provides the support you need for a healthy inflammation response with only 4 natural ingredients, to address the root of inflammation and pain, while promoting healing to help get you back doing the things that matter most.  For info or to purchase, visit www.ReliefFactor.com and be sure to let them know you heard about them from Robert & Mary and Rudy via RMWorldTravel.


Voted World's Best Small Ship Cruise Line …. Experience the World on Your Terms!  With their unmatched sense of style, elegance and grace, Seabourn Cruise Line ships beckon you to travel beyond the bounds of the imagination.  Your every need will be met promptly with a welcoming smile — and you'll clearly feel like a member of a very exclusive club, as you'll enjoy a sophisticated and luxurious journey like no other, and feel as though you've been invited to sail on a private yacht.  Each Seabourn ship offers all-suite accommodations, their signature water sports Marina, an open-bar policy serving premium wine, champagne and spirits, and renowned menus.  With packages and destinations available around the globe, visit www.Seabourn.com today to learn more and book your travel.  Tell them Robert & Mary and Rudy sent you!




For a safe and secure home or business 24/7, to protect what's most important when you're home, or traveling — SimpliSafe offers award-winning professional monitoring for just $15 per month with no long-term contract to sign. Go to www.SimpliSafe.com/CAREY and save.


Long before they became a sponsor, this is the luggage that Robert & Mary and Rudy use when traveling!  Travelpro Luggage is the choice of flight crews and frequent travelers in-the-know, and for over two decades now they've taken pride in their design innovation and durability in crafting the highest quality luggage for experienced travelers.  Travelpro has transformed travel since they created the Original Rollaboard wheeled luggage, and they stand behind their products with Lifetime Warranties.  If you're in the market for new luggage, are considering giving luggage as a gift, or you know what you're traveling with isn't the best — get the luggage Robert & Mary and Rudy use and get yourself some Travelpro.  Available @ Macy's, Amazon.com, EBags.com, and top luggage specialty retailers.  Or go to www.Travelpro.com for a complete list of retailers or shop their online outlet store for special savings.