Robert, Mary and Rudy say "Thank you for supporting our Sponsors!"
Simply click on any logo below to be redirected to each sponsor's website, or call the number listed.


Since 2002, AmaWaterways River Cruises has provided travelers with the highest level of award-winning service.  This family owned company believes in touching every aspect of your river cruise experience with them from ship design, to culinary & wine options, to immersive cultural tours — where you'll interact with locals and receive one-of-a-kind adventures.  AmaWaterways offer intimate, luxurious river cruises with an average of only 150 passengers!  Their cruise ships offer a festive sun deck and pool, larger cabins, wonderful meals with fine wines & beer at lunch and dinner, high-speed internet/WIFI, local tours filled with history, the arts and many other amenities.  They'll even give you a bike to leisurely trek through a town or nearby countryside.  Whether your interests are Europe, Asia or Africa – AmaWaterways has the perfect river cruise waiting for you.  And right now they're featuring some excellent offers.  Check them out at www.AmaWaterways.com, and tell them the Travel Trio – Robert, Mary and Rudy sent you!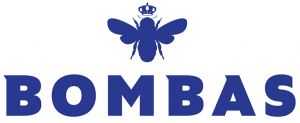 We recently discovered Bombas socks and they'll change the way you'll think about socks forever.  They're super comfortable and made from premium cotton that stay warm in the winter and cool in the summer. Every pair comes with a built-in blister tab, innovative arch support, stay-up technology, and a seamless toe. With so many colors, patterns, lengths, and styles — Bombas look great in the gym, at the office, and out on the town. And for every Bombas purchase you make, they'll donates a pair to someone in need. Keep cool, keep comfortable, and keep contributing — buy yours now at www.Bombas.com/RM, and get 20% off your first purchase.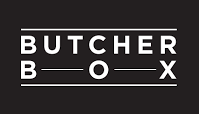 ButcherBox.com/RM is delivered right to your door every 30 or 60 days, and their meat is guaranteed to be humanely raised with no antibiotics or hormones ever.  The beef is grass-fed, the chicken is free-range, organic, and the heritage bred pork is sourced from pigs raised to keep their fat and flavor.  With cuts and quality that you won't find in stores, prices are affordable and won't break the bank — as you can get a month's worth of delicious meat for less than $6 a meal.  Order now at www.ButcherBox.com/RM for our special offer and start enjoying!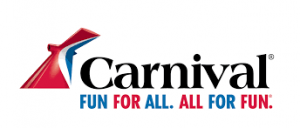 Fun for All.  All for Fun!  If you're thinking of cruising, chances are you're considering a Carnival cruise.  Since its founding in 1972, it's the "World's Most Popular Cruise Line."  They now carry millions of passengers each year, and they're all about fun vacations at sea and ashore.  A Carnival cruise features day and nighttime entertainment with stage shows, musical performances, dance parties casinos, waterslides and more.  They offer comfy staterooms, attentive service, casual & elegant dining, a variety of bars, etc.  Their ships operate 3 to 16 days voyages departing from every coast in the U.S. plus Canada, Puerto Rico and Europe.  They're also a proud supporter of St. Jude Children's Research Hospital.  Check them out today at www.Carnival.com, and don't forget to tell them that Robert, Mary and Rudy sent you.




Sooner or later your vehicle is going to break down.  If it happens after the warranty expires, you could be out-of-pocket thousands for repairs.  But don't fret, get Car Care Coverage from CarShield.com and pay nothing for covered repairs.  Just pick the dealer or ASE certified mechanic you want, and Car Shield does the rest.  No waiting to get reimbursed, as the shop will be paid directly when the job's done.  They even provide 24/7 roadside assistance and a rental car.  If your vehicle is 3-12 years old,  it doesn't mean you have you to accept paying higher repair bills.  Get the ultimate protection against costly repairs by calling 800-CAR-6100 or CarShield.com and save 10% with promo code RM.




Named one of the best inventions by Time Magazine, Casper is a single, perfect mattress for all sleepers.  It's engineered for supportive comfort that guarantees you a great night's sleep.  You can try it in your own home for 100-nights, risk-free!  If you don't love it, they'll pick it up and provide a full refund.  Use promo code RM3 to save $50 towards the purchase of your mattress @ www.Casper.com.


The Most Famous Ocean Liners in the World!  When you travel aboard Cunard, you'll embark on a civilized adventure, and experience the perfect oasis of discovery, relaxation & sophistication.  From famous vessels of the past, to today's modern Queen Mary 2, Queen Victoria and Queen Elizabeth, Cunard guests travel in unparalleled style.  Enjoy luxury accommodations, grand feasts in elegant dining rooms, indulge in literary pursuits, the arts, theatrical productions, grand ballrooms, music, movies, an energetic casino and wonderful experiences on the many ship decks.  You'll find endless entertainment, constant activities at sea or on land, terrific pools, invigorating spas, elegant soirées, and educational and scenic tours.  Travel aboard a Cunard cruise, is an opportunity to write your own ocean adventure while encompassed in legendary luxury.  For itineraries, destinations brochures and deals, go to www.Cunard.com, and be sure to let them know that RMWorldTravel's Robert, Mary and Rudy sent you.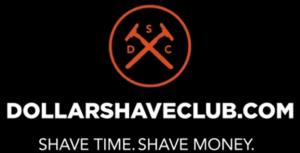 You've heard us talking about how much we like Dollar Shave Club.  It used to be to get a great shave, you had to shell out big bucks for the Razor Monopoly's latest 'technological breakthrough.'  Now you can get a high quality shave without all of those 'breakthroughs' and never pay those absurd prices ever again.  There's no long-term commitments, no hidden fees, and you cancel whenever you want.  Get your $1 trial at DollarShaveClub.com/RM.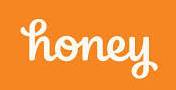 If you shop online and always want the best deals, you need the FREE browser extension called Honey.  In 2 clicks, it adds to any browser for free.  You then shop normally for travel, home accessories, apparel, office supplies or whatever you seek — and while you browse, it works in the background, scanning and testing millions of coupon codes from around the web.  When you check out, Honey automatically applies the best coupon to your order.  It's that simple.  Go to JoinHoney.com/RM to add this to your browser, and never miss out on the best deals again.


Savor the Journey!  For over 140 years, Holland America Line has been a recognized leader in ocean cruising, taking travelers to exotic destinations around the globe.  If you're looking for some of the most spacious and comfortable ships at sea, award-winning service, 5-star dining, extensive activities and enrichment programs, along with compelling worldwide itineraries, Holland America is your cruise line.  With their fleet of modern classic ships, offering over 500 sailings annually, they visit all 7 continents and both popular and less-traveled ports in the Caribbean, Alaska, Europe, Mexico, South America, the Panama Canal, Australia, New Zealand, and Asia.  They also offer the Amazon, Antarctica, and extended Grand Voyages.  Visit www.HollandAmerica.com for cruise deals, destinations and planning.  And let them know Robert, Mary and Rudy from RMWorldTravel sent you!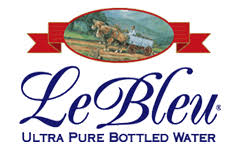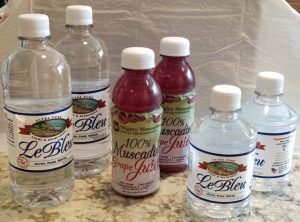 When you reach for a glass or bottle of water, are you really drinking water?  No, you're not!  We understand this goes against conventional wisdom — but most waters contain additives, minerals or other solvents.  Some even contain low traces of arsenic.  Le Bleu Premium Ultra Pure Water is actually just water — 11% Hydrogen and 89% Oxygen — and nothing else.  When you check the facts, it's the only water that actually meets the definition of water.  Le Bleu's distillation and oxygenation process even kills and removes all viruses and bacteria.  This is perfectly natural water that's odorless, colorless and tastes great.  Hydration is so important for us — especially when we're traveling — so for better health, better skin, better organ function and a better live, give yourself the best-of-the-best and enjoy the perfect liquid for your body — Le Bleu Premium Ultra Pure Water.  Ask for it at top retailers nationwide, or find a store near you at www.LeBleu.com.


Whether you're traveling the globe, or simply buying gas at your local station, the new LifeLock + Norton protects you in ways you cannot protect yourself.  Identity theft is more than a stolen credit card and a spree at the mall.  Today's always connected world means identity thieves are connected too.  Every time you bank online, search, shop, text, tweet or post, you're at risk!  And wherever you work, play or travel, you leave pieces of your identity.  Lifelock will let you know when they detect your information being used for credit, loans or services, and Norton protects up to 5 of your devices.  And if you do become a victim, they know what to do to help remedy it.  Secure LifeLock now with Norton Security, it's easy and will give you peace of mind and safety for years to come!  Call 1-800-LIFELOCK, or just visit www.Lifelock.com and use promo code RM to save 10%.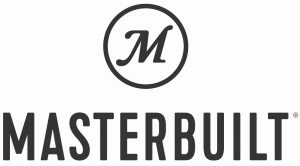 Simplify your life while impressing your friends & family with the easy to use Masterbuilt's Digital Electric Smokers, Butterball Electric Fryer and more.  They make great gifts and are simple & safe to use.  Available @ Lowe's, Home Depot, Sam's Club, Bass Pro Shops, Cabela's and more.  Visit www.Masterbuilt.com for additional retailers, videos and recipes.


We've all heard about superfruits that are good for us — well this is the King of the Superfruits and it delivers over 100 antioxidants to keep you healthy!  Some of you in the southern portion of the U.S. may remember eating Fresh Muscadines right off the vine, enjoying their sweet taste…  And this southern grape has more antioxidants than blueberries, cranberries, pomegranate, goji, acai and wine grapes.  All Mighty Muscadine products are clinically tested, and with over 2 million bottles sold already, this product has helped a lot of people enjoy and  maintain good health.  Choose from their full line of products that include a daily supplement to support heart health and reduce inflammation, healthy energy shots, their award-winning all natural 100% Muscadine Grape Juice, and more.  And right now get a special Buy 1, Get 1 free offer when you use promo code "RM" — plus free shipping on most items for all RMWorldTravel audience members!  For more info or to place your order, go to www.MightyMuscadine.com.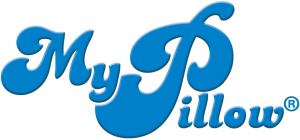 For a number of year now we've been touting how much we enjoy sleeping on MyPillows.  And we respect they're Made in America, with all-American materials.  We also appreciate they come with a 60-day money-back guarantee, include a full 10-year warranty and best of all they can be washed and dried.  We sleep on many pillows with all of our travels — but there's nothing like the sleep we get on our MyPillows.  And just in time for the holidays, they're now offering a truly comfortable Mattress Topper, that includes an exclusive 3-layer design that starts with MyPillow foam for support, then adds Transitional Foam to relieve pressure points, and finishes it off with an Ultra Soft, Patented Temperature Regulating Cover.  Order yours today at www.MyPillow.com and use promo code RM to save 30%, plus you'll get 2 Standard MyPillows for free.


Come Back New!  As one of the most recognized cruise lines in the world, Princess Cruises is always evolving.  We all remember "The Love Boat" but today's Princess is the 3rd largest cruise line out there, carrying nearly 2 million passengers annually via 150 different itineraries.  They're renowned for innovative ships, an array of onboard options, and exceptional customer service.  Princess is the largest cruise and tour operator in Alaska, featuring 5 riverside wilderness lodges, a fleet of deluxe motor coaches and luxury domed rail cars —  but they also sail to more than 300 ports worldwide.  From award-winning dining options, to movies/music/magic/comedy and other entertainment options, health/wellness and relaxation activities, youth & teen programs, an array of off-shore excursions, Club-class mini-suites, and the upcoming Ocean Medallion — the next wave of vacation travel that will elevate cruising — Princess Cruises is your complete ship for ocean adventures.  Check out www.Princess.com to plan your next cruise, explore destinations and learn more.  Be sure to let them know that Robert, Mary and Rudy from RMWorldTravel sent you!


If you love sleeping on high-quality sheets while traveling, or enjoy premium bath towels, now you can have that same experience or better at home!  We encourage you to patronize this family-owned business as they make terrific quality bed sheets, linens, duvets and now towels too!  Red Land Cotton products are 100% Made-In-America, and they all start with a seed in the ground on a family farm.  From seed to finished product — these are top-quality bed linens!  They're exceptionally soft, breathable sheets with a great weight and once you sleep on them — you'll never want to sleep on anything else again.  Red Land Cotton sheets are a throwback to a simpler time –- and are actually modeled after authentic sheets from the 1920's!  In a world where finding quality products is becoming increasingly more difficult — check out the collection at www.RedLandCotton.com.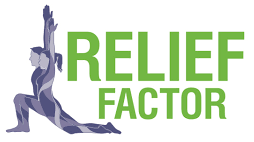 Relief Factor is a powerful, 100% natural research-based formula created to help you fight joint & muscle inflammation and pain.  Try a 3-week Quick Start Trial Pack of Relief Factor today for only $19.95.  Relief Factor provides the support you need for a healthy inflammation response with only 4 natural ingredients, to address the root of inflammation and pain, while promoting healing to help get you back doing the things that matter most.  For info or to purchase, visit www.ReliefFactor.com and be sure to let them know you heard about them from Robert, Mary and Rudy via RMWorldTravel.


Voted World's Best Small Ship Cruise Line …. Experience the World on Your Terms!  With their unmatched sense of style, elegance and grace, Seabourn Cruise Line ships beckon you to travel beyond the bounds of the imagination.  Your every need will be met promptly with a welcoming smile — and you'll clearly feel like a member of a very exclusive club, as you'll enjoy a sophisticated and luxurious journey like no other, and feel as though you've been invited to sail on a private yacht.  Each Seabourn ship offers all-suite accommodations, their signature water sports Marina, an open-bar policy serving premium wine, champagne and spirits, and renowned menus.  With packages and destinations available around the globe, visit www.Seabourn.com today to learn more and book your travel.  Tell them Robert, Mary and Rudy sent you!


For a safe and secure home or business 24/7, to protect what's most important when you're home, or traveling — SimpliSafe offers award-winning professional monitoring for just $14.99 per month with no long-term contract to sign. Go to www.SimpliSafe.com/Travel and save 10%.


This is the luggage that Robert, Mary and Rudy use when traveling!  Travelpro Luggage is the choice of flight crews and frequent travelers in-the-know, and for over two decades now they've taken pride in their design innovation and durability in crafting the highest quality luggage for experienced travelers.  Travelpro has transformed travel since they created the Original Rollaboard wheeled luggage, and they stand behind their products with Lifetime Warranties.  If you're in the market for new luggage, are considering giving luggage as a gift, or you know what you're traveling with isn't the best — get the luggage Robert, Mary and Rudy use and get yourself some Travelpro.  Available @ Macy's, Amazon.com, EBags.com, and top luggage specialty retailers.  Or go to www.Travelpro.com for a complete list of retailers or shop their online outlet store.