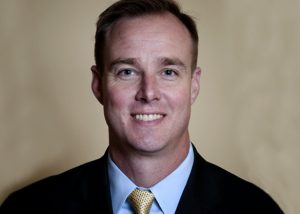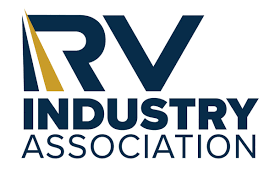 James Ashurst, Executive Vice-President
Recreational Vehicle Industry Association – RVIA
www.RVIA.org  or  www.GoRving.com
The RV Industry Association is the trade leader of the  RV industry, representing many hundreds of manufacturers as well as the component and aftermarket suppliers who together produce 98% of all RVs made in the USA, and approximately 60% of RVs produced worldwide.
They recently issued a 2022 Economic Impact Study that caught our attention, as it revealed the RV industry has an overall annual economic impact to the U.S. economy of $140 billion, supporting nearly 680,000 jobs, and paying more than $48 billion in wages.  These are big-time numbers and reflect a 23% increase in economic output over the past three years — the majority if which are pandemic years.  The $140 billion total annual RV industry economic impact includes nearly $74 billion generated by RV manufacturers and suppliers, approximately $36 billion by RV campgrounds and related travel as well as almost $31 billion by RV sales and service activities.
With the Summer Travel Season here and more people on the move enjoying outdoor travel, we thought it would be a good time to check-in with the RVIA team, and that's why we invited their EVP James Ashurst back on America's #1 Travel Radio Show to share a snapshot of this important sector of travel with the country, including current happenings/realities, tips/trends and more.
To hear the full interview that aired across the nation on the July 9th 2022 broadcast of RMWorldTravel with Robert & Mary Carey and Rudy Maxa, via our now 490 weekly radio stations, just click on the play arrow immediately following this text to access the archived audio.
_____________________________________________
As the Coronavirus Pandemic has created an "upside down world" — as we look towards emerging from having our travels so severely curtailed, we believe it may soon be the best time ever for enjoying America with an RV.  Besides providing flexible and convenient travel during a time when Social Distancing is important, RVing is affordable and adaptable to fit so many leisure lifestyles and even business needs.
During our live broadcast of America's #1 Travel Radio Show on April 18th 2020, we invited RVIA's EVP James Ashurst to join us and discuss the opportunities ahead for travelers, we also shared some past RV experiences, and heard reports on various circumstances occurring within the Recreational Vehicle Industry and others affiliated with it.
To hear the full conversation that aired across our 415+ radio affiliates nationwide, simply click the play arrow below to access the now archived audio from RMWorldTravel with Robert & Mary Carey and Rudy Maxa …