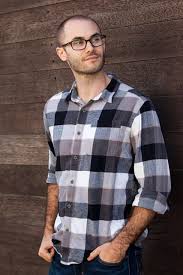 Scott Keyes, Founder and Chief Flight Expert
Scott's Cheap Flights
www.ScottsCheapFlights.com
When your career finds you it often turns out to be a very good fit.  And for Scott Keyes, that's exactly what happened to him back in 2013 when he found the best flight of his life — a roundtrip ticket between NYC and Milan for just $130!  Upon his return, friends and family began asking him to find them flight deals and that transitioned him into creating Scott's Cheap Flights.  And since then the company has helped over 2 million travelers secure their own flight deals.
Despite the Coronavirus pandemic, people are still flying (even if in considerably smaller numbers) — and with the upcoming holidays almost here, we decided to check-in with Scott to get his take on the airline industry during these current times, get his thoughts on expectations for the future and where he's still seeing special flight opportunities for travelers.
You can hear our candid conversation, that aired on 14 November 2020 during the "Chief Travel Leader" segment of our show — and heard via the 440+ weekly affiliates nationwide broadcasting RMWorldTravel with Robert & Mary Carey and Rudy Maxa, by simply clicking the play arrow below to access the now archived audio …