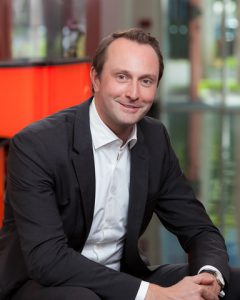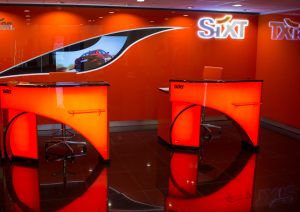 Sebastian Birkel, Chief Executive Officer
Sixt Rent-A-Car
www.Sixt.com
If you were asked you to name some of the top vehicle rental companies, certainly a few of the long established names would likely come to mind.  But did you know that Sixt Rent-A-Car is now the 4th largest operator in the United States by revenue, and they expect to surpass 30 locations by the end of 2018.  As most of the industry is trending downward or facing increased challenged for success, Sixt is expanding and experiencing a considerably different trend.  From their distinctive locations, stylish apparel and new, low-mileage vehicles that are affordable —- if you're not familiar with Sixt, you really should.  For the latest edition of our "Chief Travel Leader" series, the 'Travel Duo' of Robert & Mary Carey traveled to South Florida to visit the Sixt headquarters in Fort Lauderdale and visit with their CEO Sebastian Birkel, and the Sixt team to see first-hand what makes this company unique and successful.
To hear the conversation, access it here ….