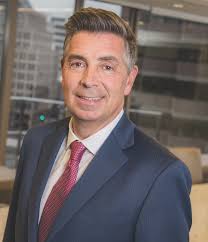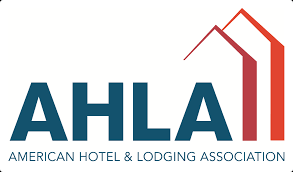 William "Chip" Rogers, Chief Executive Officer
American Hotel & Lodging Association
www.AHLA.com
The hotel and lodging sector of the travel world supports 1 in every 25 jobs, and in the most recent "normal" years it's been responsible for generating $550 Billion in guest spending, adding $660 Billion to the U.S. GDP and delivering $186 Billion in Federal, State and Local Taxes.  Big numbers!  There are 56,000 unique properties nationwide and the American Hotel & Lodging Association is the organization that supports them.
As America works to recover from the Coronavirus pandemic, from what we're seeing and hearing, plus the data that's being shared with us — things are improving out there at hotels and resorts in terms of their operations and occupancy levels.  However many hotel workers still remain sidelined and a number of property are still closed.
It's been more than 5 months since we last connected with Chip Rogers, the CEO of AHLA, and that's why during our live broadcast of RMWorldTravel with Robert & Mary Carey and Rudy Maxa on 20 March 2021, we invited him back for a check-in to discuss a number of items including the recent Extended Stay America acquisition, current industry occupancy/operations activities, expectations for the coming months and factors in play needed for a successful recovery.  Our program has continued to grow, and if you missed Chip's "Chief Travel Leader" interview with us or want to catch it again, the full conversation that aired across our national network of now 470 weekly affiliates is archived immediately following this text.  Just click on the play arrow to hear it…
For our live broadcast of RMWorldTravel with Robert & Mary Carey and Rudy Maxa on 3 October 2020, we reconnected with AHLA CEO Chip Rogers to get a first-hand update on what's happening the hotel/lodging sector of travel, what's likely ahead in the weeks and months ahead — and we also looked mid and long term with him, sharing our thoughts and expectations while getting his as well.  You can hear the full interview that aired across the country on our national network that's now reaching over 440+ weekly affiliates by clicking on the play arrow immediately following this text …
More than 5000 U.S. hotels closed their doors in March and April 2020, and as of early June nearly half of them were still closed.  Since March, 70% of hotel employees have been laid off or furloughed, and the Coronavirus pandemic has significantly hurt the hospitality industry about as hard as any sector.  U.S. hotel occupancy levels shrank to less than 25% back in April 2020 — down about 65% when compared to the same time in 2019 according to the American Hotel & Lodging Association — and getting them back is proving challenging.  With summer travel upon us, to get a real-time report on the current state of activities at hotels, resorts and other types of overnight accommodations — plus what travelers can and should expect — for our live broadcast on 13 June 2020, we invited the CEO of AHLA, Chip Rogers to join us and openly discuss what's happening now and what's expected in the weeks and months ahead.  To hear the full conversation that aired across the 415+ affiliates nationwide airing RMWorldTravel with Robert & Mary Carey and Rudy Maxa, simply click the play arrow below to access the now archived audio …