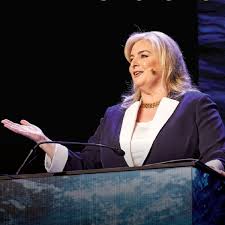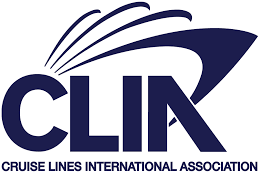 Kelly Craighead, Chief Executive Officer
Cruise Lines International Association
www.Cruising.org
We consistently hear from our many show fans all sorts of questions and commentary with regards to the Cruise Sector of Travel, and it may well bring out the most passionate traveler out there!  Regular listeners know we've been extremely critical of the CDC and their often inexplicable stances during the pandemic with regards to the Cruise Industry.  That's why we've made it a point to have so many top voices from the industry join us live on-air to keep the pressure on — and to also do our part to clear through all the clutter and misinformation the national media has created.
During our live broadcast of America's #1 Travel Radio Show on 12 February 2022, we invited CLIA CEO Kelly Craighead back to our national airwaves to give a real-time report on current operations of the cruise lines, share thoughts on the CDC, look forward and more.  To hear the full interview that aired across the USA on our now 480+ weekly affiliates that air RMWorldTravel with Robert & Mary Carey and Rudy Maxa, simply click on the play arrow immediately following this text…
_______________________________________________
We say it's time to stop the insanity, so join us and let's together help #FreeTheCruiseShips!
The CDC's ongoing decisions are causing tremendous mid and long term damage to such a vitally important sector of the travel world — Cruising…
We all respect the need and importance for safe travel during the Coronavirus pandemic, but as we've been saying on-air now for many months — when theme parks can operate at reduced capacity with virus protocols in place, when U.S. airlines are flying over a million people a day now, when hotels are safely accommodating travelers and restaurants are safely serving patrons, when shopping malls and movie theaters are open, when casinos are back in action with safety protocols in place — and when Florida, Texas, Tennessee, South Carolina and others States are successfully welcoming travelers — Cruise Ships should be allowed to operate!
And that's why during our live broadcast of America's #1 Travel Radio Show on 3 April 2021, after yet another CDC decision that we strongly disagree with, we invited CLIA CEO Kelly Craighead abroad to weigh-in on this important matter, discuss current conditions and offer ways that our 1 million+ weekly listeners can help #FreeTheCruiseShips!
You can hear the full interview that aired across our national network of now 470 affiliates nationwide airing RMWorldTravel with Robert & Mary Carey and Rudy Maxa, by simply clicking on the play arrow immediately following this text …