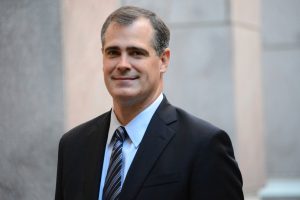 Zane Kerby, Chief Executive Officer
American Society  of Travel Advisors
www.ASTA.org
In 2018 — The American Society of Travel Agents updated their name, dropping "Agents" and replacing it with "Advisors" to become the American Society of Travel Advisors — and better reflect their role in today's modern travel world.  Whatever you call them, ASTA as they're still known is the worlds's largest association of travel professionals — advocating for travel agents/advisors, the travel industry and the traveling public.  In short, their mission is to facilitate the business of selling travel through effective representation, shared knowledge and the enhancement of professionalism.
Since the Coronavirus pandemic disruptions began in earnest back in March 2020 — much of the travel world has been unfortunately impacted in a negative way.  There have certainly been some bright spots which we regularly try to focus on — and the overall travel environment is improving, which is why we thought it would be a good time to reconnect with our Show Friend and the CEO of ASTA, Zane Kerby.  As we're in the midst of our big ten city "Let's Go America! Tour" we're certainly seeing, feeling and experiencing a lot of what's going out there in the world of travel for both leisure and business travelers, but Zane and ASTA members are also at the forefront of what's occurring — so to get a real-time report and his perspective of what to expect in the weeks and months ahead, during our live broadcast of America's #1 Travel Radio Show on 23 October 2021 — we discussed all of this and more with him.  To hear the full interview that aired across our national network of now 480+ weekly affiliates — simply click on the play arrow that follows this text.
_____________________________
We enjoy speaking with Zane Kerby, their CEO, as he cares deeply for the World of Travel and communicates in a calm and knowledgeable voice.  During our live broadcast of America's #1 Travel Radio Show on Saturday, 22 August 2020 — we welcomed Zane back to the program to discuss what he and the ASTA members are experiencing at this stage of the pandemic, learn some of the bright spots he's seeing out there, the importance of enhanced cleaning and sanitization measures to instill confidence with travelers, what's likely next as we look to Labor Day and the Fall Travel season — and we got a little personal with where he's been traveling and will be traveling with his family.  You can hear this latest edition of our "Chief Travel Leader" episode that aired across our national network of now 430 weekly affiliates and is now archived here …
_____________________________
As the Coronavirus Pandemic has upended the travel and hospitality industries, and significantly impacted so many travel advisors who operate as small businesses, we invited ASTA's CEO Zane Kerby back on to our program for his insights and perspective on the crisis as it continues to unfold — and get his thoughts on what could be ahead in the future.  To hear the full conversation that aired across the 415+ affiliates nationwide airing America's #1 Travel Radio Show on April 11th 2020, for our exclusive "Chief Travel Leader" episode, simply click the play arrow below to access the now archived audio from RMWorldTravel with Robert & Mary Carey and Rudy Maxa …
_____________________________
During our live broadcast on Saturday, 22 September 2018, their CEO Zane Kerby joined us to discuss the operations of ASTA, and the impact and role they have with travelers and the travel industry.  To hear the conversation, access it here ….