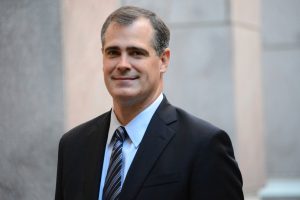 Zane Kerby, Chief Executive Officer
American Society  of Travel Advisors
www.ASTA.org
In 2018 — The American Society of Travel Agents updated their name, dropping "Agents" and replacing it with "Advisors" to become the American Society of Travel Advisors — and better reflect their role in today's modern travel world.  Whatever you call them, ASTA as they're still known is the worlds's largest association of travel professionals — advocating for travel agents/advisors, the travel industry and the traveling public.  In short, their mission is to facilitate the business of selling travel through effective representation, shared knowledge and the enhancement of professionalism.
As the Coronavirus Pandemic has upended the travel and hospitality industries, and significantly impacted so many travel advisors who operate as small businesses, we invited ASTA's CEO Zane Kerby back on to our program for his insights and perspective on the crisis as it continues to unfold — and get his thoughts on what could be ahead in the future.  To hear the full conversation that aired across the 415+ affiliates nationwide airing America's #1 Travel Radio Show on April 11th 2020, for our exclusive "Chief Travel Leader" episode, simply click the play arrow below to access the now archived audio from RMWorldTravel with Robert & Mary Carey and Rudy Maxa …
During our live broadcast on Saturday, 22 September 2018, their CEO Zane Kerby joined us to discuss the operations of ASTA, and the impact and role they have with travelers and the travel industry.  To hear the conversation, access it here ….