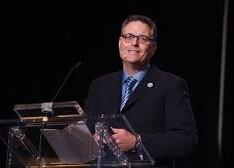 Alex Sharpe, CEO
Signature Travel Network
www.SignatureTravelNetwork.com
When you're in business for nearly 65 years, you clearly are doing many things right to be successful and that's certainly the case with Signature Travel Network.  Since their inception back in 1956, they've amassed a network of over 11,000 travel professional and pride themselves on offering one-of-a-kind services and unique benefits to their members, travelers and associated businesses.  Operating as a cooperative, they deliver relationships and an array of "white label" services to engage travelers in a host of areas including — Tour Operators, Cruise Lines, Destination Specialists, Hoteliers, Tourism Boards, Rail Suppliers, Airlines, Specialty Suppliers and more.
During our live broadcast of America's #1 Travel Radio Show on 12 December 2020, we invited their CEO, Alex Sharpe, to join us for our exclusive "Chief Travel Leader" segment to discuss some of the necessary operational changes they've made to navigate the Coronavirus pandemic, we looked ahead to 2021 and a travel rebound, and also got a little personal with him about his passions for the travel industry.
You can hear our conversation, that aired nationally via the 440+ weekly affiliates broadcasting RMWorldTravel with Robert & Mary Carey and Rudy Maxa, by simply clicking the play arrow below to access the now archived audio …