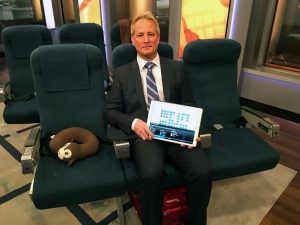 Kurt Knutsson (aka Kurt The Cyber Guy), Tech & Travel Expert
www.CyberGuy.com
From his regular appearances on Fox News Channel for 'Fox & Friends' and the Fox Business Network, to other daytime Talk TV programs, Kurt Knutsson is best known as "Kurt The Cyber Guy."  He's one of the most trusted sources for expert insight and analysis on all-things tech.  Splitting his time between New York and Los Angeles, he's also a seasoned traveler.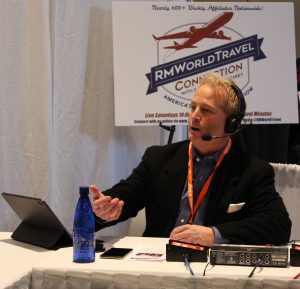 During the 26 January 2019 live broadcast of RMWorldTravel with Robert & Mary Carey and Rudy Maxa, Show Friend Kurt Knutsson joined the program from the Javits Center to talk travel tech and share some of his observations from the recently completed Consumer Electronics Show (CES) in Las Vegas, as the 'Travel Trio' were on-site at The New York Times Travel Show.  Kurt also joined Robert, Mary and Rudy as a panel guest for the top General Session event they hosted later that day as well.  You can hear their radio discussion from this date that's now archived by simply clicking on the play arrow that immediately follows this text.
On our 28 July 2018 broadcast, Kurt joined us during the Hour 1 Show Open to discuss Best/Worst Airport WiFi.
On our 5 May 2018 broadcast, Kurt shared ways to find cheaper airfare and talked outdoor travel.
On our 13 January 2018 broadcast, Kurt joined the Travel Trio with a live report from CES 2018.
On our 19 August 2017 broadcast, Kurt shared 3 helpful travel websites to save you money when flying.
On our 8 April 2017 broadcast, Kurt detailed Transient Smartphone Blindness and using tech to avoid the middle seat.
On our 4 March 2017 program Kurt joined us to talk cyber-security tips to keep safe while traveling, and Wifi protection.