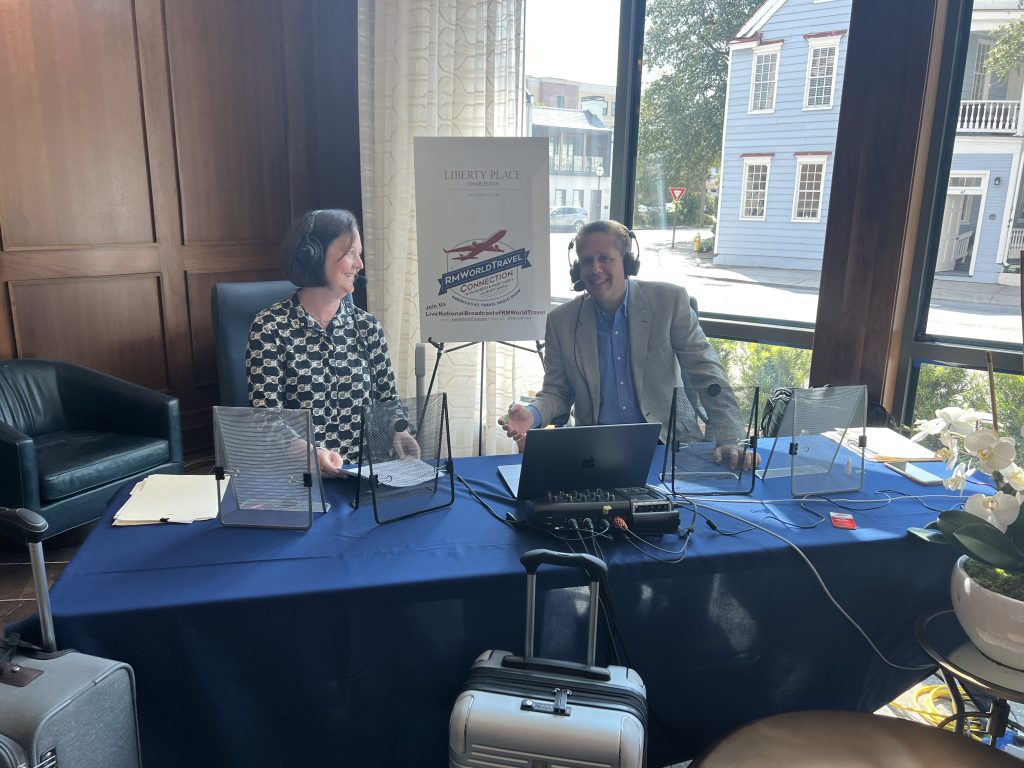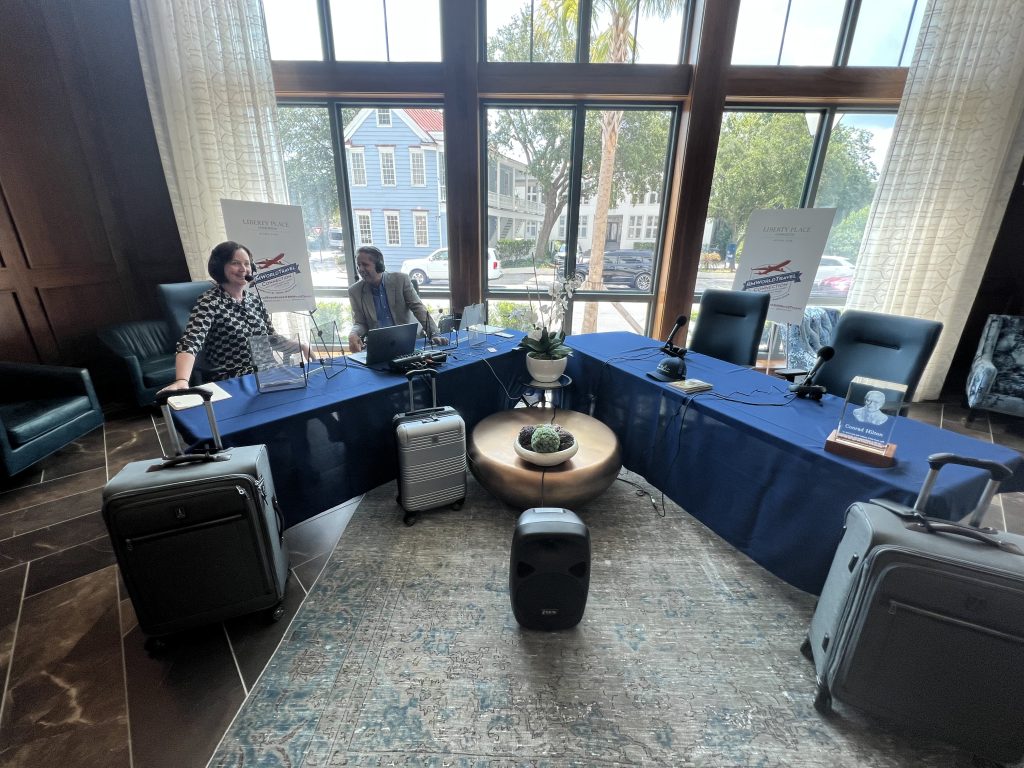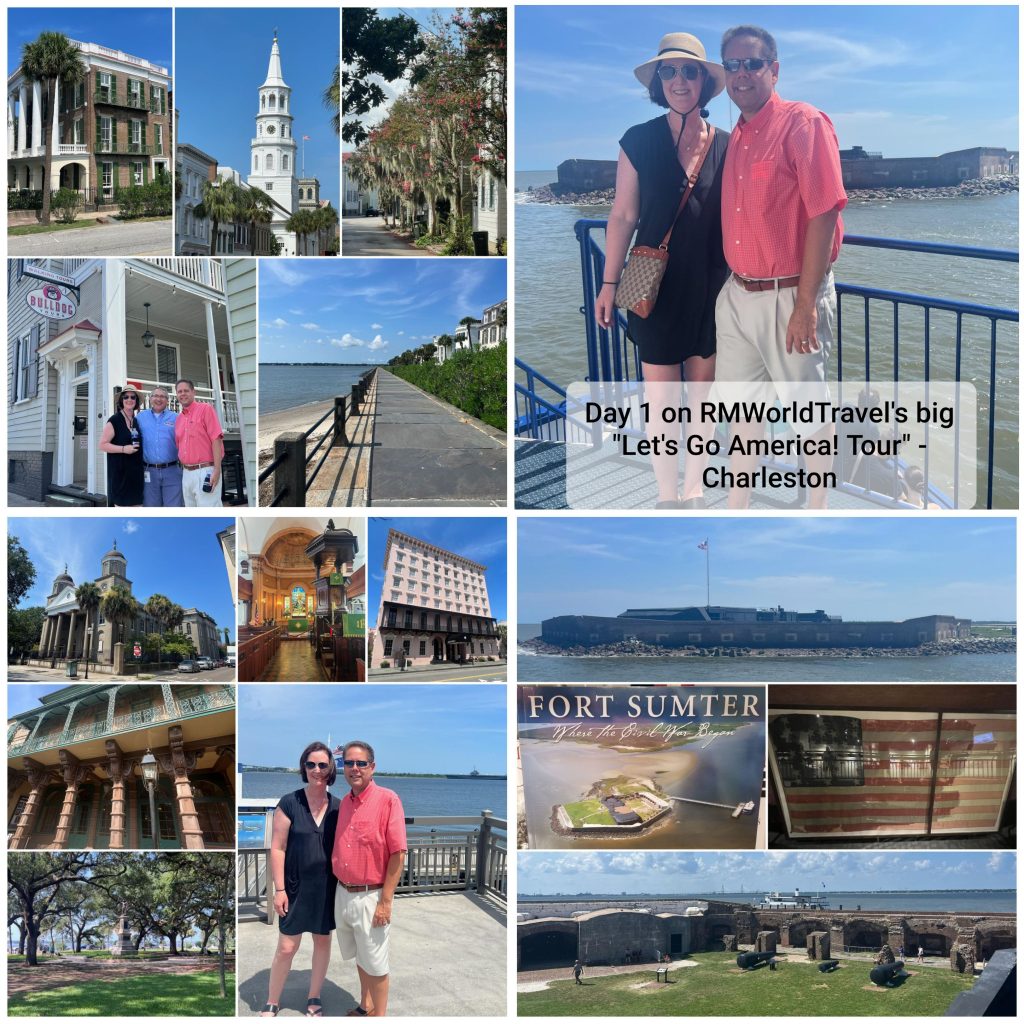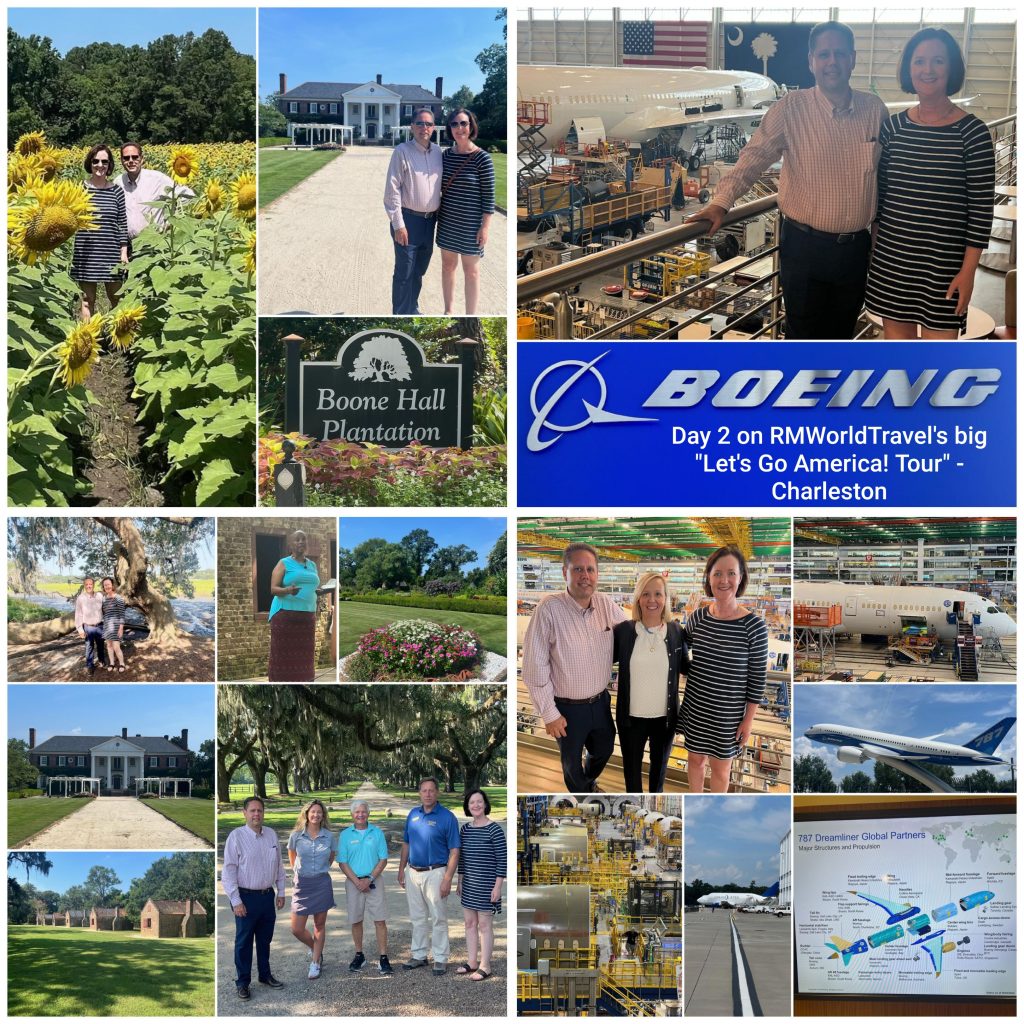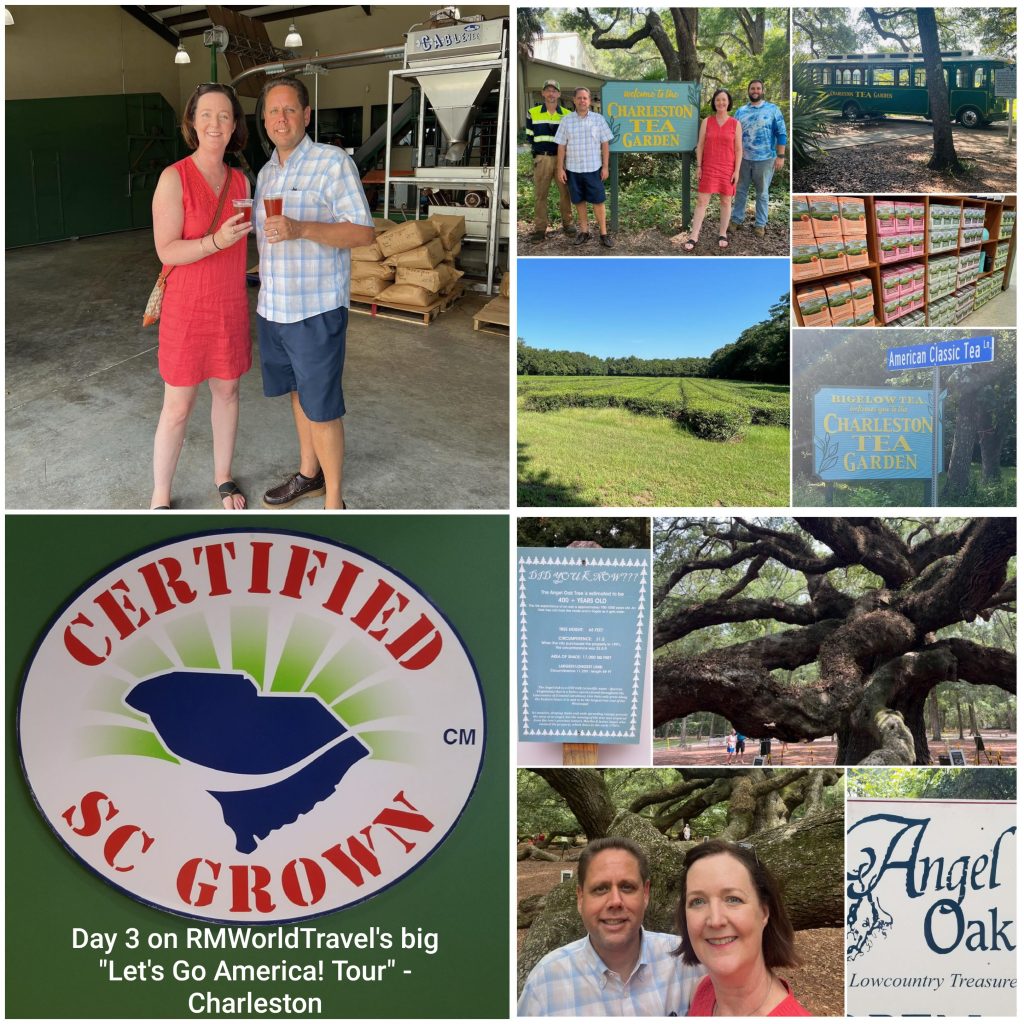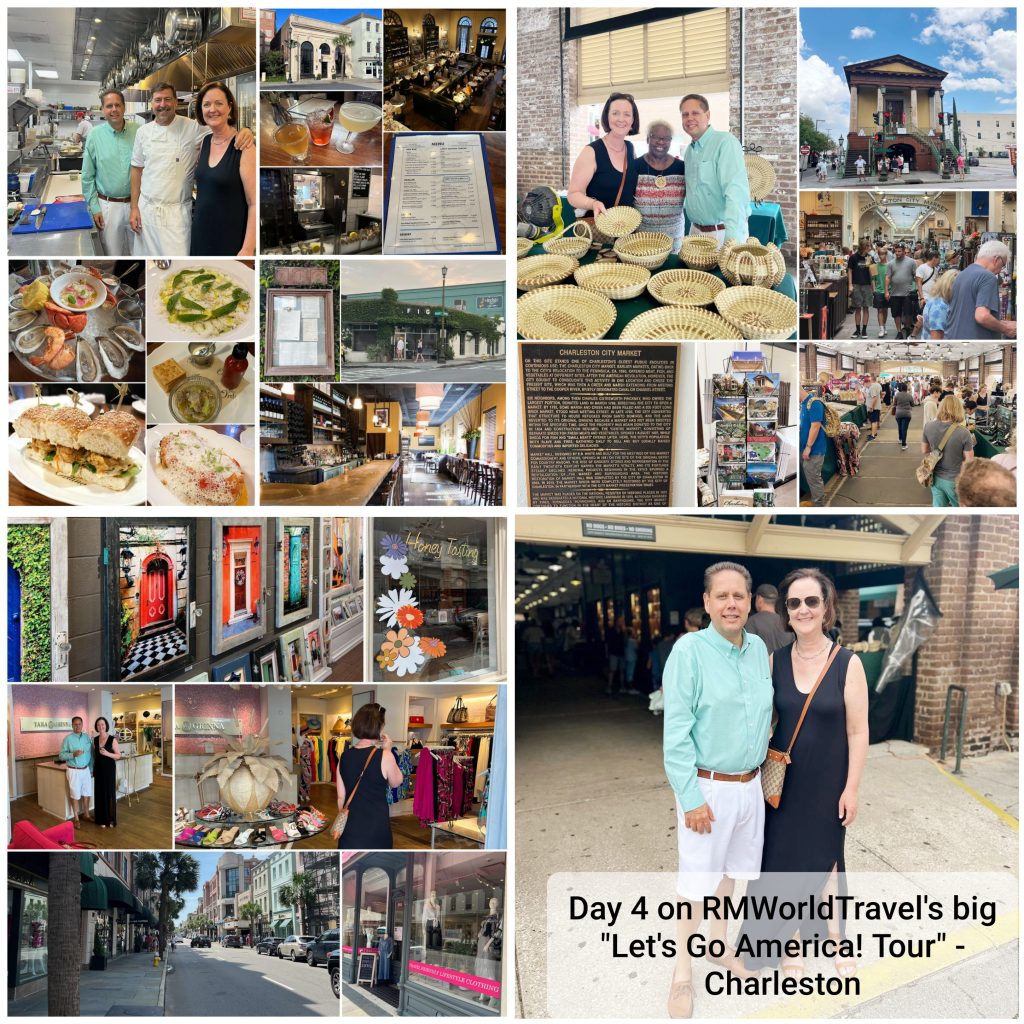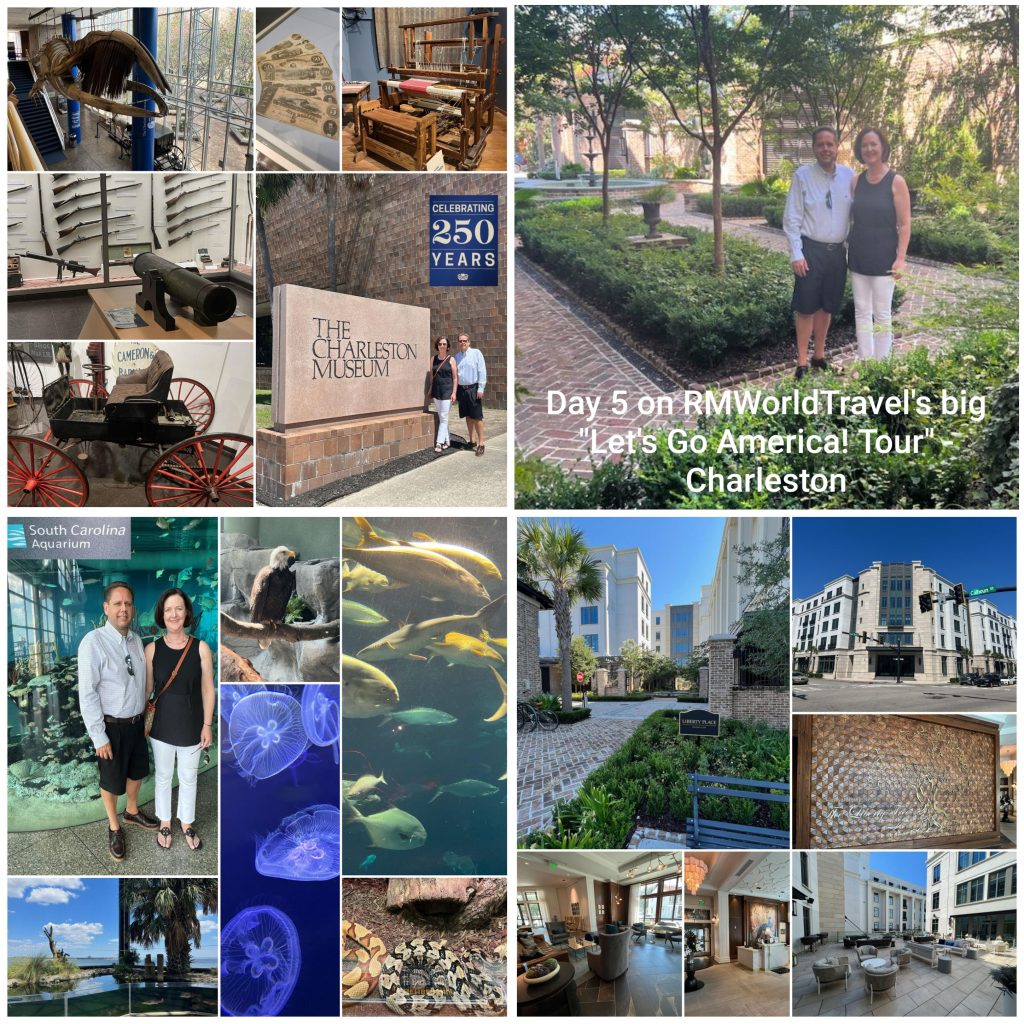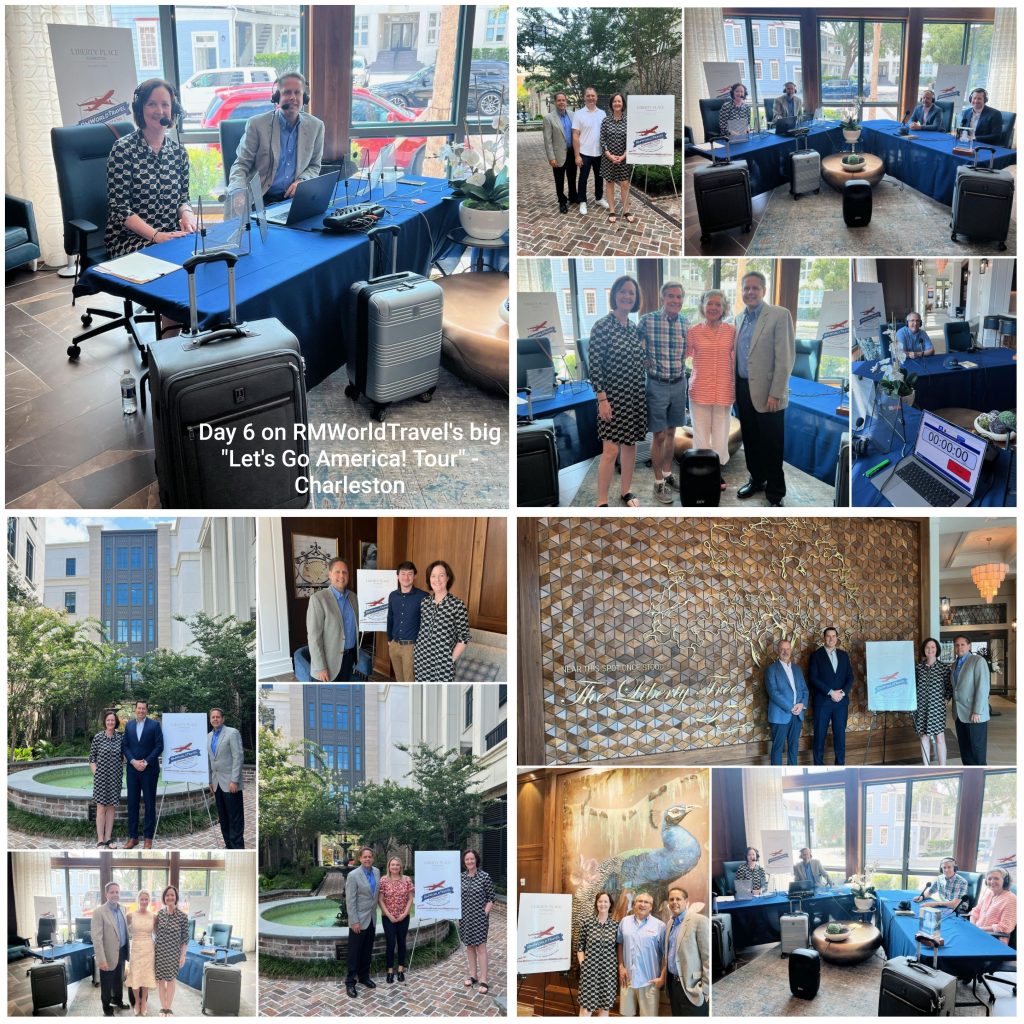 www.ExploreCharleston.com
www.HiltonGrandVacations.com

For a full recap of our "Let's Go America! Tour" – Charleston, including a summary of the 6-day daily itinerary, live remote broadcast, photos, varied social media posts, testimonial and a sampling of comments from show fans – CLICK THIS LINK to access the detailed .pdf presentation!
Travel is such an important connector in our society, and what we love about travel is all the people that we regularly meet and the relationships we build, the opportunities it provides to walk in history, savor different culinary flavors, experience new adventures and opportunities, go behind-the-scenes with an array of entities to share insider info and encounters — positively impacting the economies of the areas we visit through the power of our popular national program — and more.
America's #1 Travel Radio Show is now heard on 530 weekly stations across the USA, and our reach exceeds 1.2 million show fans/followers.  There is not another nationally syndicated travel radio program like ours out there — and everyday we're thankful for the blessings and good fortune that enable RMWorldTravel with Robert & Mary Carey and Rudy Maxa to be by far the leader in our sector of the Travel World.
Up to 8x's per year we agree to take the program out of the studio and descend on a destination of interest for a week long big "Let's Go America! Tour"…  These special events culminate with a live remote broadcast of America's #1 Travel Radio Show from the destination, and they are filled with busy daily itineraries that connect us with so many different sides of the locales we choose to visit.  The purpose of each big "Let's Go America! Tour" is to educate/entice/empower show fans and followers to travel — as we say "Get out from behind the desk, get off the sofa, get out of your comfort zone and go experience and enjoy the world!"
During the week of August 14-19th 2023, we returned to South Carolina for the big "Let's Go America! Tour" – Charleston.  This charming and inviting southern city was founded a century before the United States formed, dating back to 1670.  It caters to every type and age range of traveler offering up wide-ranging history, culture, arts, food, shopping, museums, festivals, beaches, boating, nearby islands, varied wildlife and so much more.  We based ourselves at the new Liberty Place Charleston, a Hilton Club, and from the moment we arrived, that property continued to exceed expectations!
In what we call the "Fastest 2 Hours in Travel" — during our live national broadcast of America's #1 Travel Radio Show on 19 August 2023 — we touched on many activities and venues awaiting you in Charleston, and to hear an archive of the national radio broadcast that ran across the USA via our network of 530 weekly stations — simply click on the play arrows immediately below this text…
Let's Go America!
_____________________

RMWT2333
Hour 1
— Topics & Guests on this hour of RMWorldTravel with Robert & Mary Carey and Rudy Maxa include:
Seg 1 – Robert & Mary and Rudy Show Open, "Let's Go America! Tour" – Charleston talk and Travel News Roundtable
Seg 2 – ExploreCharleston's Chairman Elect & Lowcountry Hotels Dan Blumenstock discusses Charleston's popularity, raising a family in the area, airport operations and more
Seg 3 – We head to the Boeing South Carolina campus and 787 Manufacturing Facility, going behind-the-scenes with Boeing's Lindsay Leonard to see first-hand their operations
Seg 4 – With Robert & Mary visiting Fort Sumter this week, the site where the first shots of the Civil War were fired, NPS's Brett Spaulding connects with Rudy to share more
Seg 5 – David & Lucinda Shultz were the first owners on-property at Liberty Place Charleston, and they join us on-set to share their experiences and reasons they decided to buy
Hour 2
— Topics & Guests on this hour of RMWorldTravel with Robert & Mary Carey and Rudy Maxa include:
Seg 1 – Robert & Mary Show Open, plus Bulldog Tours and ExploreCharleston's Chairman John LaVerne explains his love for the Holy City and his impact on Charleston
Seg 2 – HGV Senior Director/Area Ops Erik Johnson + Liberty Place Charleston Hilton Club GM Eric MacMartin discuss 2023, property history, team member perks, etc
Seg 3 – James Beard award-winning Chef Mike Lata has helped reshape the culinary scene in Charleston, and after dining with him we head to the kitchen as he gets personal
Seg 4 – South Carolina is home to the largest BMW manufacturing plant in the world by volume, and Steve Wilson dials-in to share some of their story
Seg 5 – We visit the Charleston Tea Garden to connect with GM Bryn Riley & Tea Maker Mike Kennerly, learning about America's only commercial tea farm and factory