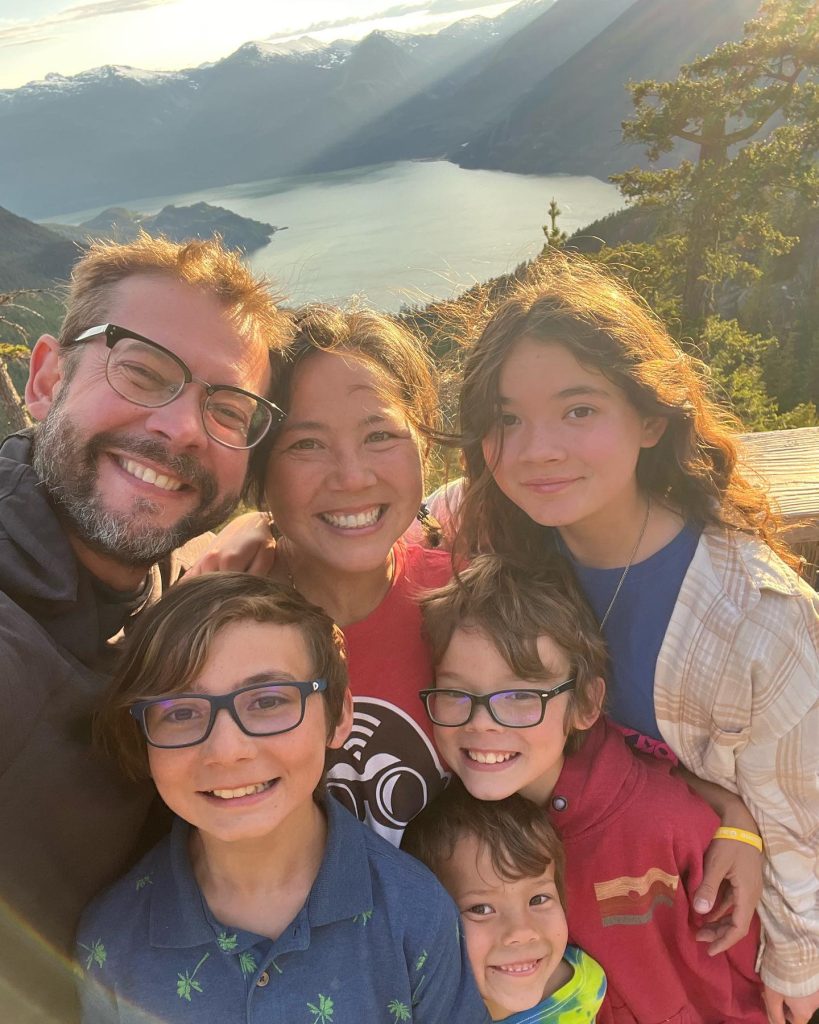 Matthew & Robbi Swanson
wwwBusloadofBooks.com
Have you ever considered a road trip to visit all 50 States?  Would your travels tackle the trip all at once or would you spread it out and experience different regions of the country at different times?  Well for authors Matthew & Robbi Swanson, along with their kids — they decided to do it all at once during the 2022-2023 school year.  And to add to their adventures, they opted to do it in a small school bus!
The motivation behind this trip was formed through an alliance they created with Washington College, to facilitate the first-ever large-scale research study of how author visits impact elementary student attitudes about reading and creativity.  To achieve their ambitions they partnered with First Book and Build-A-Bear Foundation to distribute more than 125,000 free books by other authors to Title I educators across the country during their visits.
During our live broadcast of America's #1 Travel Radio Show on 17 June 2023, as part of our "Personal Connection" segment of the show, we caught-up with Matthew & Robbi in Anchorage, Alaska to get a first-hand account of their travels, the impact it's had on them, their kids and all the teachers and students they've encountered across the nation.
To hear the full interview that aired across our now 515+ weekly affiliates airing RMWorldTravel with Robert & Mary Carey and Rudy Maxa, simply click on the play arrow below this text…