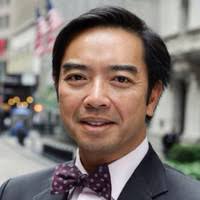 Arthur Orduña, Chief Innovation Officer
Avis Budget Group
www.AvisBudgetGroup.com
The auto rental industry, like many industries these days, is going through somewhat of rethinking and reinvention as more and more technology impacts the marketplace.  Avis Budget Group, with their multiple brands that include Avis, Budget, Zipcar, Payless and Apex are well on their way to delivering products and services not only for today's traveler, but tomorrow's as well.
For this edition of our "Chief Travel Leader" series, the 'Travel Duo' of Robert & Mary Carey traveled to Parsippany, NJ to visit the ABG headquarters and visit with their CIO — as in Chief Innovation Officer — Arthur Orduña, to gain his first-hand thoughts on current ABG operations and what's ahead for travelers in the future.
To hear the conversation, access it here ….