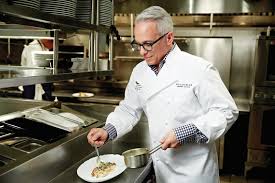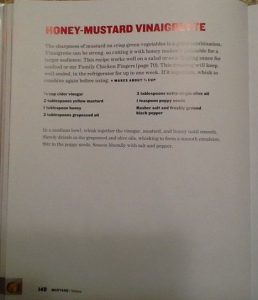 Chef Geoffrey Zakarian
www.GeoffreyZakarian.com
As the Coronavirus pandemic forces all of us to navigate through the "upside down world" and curtail our regular travels, we've adjusted through a fun show segment we're calling "Travel The World From Your Own Kitchen."  For the latest installment, during our live national broadcast of RMWorldTravel with Robert & Mary Carey and Rudy Maxa on 9 May 2020, Chef Geoffrey Zakarian joined us to discuss his honest assessment of the hospitality and restaurant industries, expected adjustments, and of course share a favorite recipe with the country to make at home.
To hear the exclusive interview that aired across our 415+ radio affiliates nationwide airing America's #1 Travel Radio Show, simply click the play arrow below to access the now archived audio of our live broadcast  …
And here's the recipe that Chef Geoffrey Zakarian shared with us for his Honey Mustard Vinaigrette …
Honey Mustard Vinaigrette
By Geoffrey Zakarian
YOU'LL NEED
¼ cup lemon juice
2 tablespoons Dijon mustard
1 tablespoon honey
3 tablespoons neutral oil, like canola or grapeseed
3 tablespoons extra-virgin olive oil
½ shallot
Minced Kosher salt and freshly ground black pepper
MAKE IT
In a medium bowl, whisk together the lemon juice, mustard, honey and shallot until smooth.
Slowly drizzle in both oils, whisking to form a smooth emulsion.
Season liberally with salt and pepper.
Makes about 3/4 cup
ENJOY!