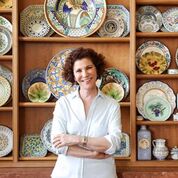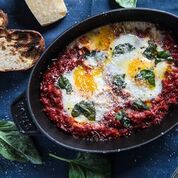 Chef Joanne Weir
www.JoanneWeir.com
For the latest installment of our "Travel The World From Your Own Kitchen" series, during our live national broadcast of RMWorldTravel with Robert & Mary Carey and Rudy Maxa on 2 May 2020, Show Friend and Chef Joanne Weir joined us to discuss her optimistic thoughts for a recovery in the hospitality and restaurant industries, expected adjustments, how her culinary business is evolving and of course she shared a favorite recipe with the country to make at home.
Certainly for many of us, when we travel food is intimately intertwined into our experiences and adventures — but the Coronavirus has temporarily curtailed our leisure and business travels, and that's why as we all continue to navigate through the "upside down world" caused by the pandemic, we're doing our part to enable listeners across the nation to still "Travel The World From Your Own Kitchen."
To hear the exclusive interview that aired across our 415+ radio affiliates nationwide airing America's #1 Travel Radio Show, simply click the play arrow below to access the now archived audio of our live broadcast  …
And here's the full recipe that Chef Joanne Weir shared for Eggs in Purgatory Amatriciana…
Eggs in Purgatory Amatriciana
By Joanne Weir
This recipe can be made in one cast iron pan or two small individual-serve cast iron pans. Pancetta or guanciale may be substituted for the bacon
YOU'LL NEED
2 tablespoons extra virgin olive oil
2 ounces bacon, cut into ¾-inch pieces
1 small red onion, minced
Pinch of crushed red pepper
1 clove garlic, minced
1/4 cup dry white wine
2 ½ cups canned Italian Mutti Polpa tomatoes
Kosher salt and freshly ground black pepper
4 large eggs
1/4 cup finely grated Parmigiano
Toasted bread or focaccia
MAKE IT
Preheat the oven to 400°.
Warm the olive oil in a medium frying pan over medium high heat and add the bacon, Cook, stirring occasionally, until very light golden, about 3 minutes. Add the onions and crushed red pepper and cook until the onions are soft, 7 minutes. Add the garlic and cook 1 minute. Add the white wine and reduce by half. Add the tomatoes and simmer until the sauce thickens slightly, 10 minutes.
Check the thickness by pulling a wooden spoon across the bottom of the pan and stays separated, it's done. Season to taste with salt and pepper.
Transfer sauce to an ovenproof baking dish. Make 4 indentations in the sauce. Break the eggs, one by one into a small bowl, and with the spoon, add one egg into each indentation. Place on the top shelf of the oven and cook until the white of the eggs are firm but the yolks are still runny, about 7 to 10 minutes or until desired doneness. Season the eggs with salt and pepper.
Sprinkle the top with Parmigiano Reggiano and serve immediately with toasted bread or focaccia.
SERVINGS: 2
ENJOY!