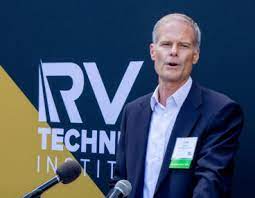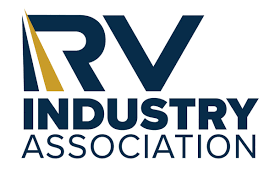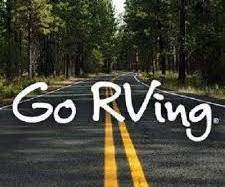 Craig Kirby, CEO
RV Industry Association
www.RVIA.org / www.GoRving.com
RV'ing, camping and enjoying the outdoors has always been popular, but the Coronavirus pandemic fueled its popularity and growth since it provides a fun and contained way to travel and recreate responsibly…
To get an update on 2023 with 9 months of the year nearly complete, during our live national broadcast of America's #1 Travel Radio Show on 23 September 2023, we reconnected with RVIA CEO Craig Kirby for a candid "Chief Travel Leader" conversation.  During the discussion we talked about an array of items related to the $140 RV Sector of the travel world, including who's currently buying, economic challenges, the increased incorporation of tech into the camping/outdoor lifestyles and product offerings, the expansion of RV'ing to be a year-round activity and more.
You can hear the full interview that aired across our now 530+ weekly stations nationwide airing RMWorldTravel with Robert & Mary Carey and Rudy Maxa, simply by clicking on the play arrow immediately following this text …
_________________________________
According to the RV Industry Association (RVIA) — nearly 61 million Americans plan to take an RV trip in the next year!  Last year 60% or more of RV and travel trailer buyer were first-time buyers — and the fastest growing segment of the industry is amongst Adults 18-34.  Another fact — this isn't just a phenomena here in the U.S. — as sales are on fire in Europe, Australia and Asia too.
During National Park Week, as part of our live national broadcast of America's #1 Travel Radio Show on 24 April 2021 — we invited Craig Kirby, the CEO of RVIA to join and discuss this sector of the travel world, as well as what he expects moving forward — and we also gained his other thoughts on some other items as well.
You can hear the conversation that aired across our national network via the 470 weekly affiliates airing RMWorldTravel with Robert & Mary Carey and Rudy Maxa, by simply clicking the play arrow following this text …