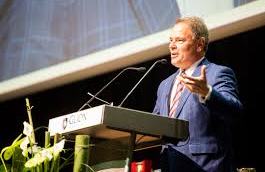 Filip Boyen, Chief Executive Officer
Forbes Travel Guide
www.ForbesTravelGuide.com
How often do you compare the stars earned by hotels & resorts, restaurants and even spas before choosing a location?  Th Five-Star ratings system began back in 1958 by Mobil Travel Guide (a division of Mobil Oil).  ExxonMobil licensed the brand about 10 years ago now, and today we have the Forbes Travel Guide.  They are the only independent, global ratings system for luxury hotels, restaurants and spas — with a rigorous inspection process.  Filip Boyen joined the company in 2018 as their new CEO, and began a new phase of growth that will expand their ratings reach to over 75 countries when complete.  During our live national broadcast of RMWorldTravel with Robert & Mary Carey and Rudy Maxa on 2 March 2019, we invited Filip to join us and share some results from their 2019 Award Winners, explain the specifics of their ratings systems, and how they matter to travelers and the industry overall.  To hear the full  conversation, simply click the play arrow below ….