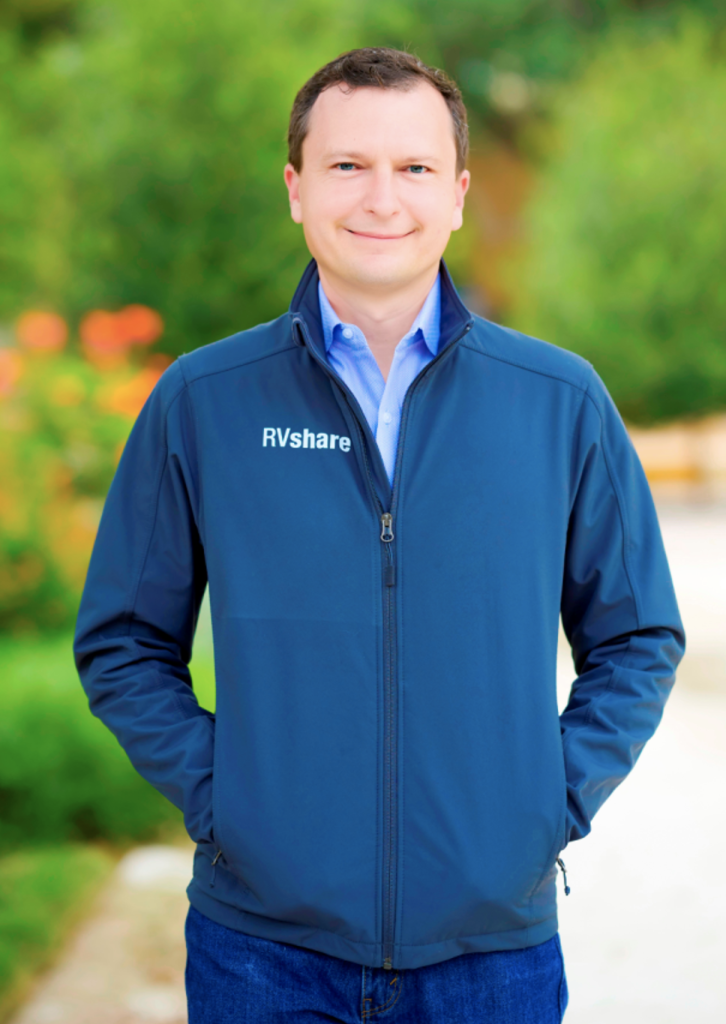 Jon Gray, Chief Executive Officer
RVshare
www.RVshare.com
Does the outdoors lifestyle and traveling in an RV or camper interest you?  How much do you know about RVshare?  Well they are the largest online community of RV renters and owners offer an array of luxury RV's, towables, camper vans and more.  We've discussed on a recurring basis the substantial growth the RV industry has experienced since the on-set of the pandemic, and it's also broadened the range of travelers that are now engaged in outdoor adventures.
During our live national broadcast of America's #1 Travel Radio Show on 13 May 2023 we connected with the CEO of RVshare, Jon Gray, discussing the growth of his company and this sector of travel, the advantages RVshare offers both renters and owners, we talked National and State Parks, got personal to hear what Jon enjoys most about RV'ing/camping and more.
To hear the full interview that aired across the USA via our national network of now 515+ weekly affiliates, who broadcast RMWorldTravel with Robert & Mary Carey and Rudy Maxa, simply click on the play arrow immediately following this text …