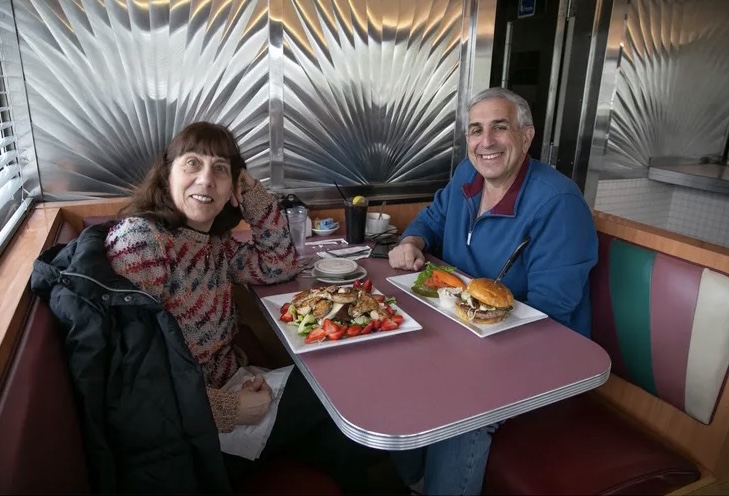 Jon and Karri Ricklin
New Jersey Travelers
If you're looking for some inspiration on how to keep a marriage going strong after 39 years, Jon and Karri Ricklin are a couple to consider.  They are spending more time together now than they have during most of their lifetime together, and they're doing it in a tasty way!
What began almost 10 years ago now, has turned into a mission to eat a meal at every diner in their home State of New Jersey.  With roughly half the diners in the State to go, Jon & Karri joined us during our live national broadcast of America's #1 Travel Radio Show on August 12th 2023 to share their story during our "Personal Connection" segment of the show.
What's their go to meal?  What started this ambition?  How many diners are in New Jersey?  To learn the answers and more, simply click on the play arrow immediately following this text to access the archive of their segment that aired across the USA via our now 530 weekly stations broadcasting RMWorldTravel with Robert & Mary Carey and Rudy Maxa…