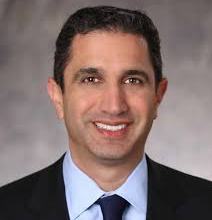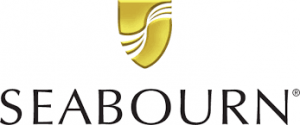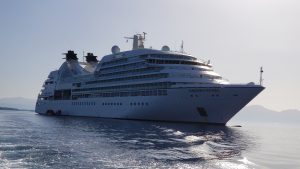 Josh Leibowitz, President
Seabourn Cruise Line
www.Seabourn.com
www.WorldsLeadingCruiseLines.com
As the Coronavirus pandemic shutdown hampered significant portions of our society in Spring/Summer 2020, Seabourn Cruise Line was looking for a new leader — and Josh Leibowitz was up for the challenge.  He moved from his executive positions with Carnival Corporation and Cunard, to take the reigns of Seabourn and direct the company through the worst environment for travel in the company's history.  The future is bright for Seabourn however — as they already operate the youngest fleets in ocean cruising, and several new ships will soon join the fleet that will up their game in ultra-luxury travel.
As we've been consistently discussing, what the pandemic isn't damaging in the cruise world, the C-D-C is!  Our show fans know we've been encouraging and promoting #FreeTheCruiseShips — and we applaud Seabourn's decision to bypass domestic restrictions and return to cruising in the Caribbean and Greece.  That's why on our live broadcast of America's #1 Travel Radio Show on 1 May 2021, we invited Josh back to the show to discuss the current state of operations at Seabourn, what awaits travelers in the months ahead with the cruise line, and to also get a first-hand report from the President of the company on other items as well.  You can hear the full interview that aired across the now 470+ weekly affiliates airing RMWorldTravel with Robert & Mary Carey and Rudy Maxa, immediately following this text by clicking on the play arrow …
==  ==  ==  ==  ==  ==  ==  ==  ==  ==  ==  ==  ==  ==  ==  ==  ==  ==  ==  ==  ==  ==  ==  ==  ==  ==  ==  ==  ==  ==  ==  ==
Josh Leibowitz is the Chief Strategy Officer for Carnival Corporation, as well as the Senior Vice-President of Cunard North America.  We invited him to join us for our live broadcast of America's #1 Travel Radio Show on 4 May 2019, to discuss the unique moments, grandeur and often unknown affordability offered by the iconic ships of Cunard.  The Queen Mary 2, Queen Elizabeth and Queen Victoria are sophisticated and modern cruise ships, that throughout the industry are known as The Most Famous Ocean Liners in the World.  Whether you're seeking the opportunity to step back in time and experience their famous transatlantic crossing, want to join them on their return to Alaska, or enjoy a leisurely themed cruise involving European wines, a Literature Festival at Sea and more — we covered an array of offerings with Josh, as well as discussed the experiences they provide to travelers.  To hear the full conversation that aired across our network of 410+ affiliates, simply click the play arrow below …