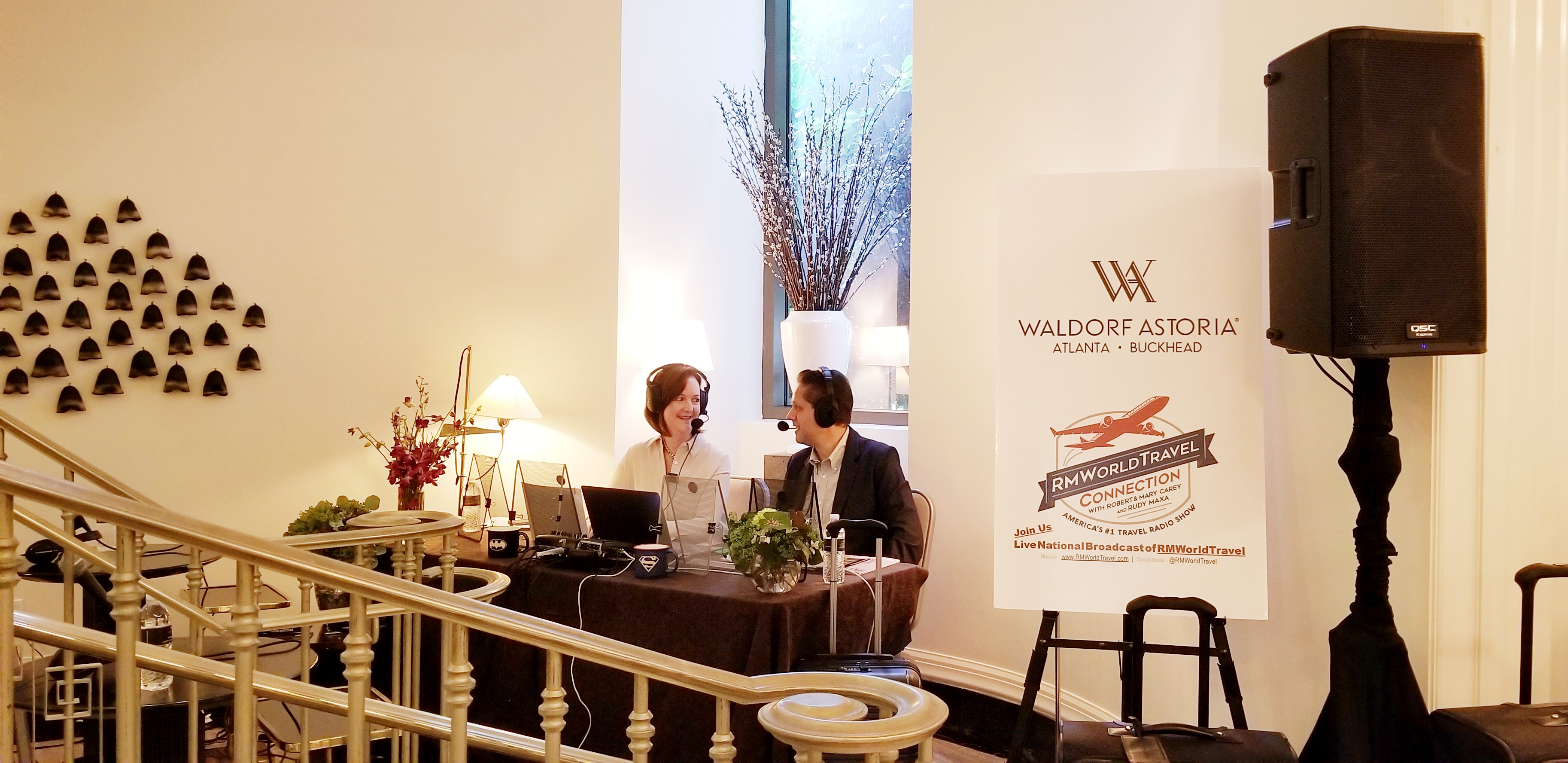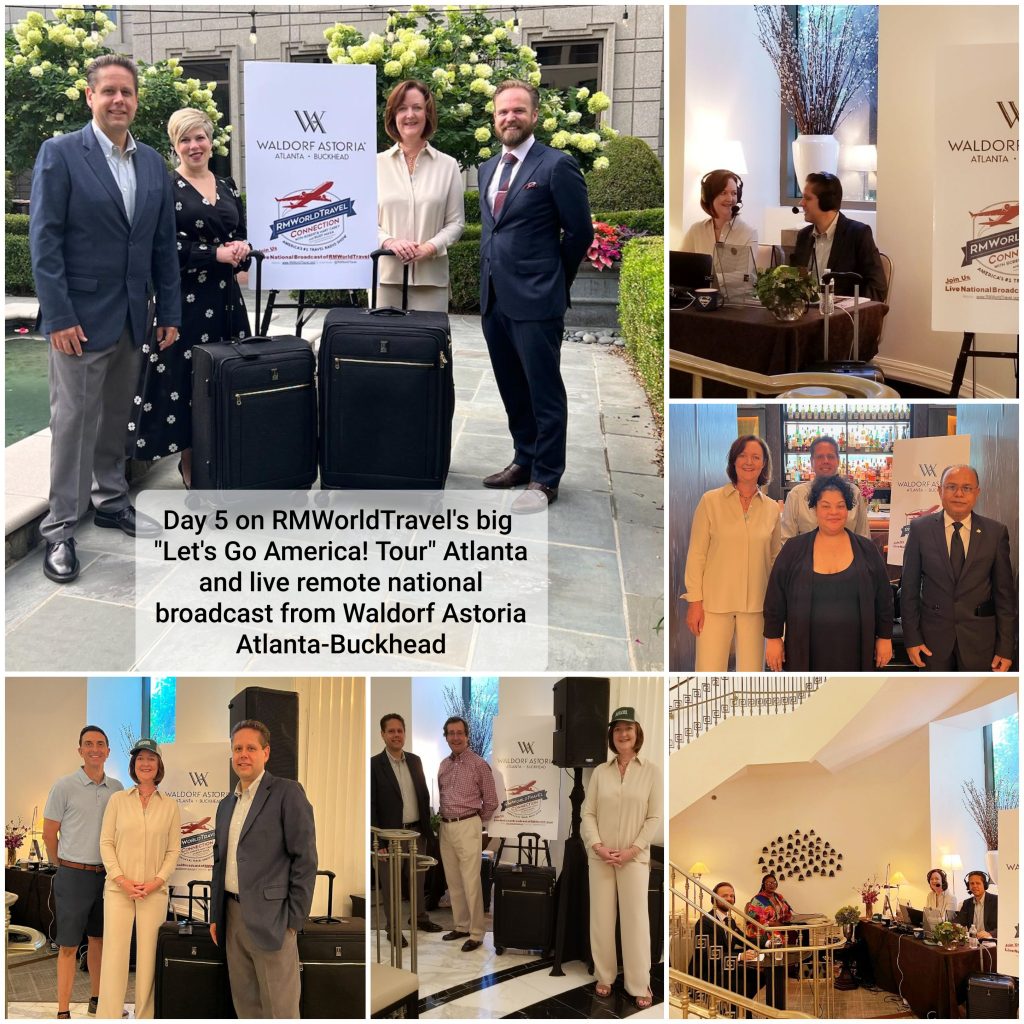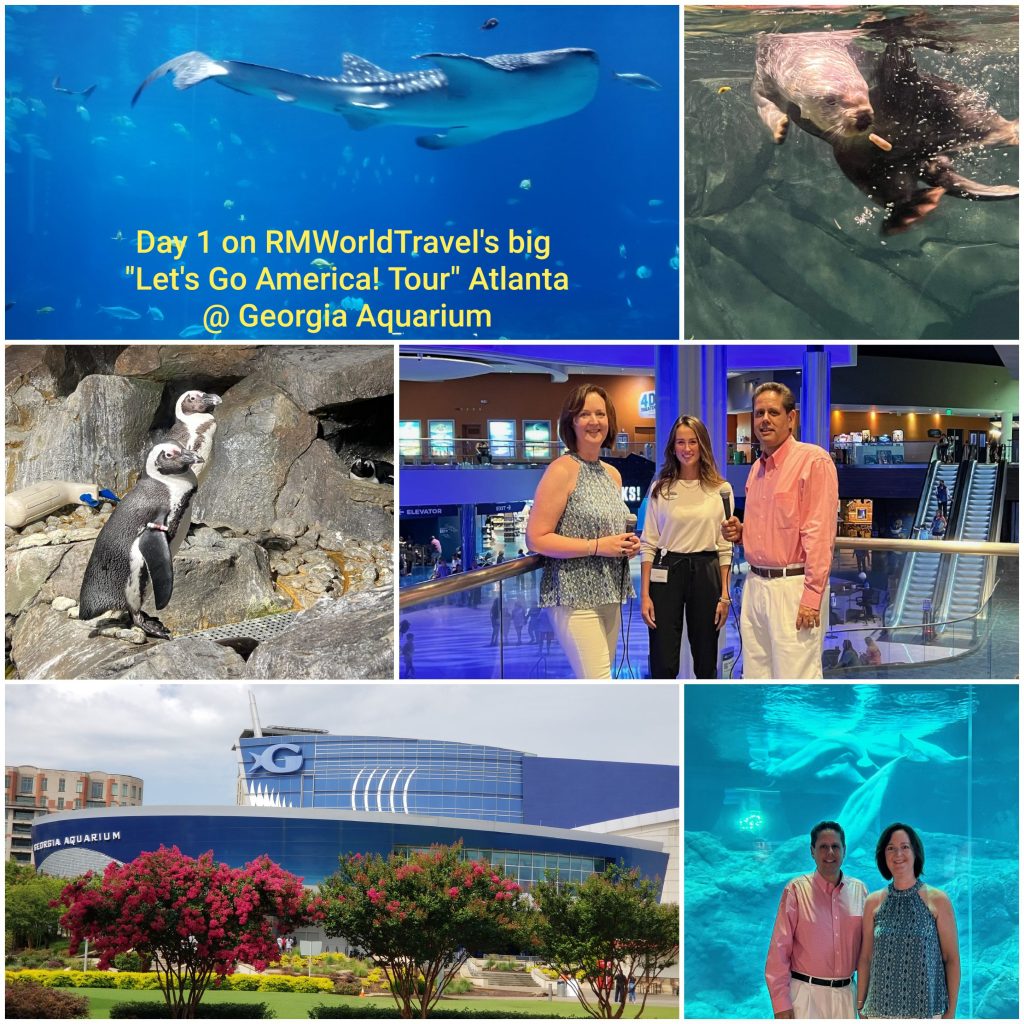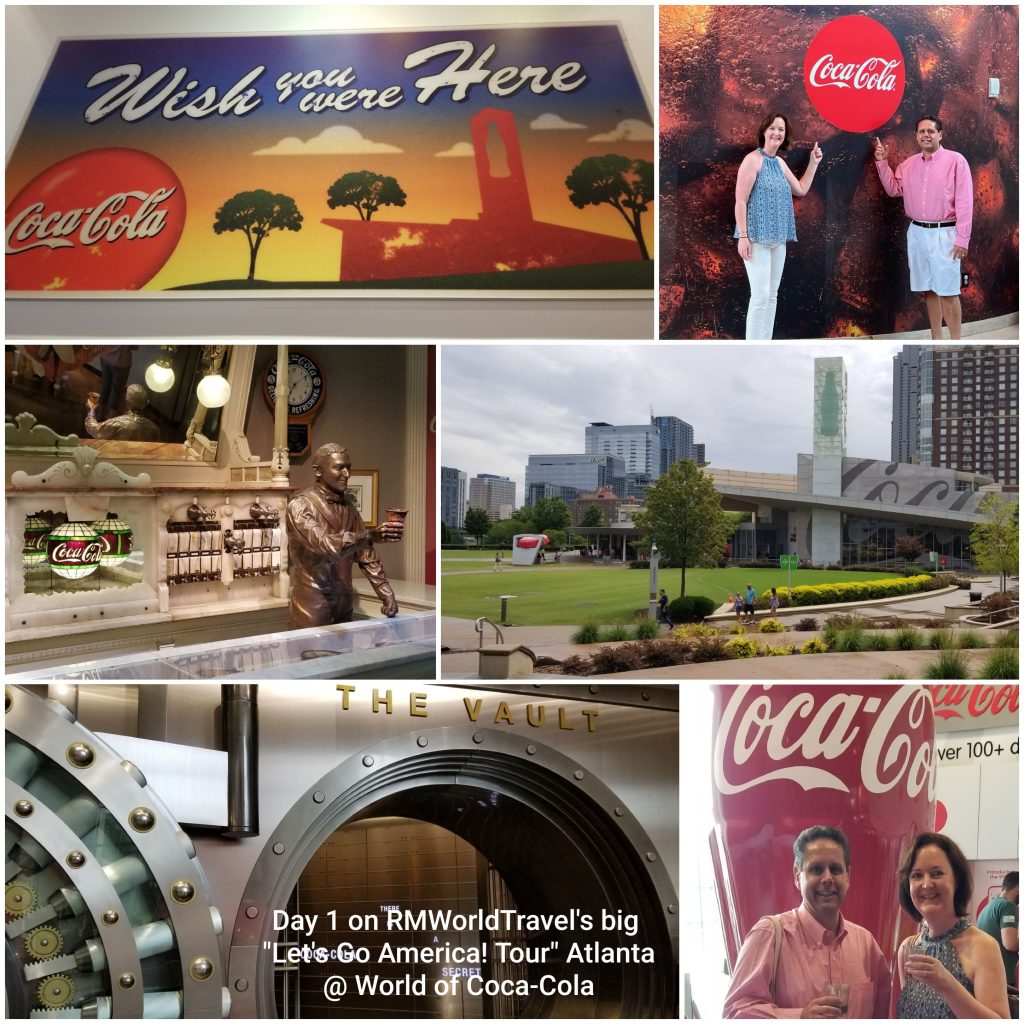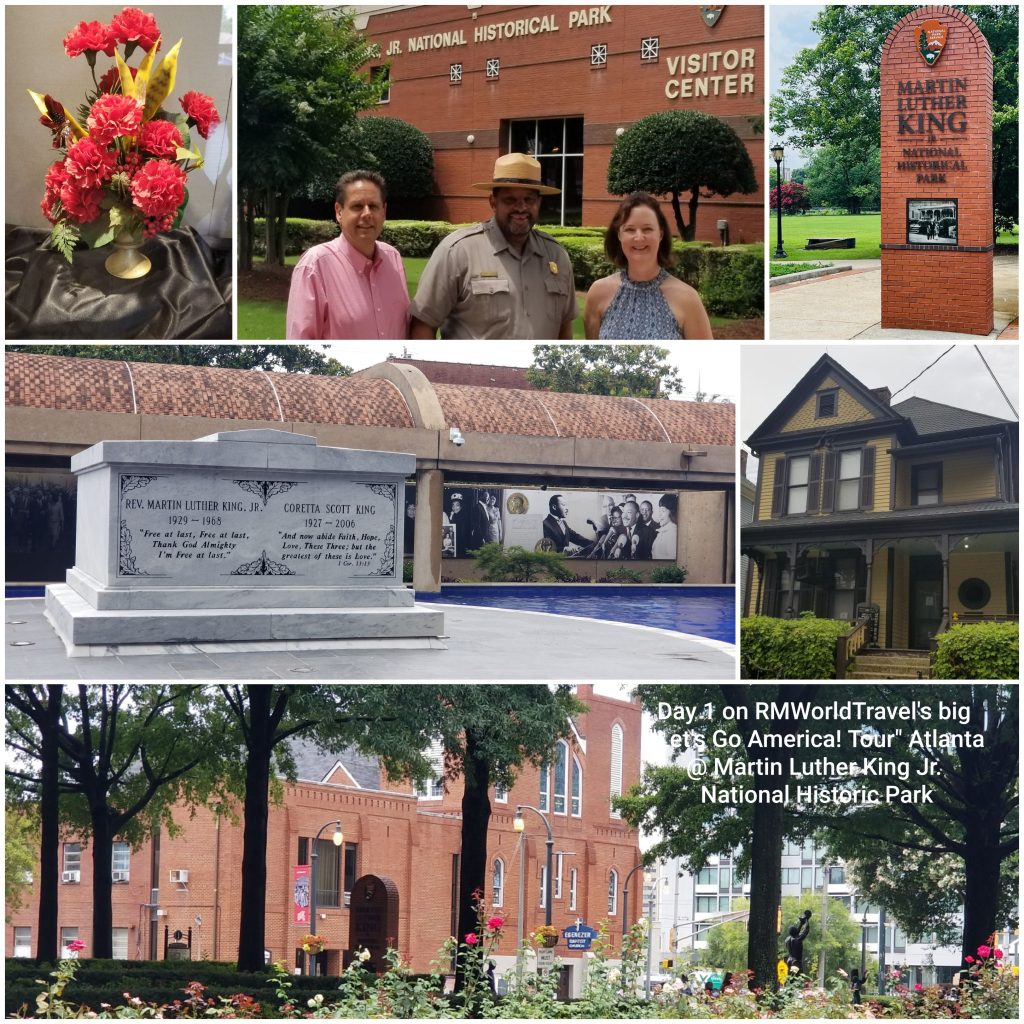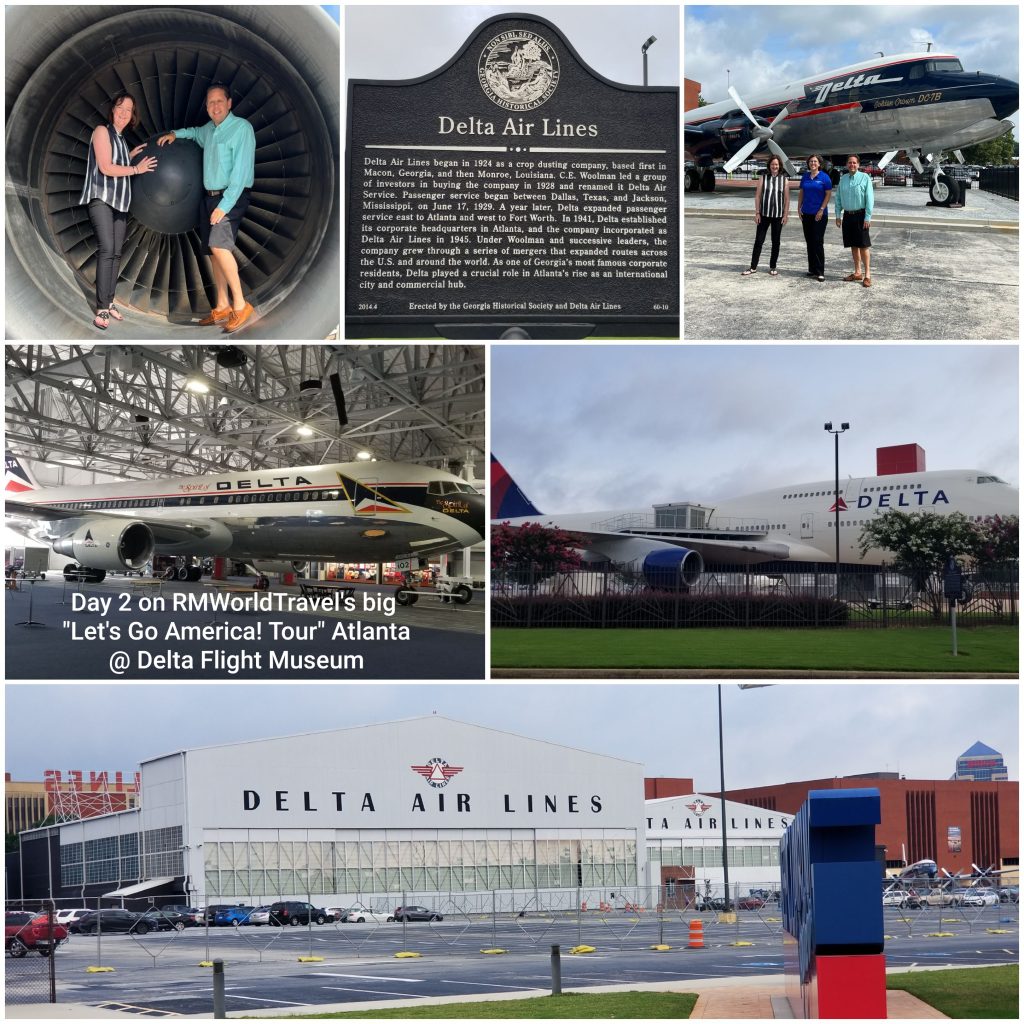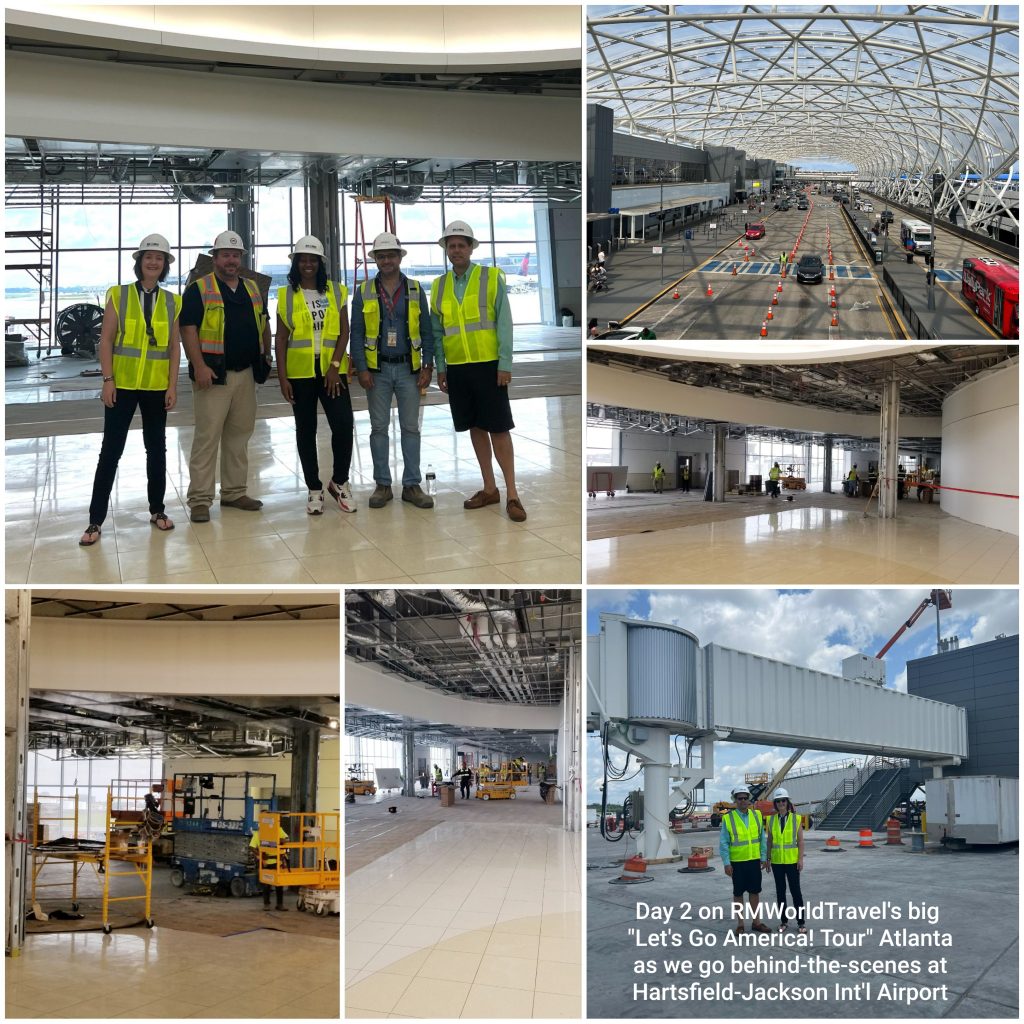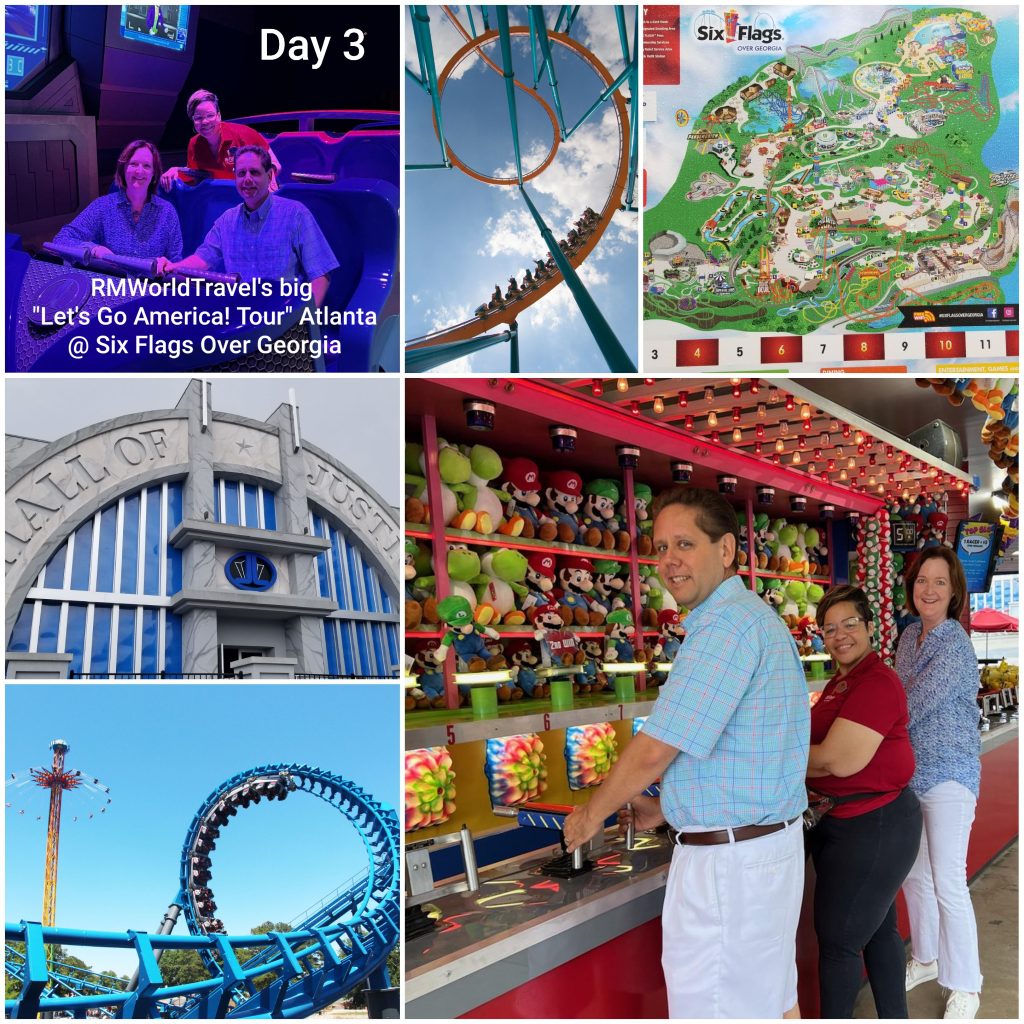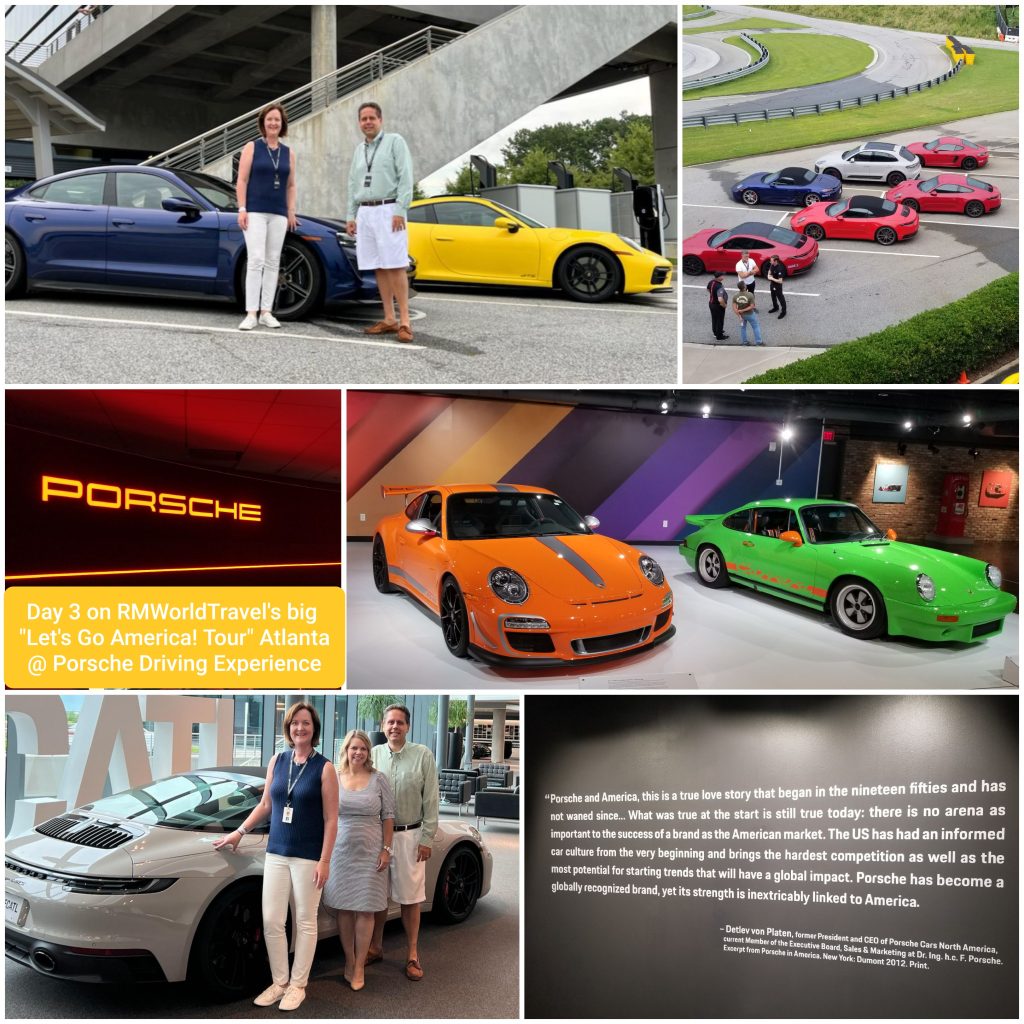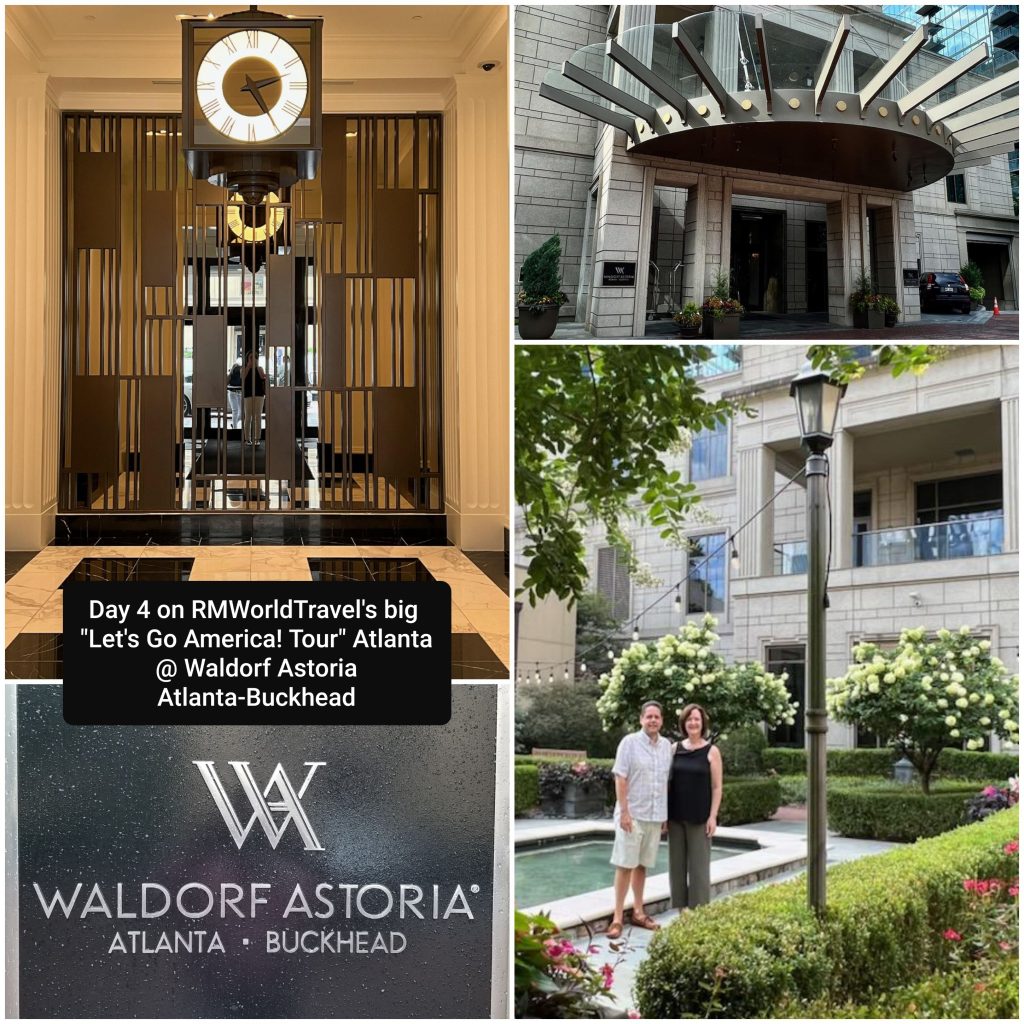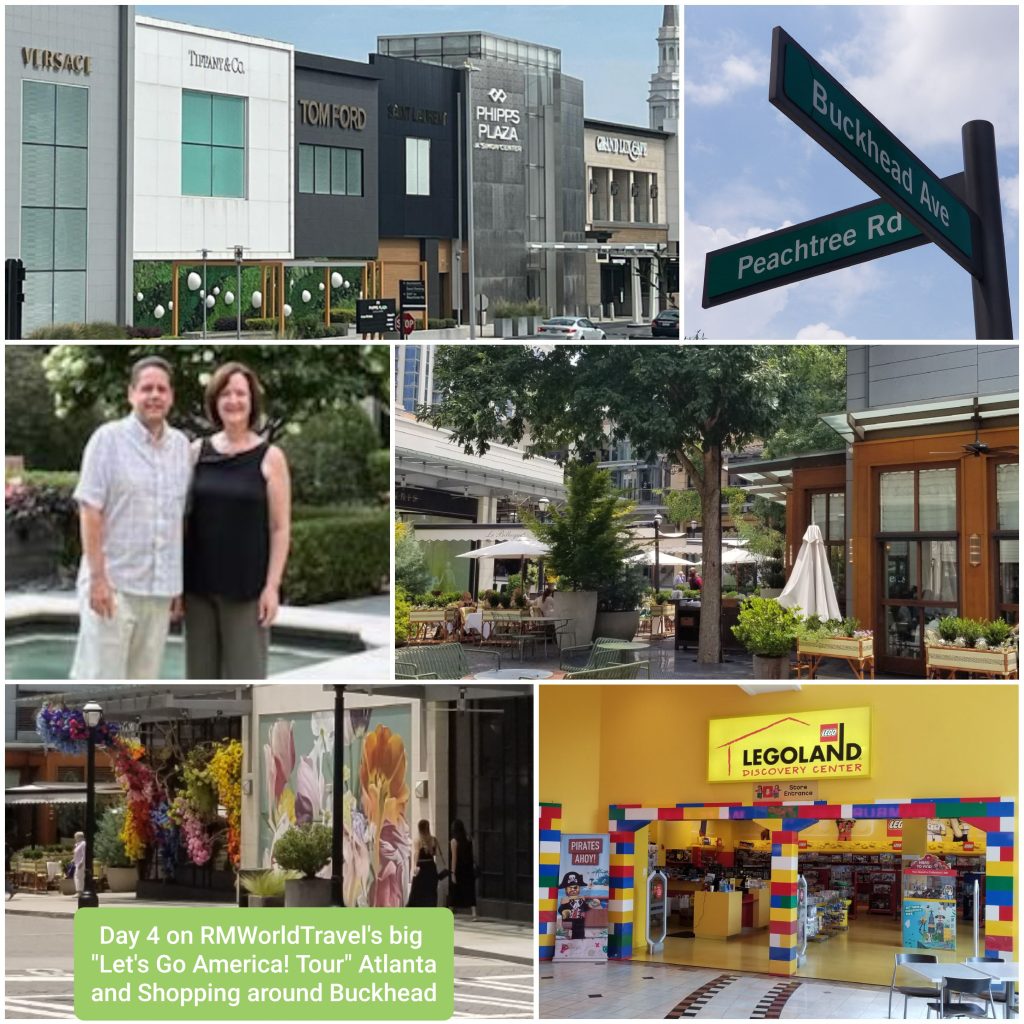 www.WaldorfAstoria.com
www.ExploreGeorgia.org
For a full recap of our "Let's Go America! Tour" – Atlanta, including a summary of the itinerary, live remote broadcast, multiple photos, some social media posts and sampling of comments from show fans – CLICK THIS LINK to access the .pdf!
As the Capital City of Georgia — Atlanta is the epicenter of America's 4th State, that entered the Union back in 1788.  It's a vibrant city that has much to offer and engage both leisure and business travelers.  Atlanta's Hartsfield-Jackson International Airport is the world's busiest airport — serving as the home airport for Delta Air Lines.  And whether you're visiting North Georgia, Central Georgia, South Georgia or Coastal Georgia — the Atlanta Metro area is a bustling part of the State worthy of your time and travel dollars.
During RMWorldTravel's big "Let's Go America! Tour" – Atlanta, we featured a diverse itinerary filled with many activities and excursions.  As we brought America along with us for a week of travels to Atlanta, we visited the Georgia Aquarium (it's also the world's largest), spent time traveling the world one sip at a time at the World of Coca-Cola, we walked through history at the Martin Luther King, Jr. National Historical Park, visited with friends at Delta Air Lines while enjoying the latest offerings at the Delta Flight Museum, and had the opportunity to go behind-the-scenes and see first-hand the ongoing expansion of Terminal T at Atlanta's Hartsfield-Jackson Int'l Airport.  Atlanta also has a thriving cultural area in midtown and we made it a point to visit the High Museum of Art that we definitely recommend.  Certainly a trip to Atlanta for many also includes Six Flags Over Georgia, so we included that on our itinerary — in addition to the thrills and adrenaline raising fun that only the Porsche Experience Center can deliver.
We based ourselves at the Waldorf Astoria Atlanta-Buckhead and certainly took advantage of all the culinary and luxury shopping in the area, and our tour culminated with a live remote broadcast of America's #1 Travel Radio Show from the Waldorf Astoria property on Saturday, 23 July 2022 from 10a-12p ET.
To enjoy the live broadcast of RMWorldTravel with Robert & Mary Carey and Rudy Maxa again — that ran across our national network of 490+ weekly radio stations and featured a wide mix of Atlanta, simply click on the play arrows immediately below this text and enjoy!
Let's Go America!
_____________________________________________________________________
23 July 2022 – RMWorldTravel | Let's Go America! Tour – Atlanta @ Waldorf Astoria Atlanta-Buckhead
RMWT2230
Hour 1
— Topics & Guests on this hour of RMWorldTravel with Robert & Mary Carey and Rudy Maxa include:
Seg 1 – Robert & Mary and Rudy Show Open, Team Banter, "Let's Go America! Tour" – Atlanta talk, Roundtable News and more
Seg 2 – Mark Jaronski, Deputy Commissioner Explore Georgia & Val Carolin, Regional VP with our local affiliate join us to talk Atlanta and Georgia Tourism
Seg 3 – We raise the adrenaline while testing the Porsche 911 Carrerra GTS and Taycan Turbo S at the Porsche Experience Center with Michelle Rainey
Seg 4 – The World of Coca-Cola is a popular way to enjoy Atlanta and their executive Jacquie Wansley weighs-in with all that awaits visitors
Seg 5 – Waldorf Astoria Atlanta Buckhead Director of Operations Chris Guidice shares the food at Brassica, events spaces and the essence of the brand
Hour 2
— Topics & Guests on this hour of RMWorldTravel with Robert & Mary Carey and Rudy Maxa include:
Seg 1 – Robert & Mary Show Open, plus all things Atlanta Hartsfield-Jackson International Airport with its Chief Commercial Officer Jai Ferrell
Seg 2 – Sally Ableitner, Director with Waldorf-Astoria Atlanta Buckhead gets personal talking about the property, surrounding areas and meeting expectations
Seg 3 – The Georgia Aquarium is America's largest, so we make time for a visit as its associate Hannah Hardwick takes us for a tour
Seg 4 – You can walk in history at the Martin Luther King, Jr. National Historic Park and Chief of Education Marty Smith offers some specifics
Seg 5 – Six Flags Over Georgia was the 2nd park in the theme park chain, and as it celebrates its 55th Anniversary, Dedra Brown-Harvey shows us around