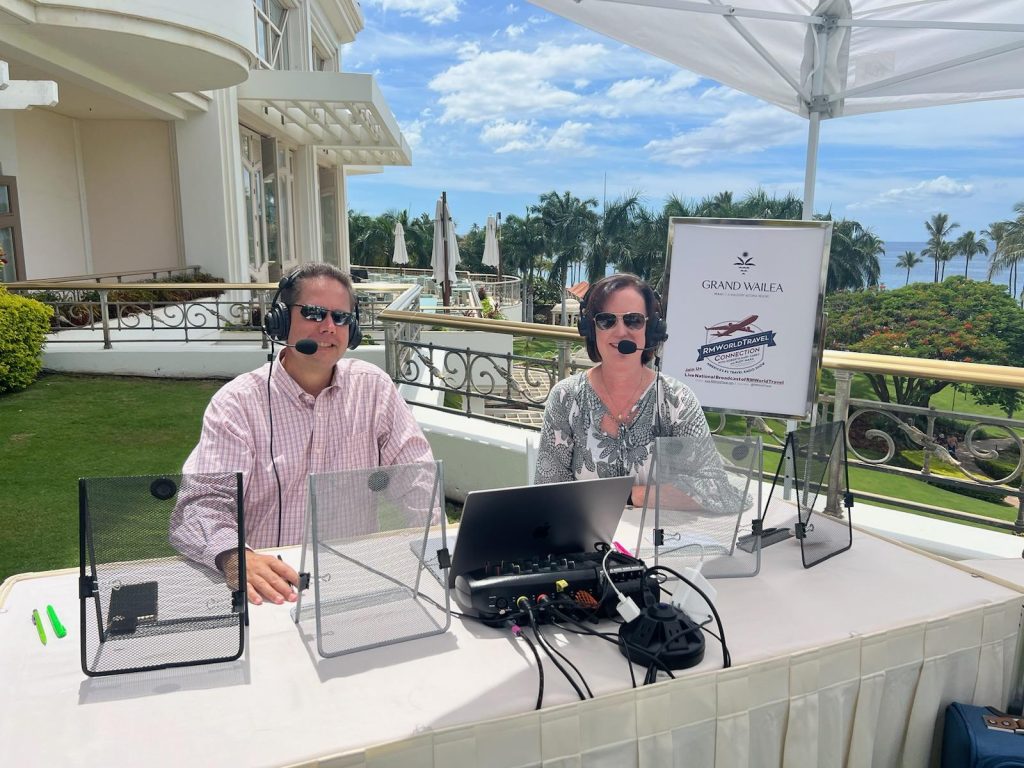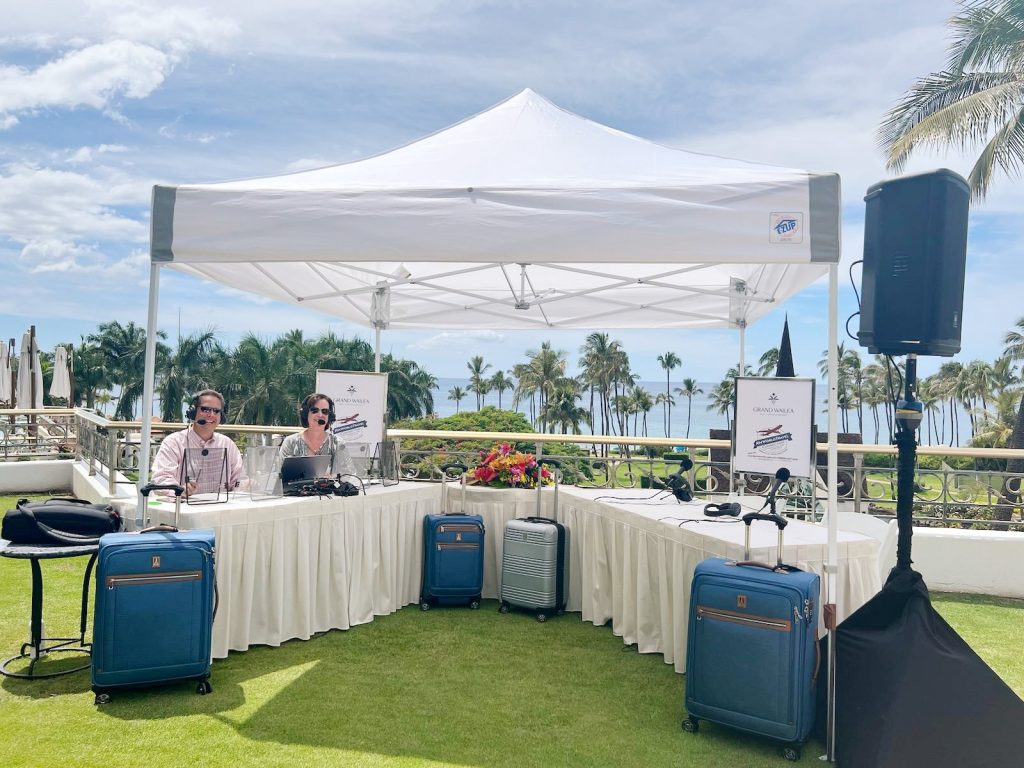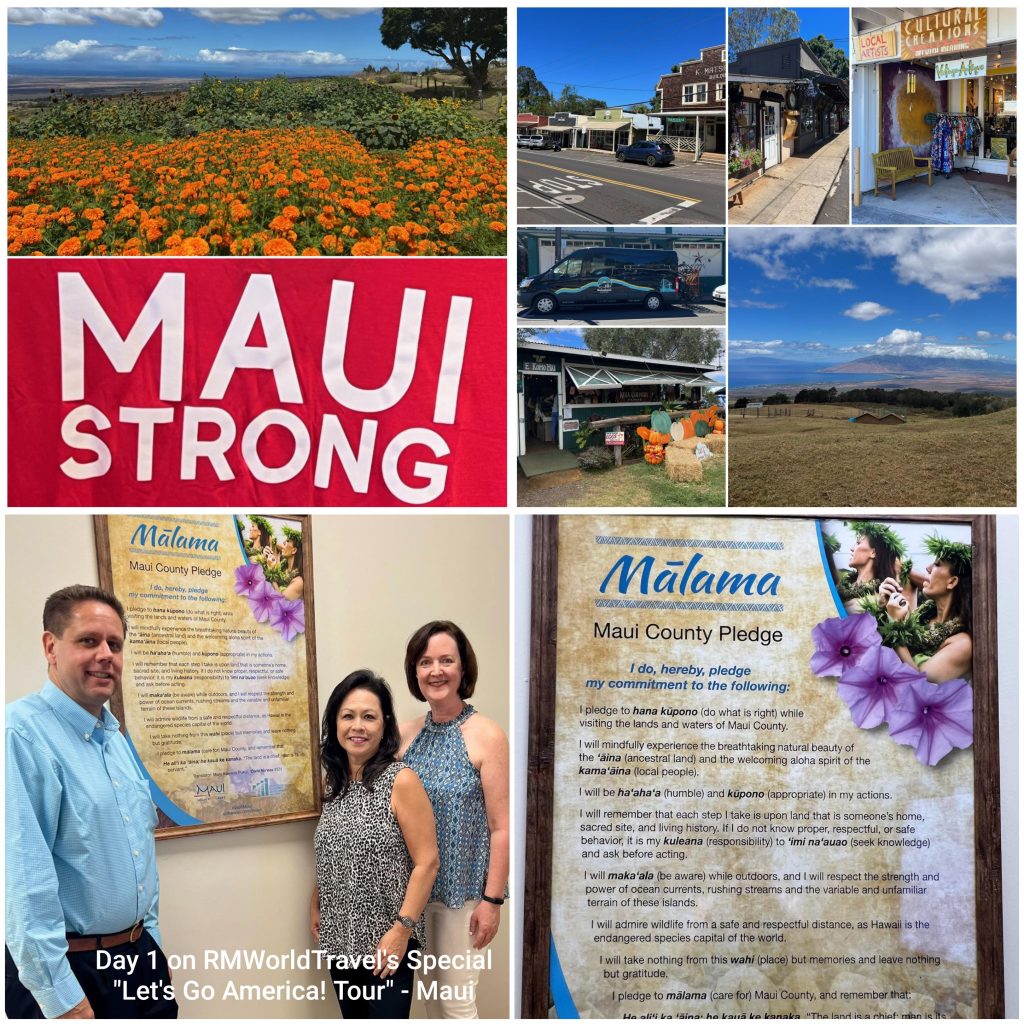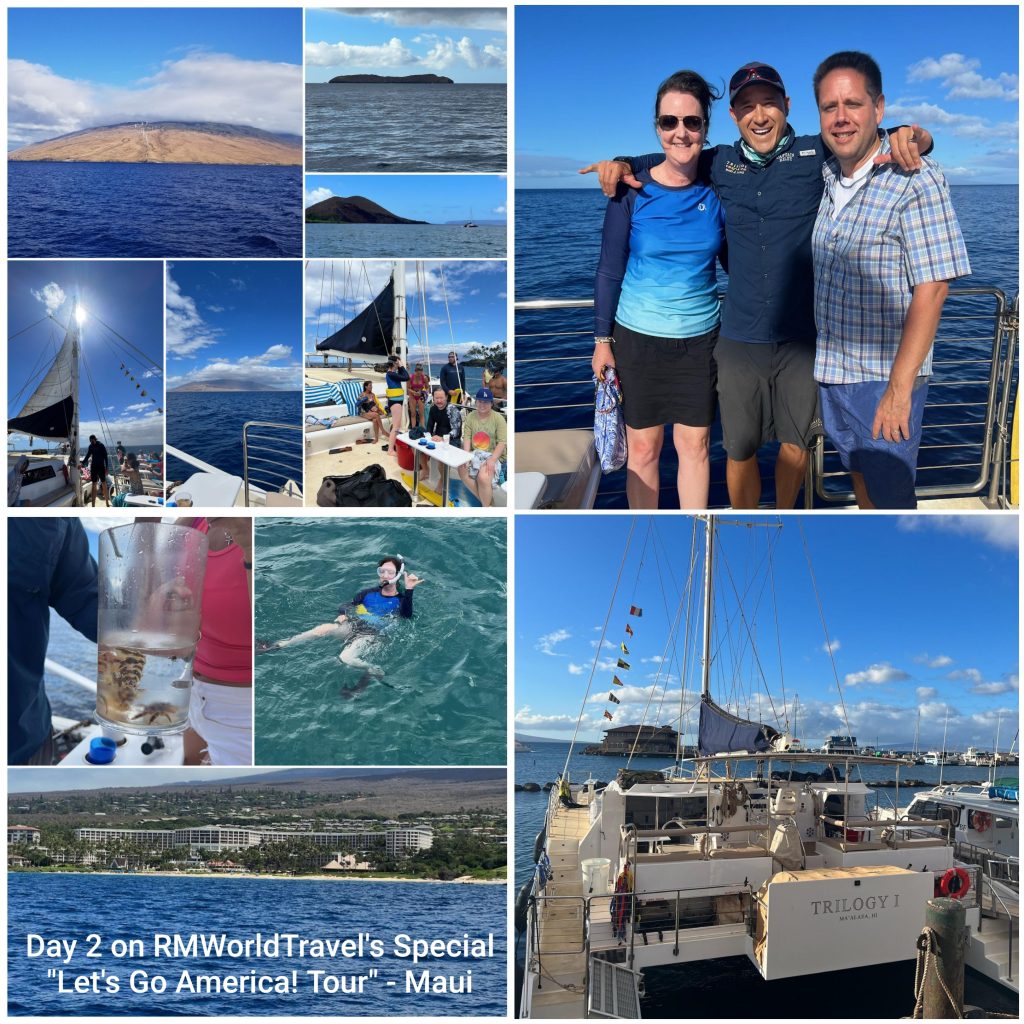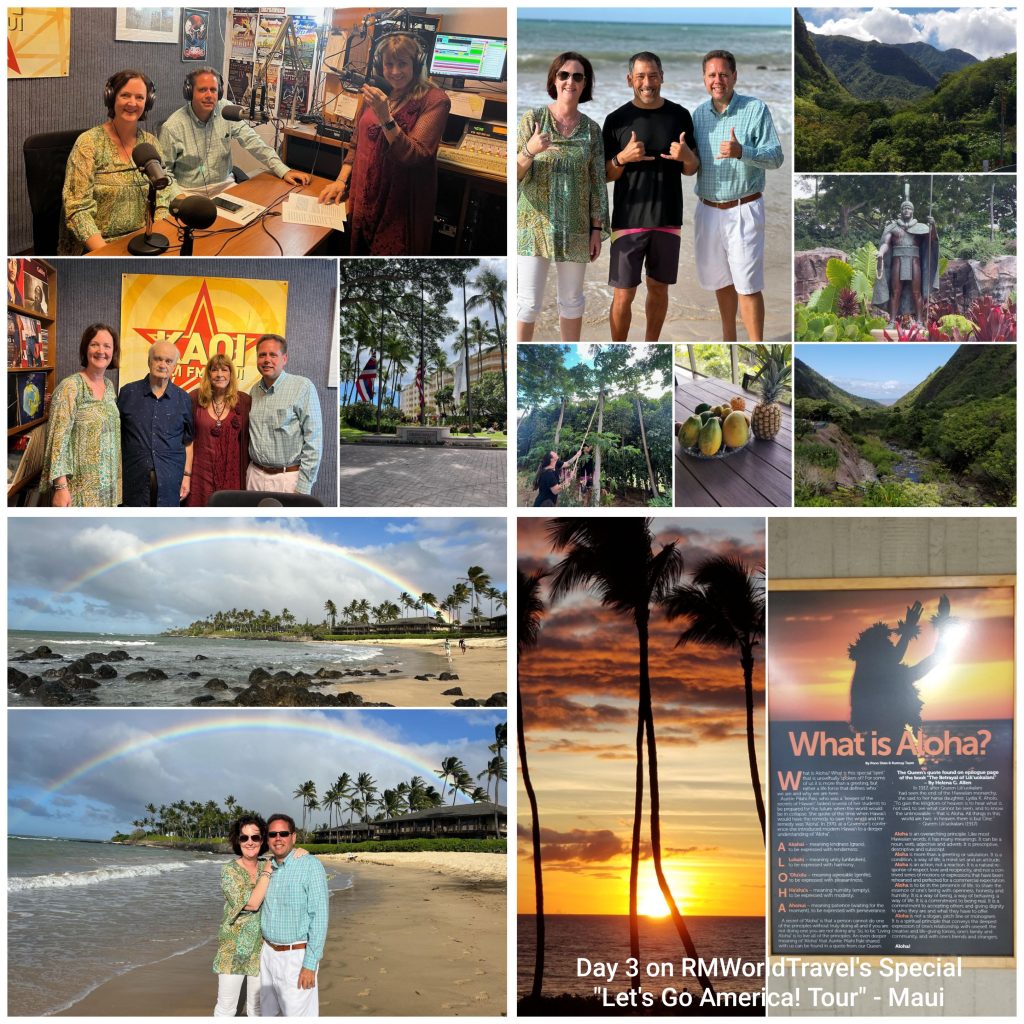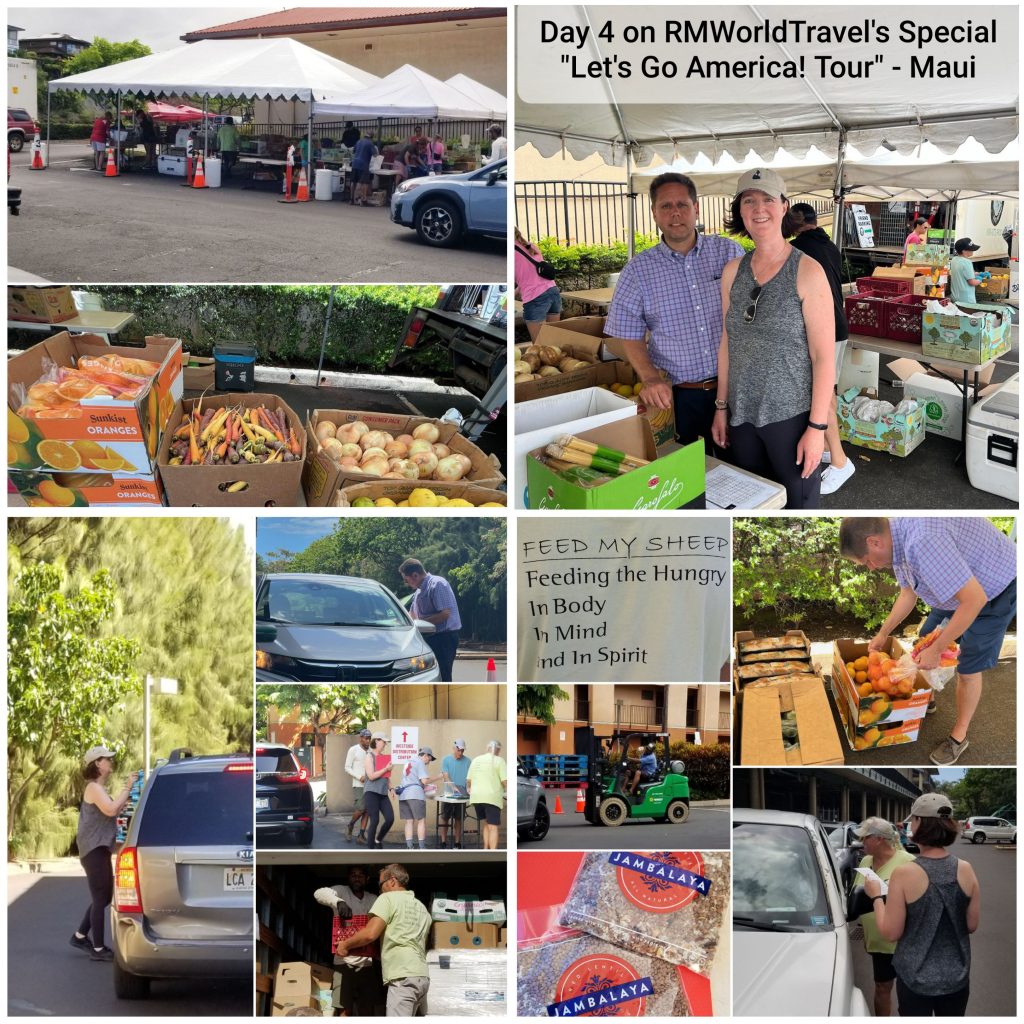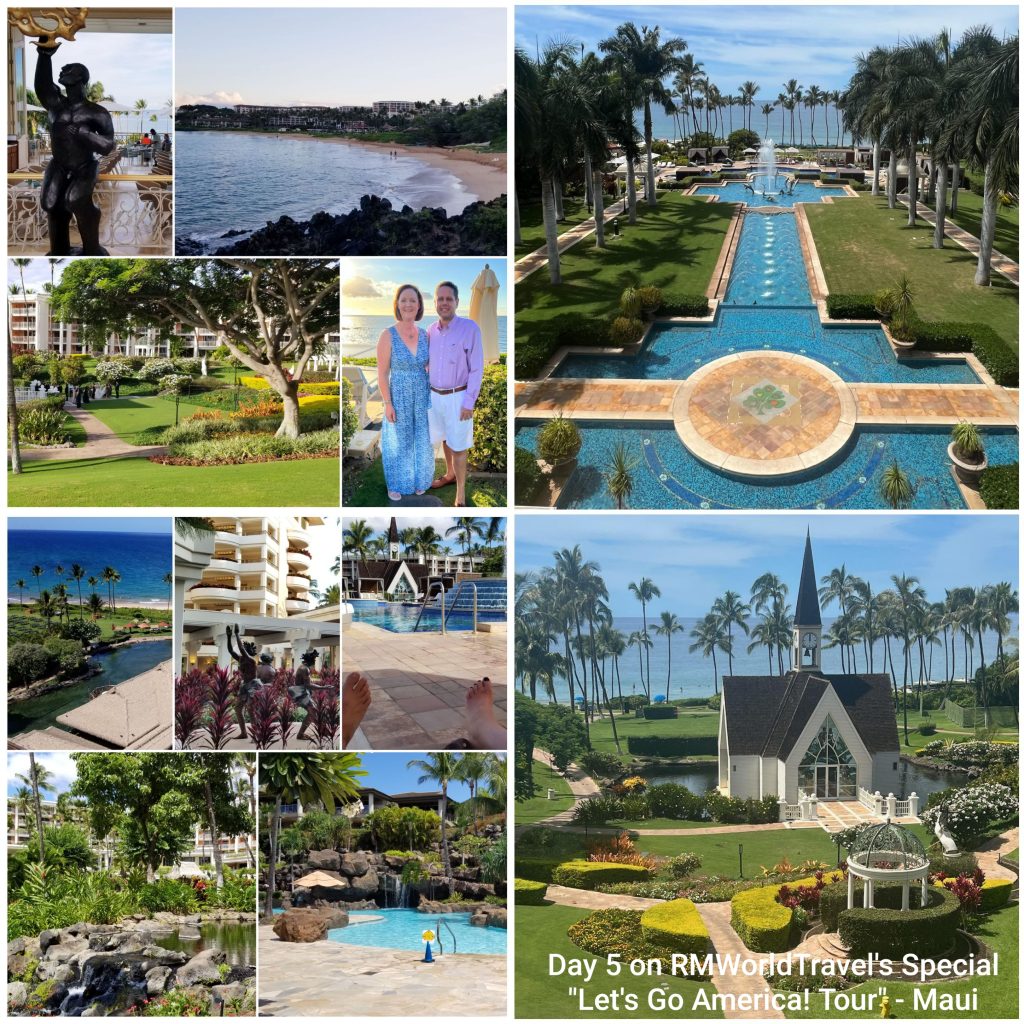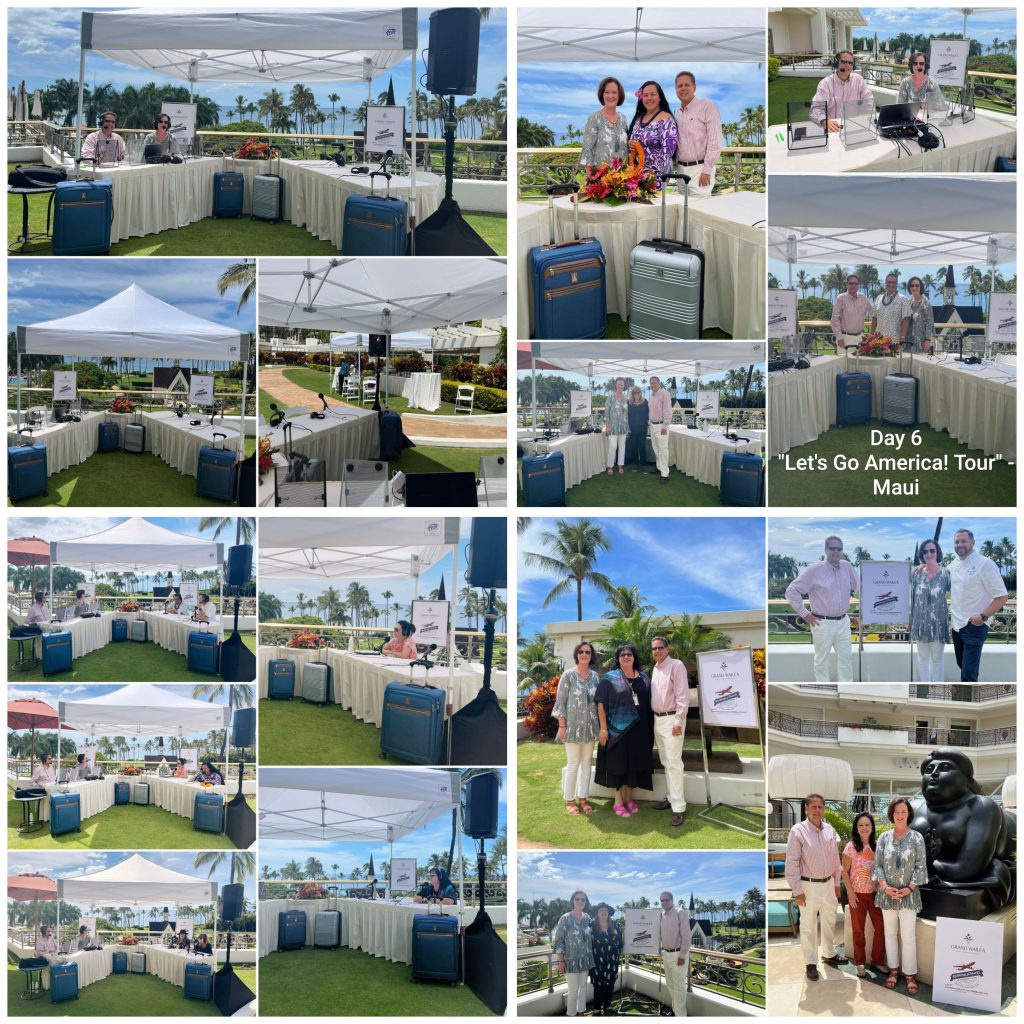 www.GoHawaii.com/Maui  |  www.MauiNuiStrong.info
www.GrandWailea.com

For a full recap of our special "Let's Go America! Tour" – Maui, including a summary of the 6-day daily itinerary, live remote broadcast, photos, varied social media posts, testimonial and a sampling of comments from show fans – CLICK THIS LINK to access the detailed recap presentation in .pdf format!
Maui is an island we've loved since our first visit during our honeymoon — and it's a destination we continue to return to as a couple, with our family and in recent years with America's #1 Travel Radio Show.  In light of the fires on August 8th, we felt the timing was right (7 weeks later) to return and focus the power and impact of our national radio show to positively impact the people and businesses of the island – and provide honest commentary on the status of the island.
Tourism is a major driver in many destinations and on Maui it's #1 for the employment of residents.  While healing and rebuilding will take time in Lahaina as well as sections of Kula and Kihei, what would be an added burden is the total loss of tourism.  Visiting Maui, shopping local, partaking in local activities whether the farmer's markets, sailing with island operators, attending art festivals, patronizing restaurants, and respectfully exploring and enjoying, will have a huge impact on the locals in a positive way.  This is true in general for any destination, but particularly now and in the coming months for Maui.
Maui is a special island and we were welcomed with Aloha and open arms by business owners filled with gratitude for our visit.  We also felt it was important for this special "Let's Go America! Tour" – Maui to provide helpful ways our listeners across the USA could also make a direct impact via the most updated websites to search for volunteer opportunities, legitimate donation sites and ways to shop virtually by buying Made in Maui products.  And there are many great Maui products!  Things like honey, soaps, wooden crafts, scenic paintings, handmade jewelry, coffee, pineapples, lavender from the Upcountry and so much more.  Even olive oil as we learned on this particular trip!
Maui is the second largest island in the Hawaiian archipelago and known as the "Valley Isle" – with stunning Iao Valley among one of the most spectacular valleys to spend some time exploring.  Some of the best snorkeling on the planet to see all kinds of marine life including sea turtles happens in the bays and off the coast at the famous Molokini Crater.  With over 80 world renowned beaches, surfing, swimming, diving, foiling, kite surfing – the water sports of the world are all happening in the surrounding waters off Maui.  And December marks the beginning of whale season which lasts until about March.
In what we regularly refer to as the "Fastest 2 Hours in Travel" — during our live national broadcast of America's #1 Travel Radio Show on 30 September 2023 — we covered a respectful return to tourism on the island, discussed the very latest on the phased reopening of West Maui, engaged with the Director of Economic Development on the impact MauiNuiStrong.info is having for both residents and visitors in gaining real time info on volunteer opportunities and timely updates on all things Maui.  We spent time with the owner of the oldest sailing operator on Maui, talked with the CEO of a growing travel company about some off-the-beaten path biking trails and local beaches, delved into the Waldorf Astoria Grand Wailea Resort and so much more…
To hear the national radio broadcast of RMWorldTravel with Robert & Mary Carey and Rudy Maxa again — that ran across the USA via our network of 530+ weekly stations — simply click on the play arrows immediately below this text and enjoy!
Let's Go America!
_____________________

RMWT2339
Hour 1
— Topics & Guests on this hour of RMWorldTravel with Robert & Mary Carey and Rudy Maxa include:
Seg 1 – Robert & Mary Show Open, "Let's Go America! Tour" – Maui talk + Grand Wailea Resort Cultural Programming Manager & Leadership Educator Kalei ʻUwēkoʻolani
Seg 2 – Maui CVB Executive Director Sherry Duong discusses importance of Travel & Tourism for Maui, its impact, and details "Maui is Open and Welcoming" visitors
Seg 3 – Luana Mahi, Director of Economic Development for Maui, shares ways travelers can get involved with volunteer efforts on the island, talks up MauiNuiStrong.info and more
Seg 4 – SailTrilogy is Maui's oldest boat operator, celebrating 50 years in 2023.  We travel with Captain Riley Coon on an excursion to Molokini Crater and also discuss the Lahaina fires and more
Seg 5 – Every restaurant at the Grand Wailea Resort has been reinvented or renovated and Executive Chef Ryan Urig provides some details on property's investment in its food/culinary scene
Hour 2
— Topics & Guests on this hour of RMWorldTravel with Robert & Mary Carey and Rudy Maxa include:
Seg 1 – Robert & Mary Show Open, plus Grand Wailea Resort Hotel Manager Wendle Lesher, Executive Chef Ryan Urig and Cultural Programming Manager Kalei ʻUwēkoʻolani
Seg 2 – Waldorf Astoria Grand Wailea Resort Hotel Manager Wendle Lesher talks about his move to Maui, the major renovations that have touched all areas of the property and the community
Seg 3 – Show Friend and owner/host Cindy Paulos from our local affiliate AM 1110 & FM 96.7 KAOI Radio joins the conversation about what makes Maui special, the recovery efforts and more
Seg 4 – Pam Tumpap, Maui Chamber of Commerce President checks-in to discuss the upcoming "Made in Maui" festival and ways to participate on the island or virtually and support local businesses
Seg 5 – We catch-up with travel website HiChee.com CEO Justin Gordon on a Pāia beach to discuss lesser known parks to visit on the island, unique biking options, surfing, foiling and more