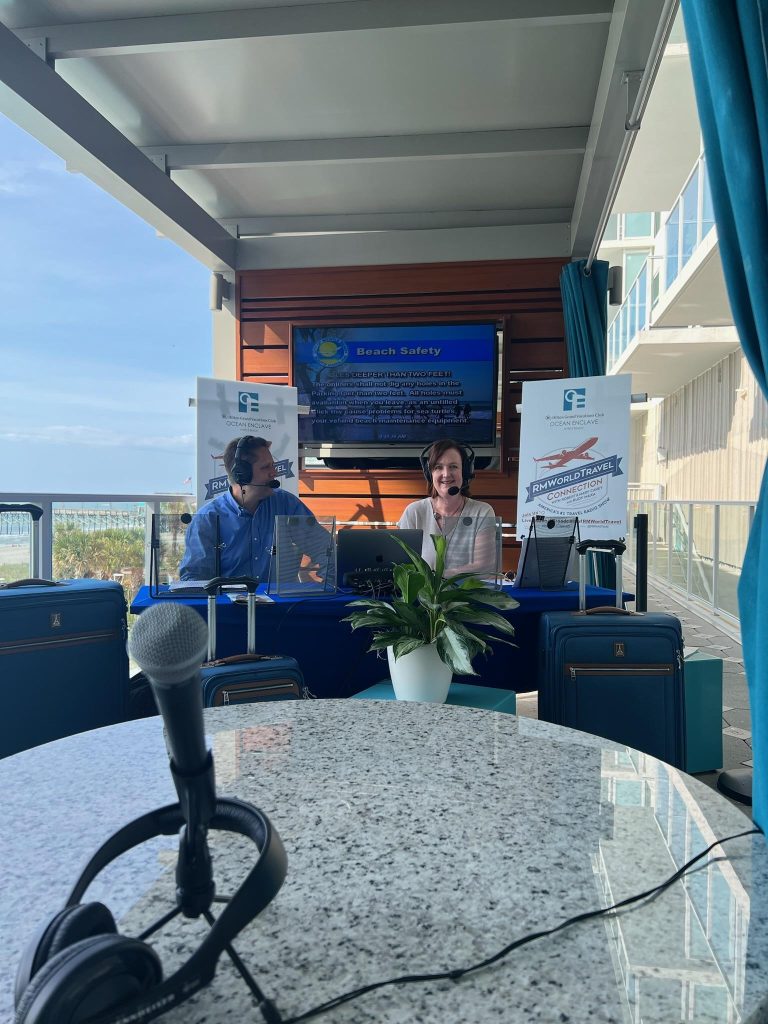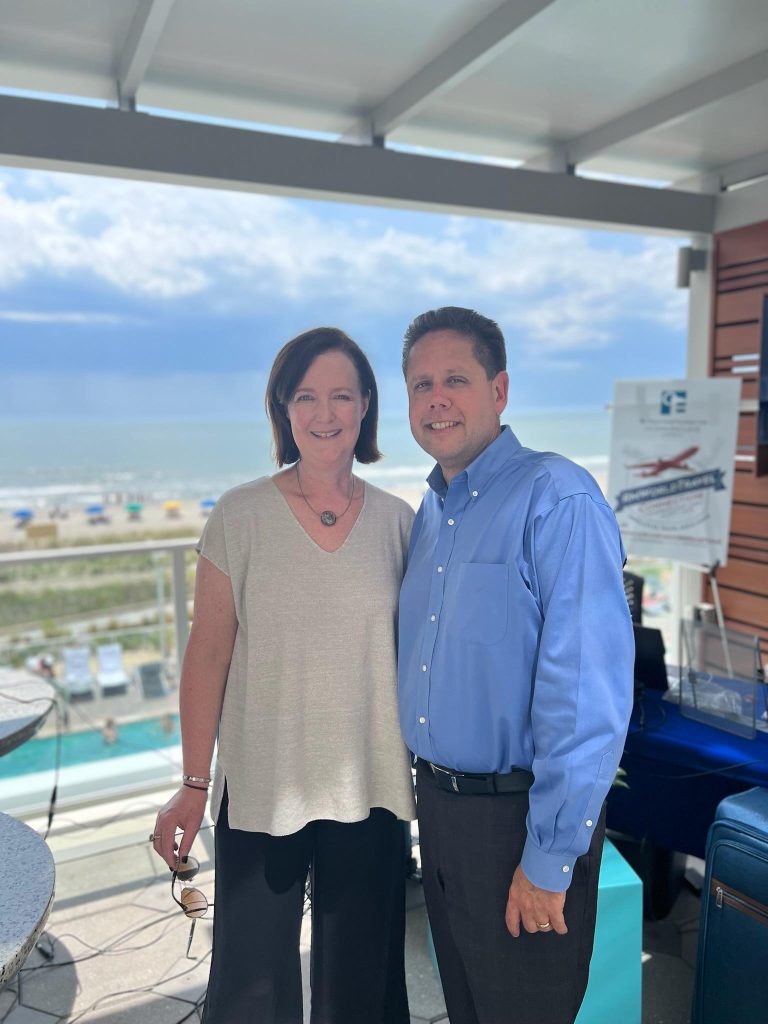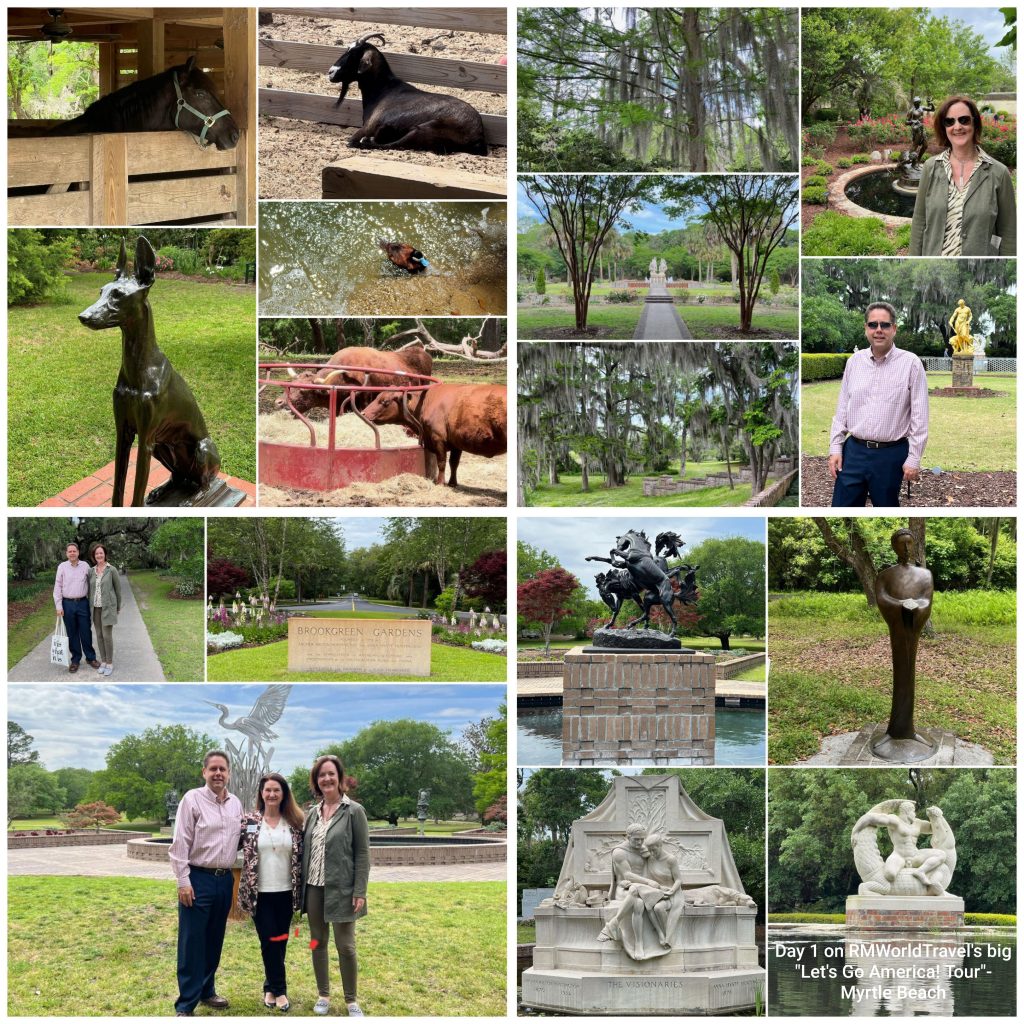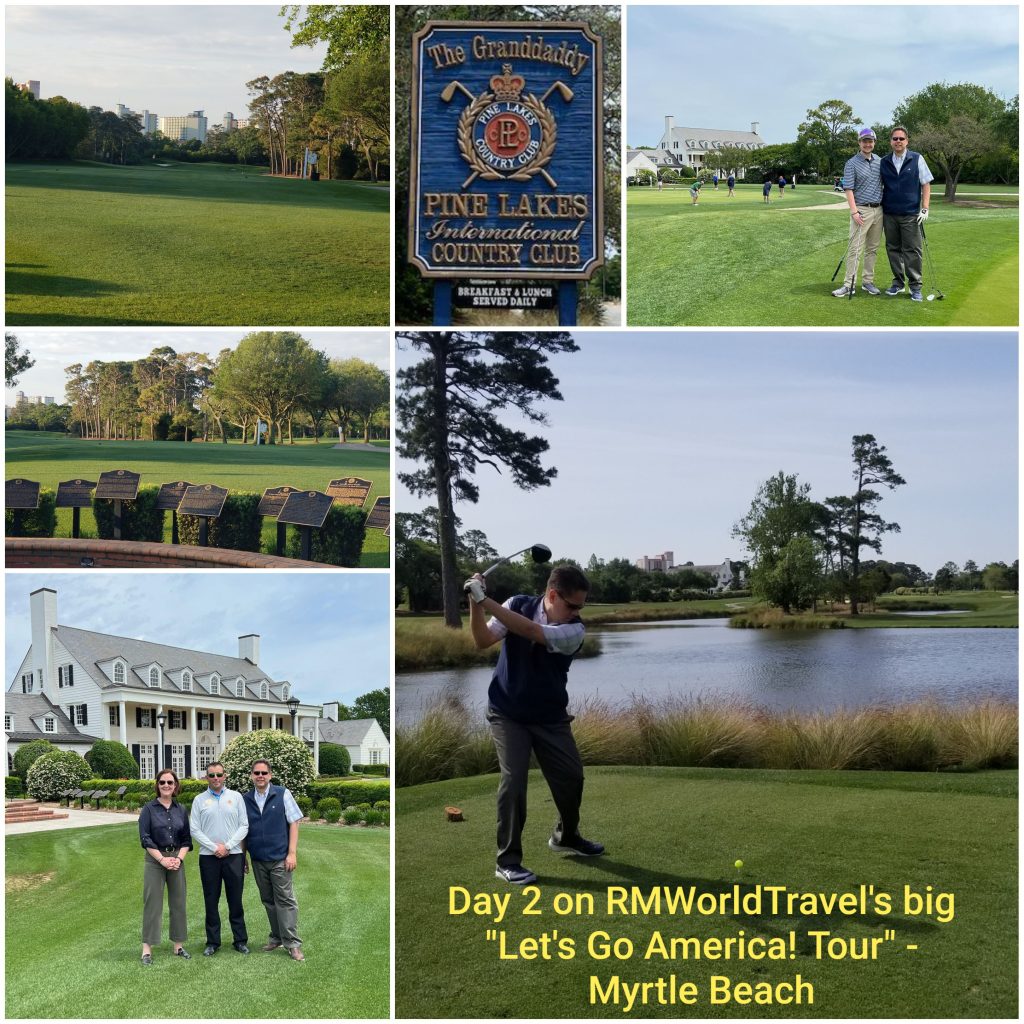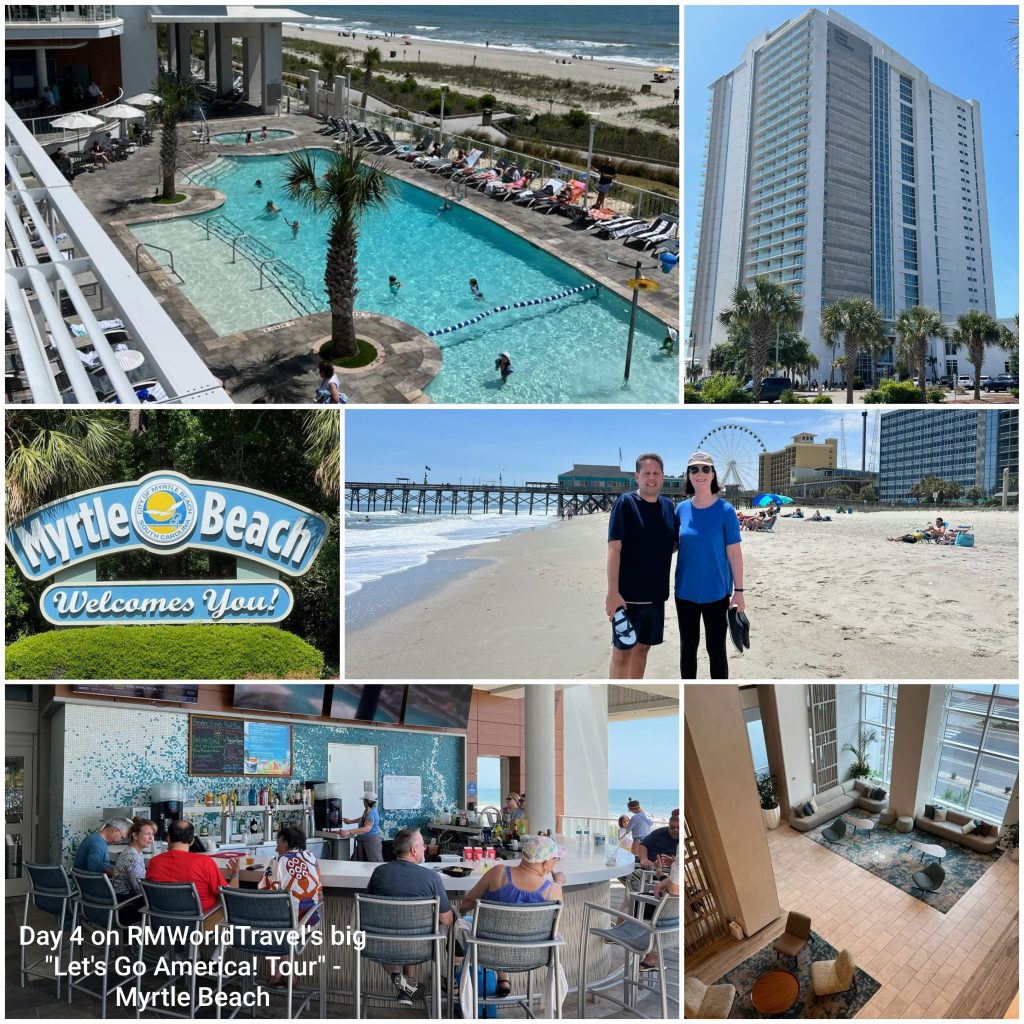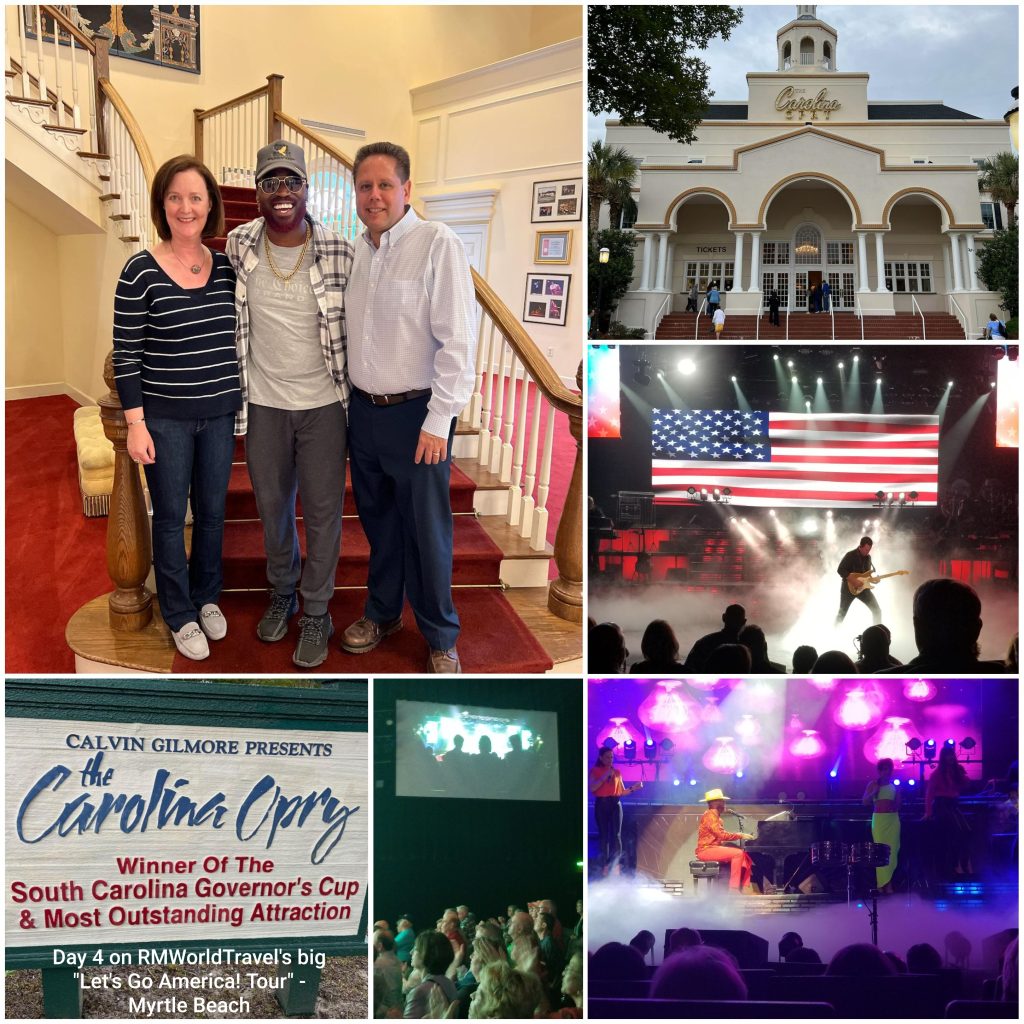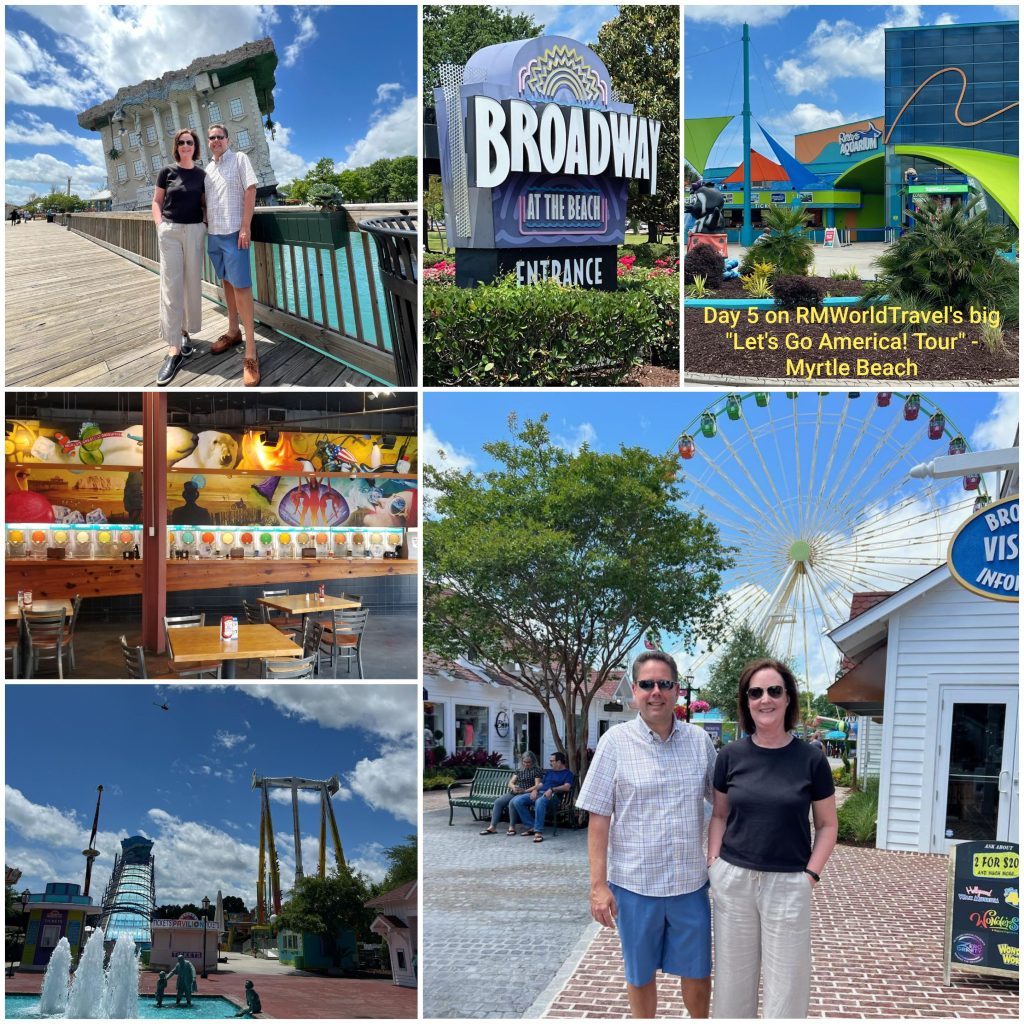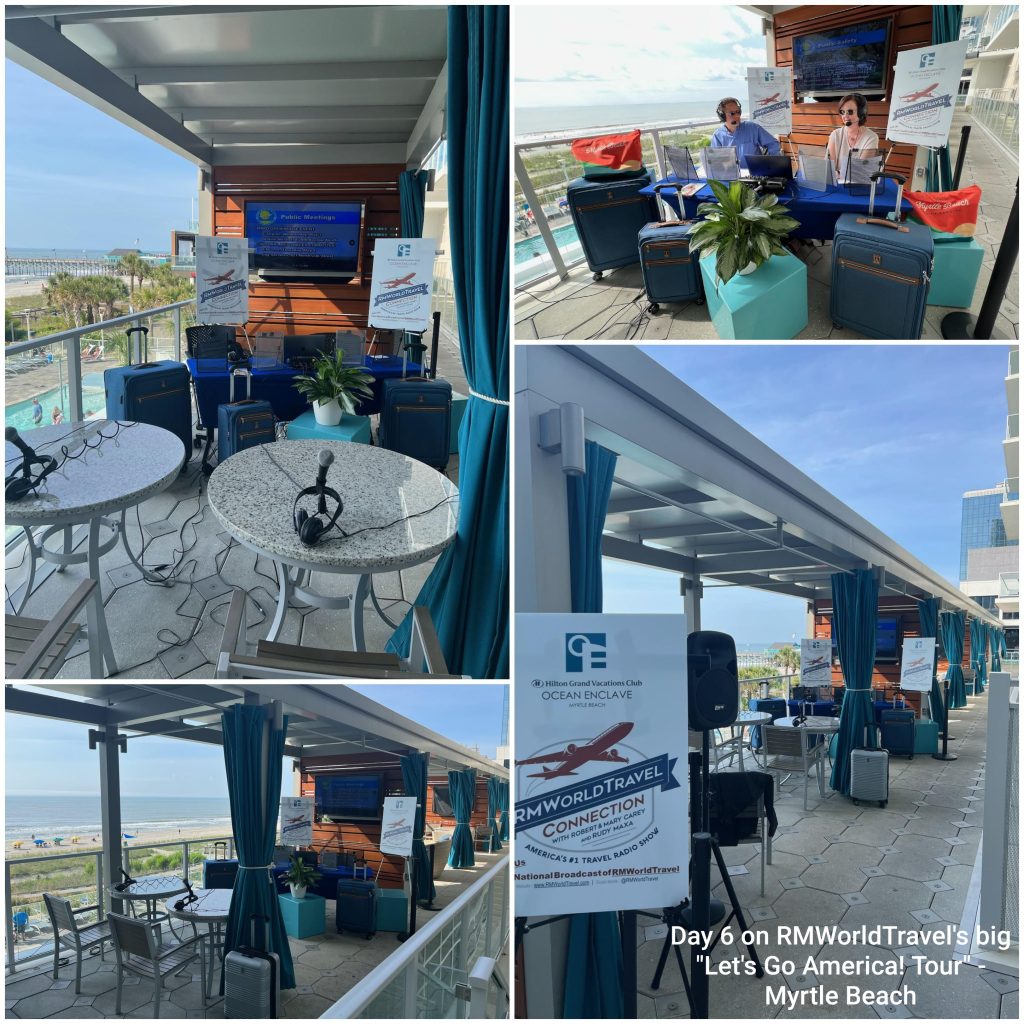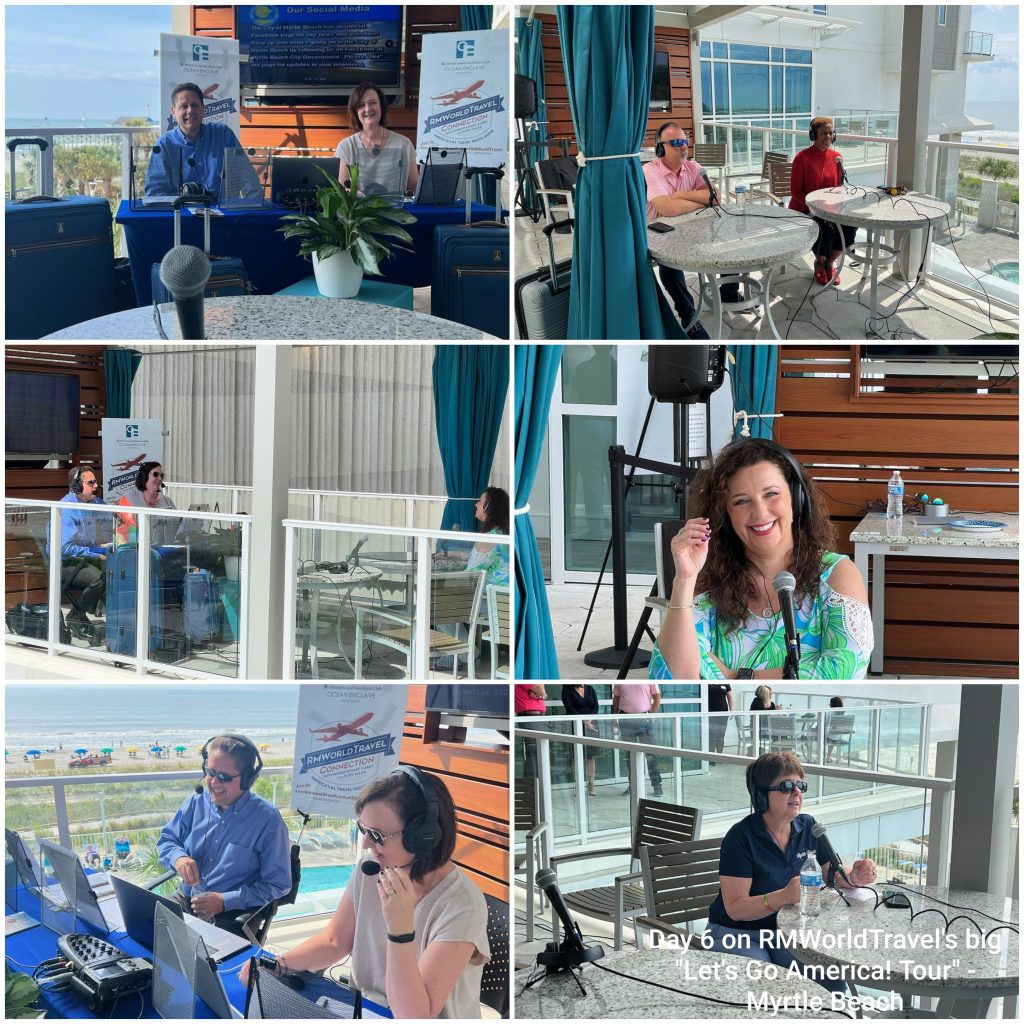 www.VisitMyrtleBeach.com
www.HiltonGrandVacations.com

For a full recap of our "Let's Go America! Tour" – Myrtle Beach, including a summary of the 6-day daily itinerary, live remote broadcast, photos, varied social media posts and a sampling of comments from show fans – CLICK THIS LINK to access the .pdf!
60 Miles of Sandy Beach, over 2000 Restaurants, more than 90 Golf Courses, around 45 places serving up Mini-Golf, a beachfront Amusement Park, an Aquarium, Live Music, a famous Boardwalk, a 9000 acre American Figurative Sculpture Garden and Zoo, a vibrant Convention Center, an International Airport with 50+ non-stop destinations — and we could keep going.  There's a reason we chose to bring America's #1 Travel Radio Show to The Grand Strand — it's because the area caters to every type of traveler!
Known as the Seafood Capital of South Carolina and the Golfing Capital of the World, for our latest big "Let's Go America! Tour" we zeroed-in on Myrtle Beach with a diverse daily itinerary that culminated with our live remote broadcast across the USA to our now 510+ weekly affiliates from the new Hilton Grand Vacations Club, Ocean Enclave.  Voted the #1 resort on The Grand Strand, it was the perfect place to base America's #1 Travel Radio Show from 23-29 April 2023.
During our engaging week of travels we spent time exploring historic Brookgreen Gardens, dining in the quaint waterfront hamlet of Murrells Inlet, and golfing on The Granddaddy — Myrtle Beach's 1st golf course dating back to 1927 — Pine Lakes Country Club.  We indulged in crab legs and other seafood at Crabby Mike's Calabash Seafood Buffet and enjoyed a great dinner with ocean views at Sea Captain's House that's been serving locals and visitors for over 65 years!  There's no shortage of live music entertainment in Myrtle Beach and we had a fantastic time taking in the Time Warp Show at The Carolina Opry.  If you enjoy antique shopping, the area features dozens and dozens of locations to explore with all kinds of vintage finds — which we did as we headed over to nearby Florence.  Boardwalk at The Beach is a unique attraction that's open year round and features an amusement park, zip lining, a Paula Deen restaurant, Margaritaville, shops, Wonderworks, boating fun and many other wide-ranging eateries.  There's ample fishing, boating and outdoor activities to keep busy on the Grand Strand — and the Tanger Outlets offer up shopping deals daily.
While on-property at the Ocean Enclave, a Hilton Grand Vacations Resort, we enjoyed their two pools, reading books on the spacious balcony of our suite after a jam-packed day, the full sized/fully stocked kitchens, a modern fitness center open 24/7, the Marketplace, their terrific location and the overall southern hospitality of the team.  There's also a daily recreation calendar for both kids and adults that includes activities like making bath bombs and canvas painting — and there's a game center that's perfect for teens.
Just steps away from the resort begins the Myrtle Beach Oceanfront Boardwalk and Promenade.  This 1.2 mile wooden promenade is built above the sand and is a great ocean view walk both during the day and in the evening.  You can veer on and off the boardwalk at various points to access the many restaurants, bars, shops and attractions like the popular SkyWheel, for example.  Myrtle Beach is a highly walkable destination and it's also great for biking.  There are multiple places to rent bikes, including bikes with fat tires that are designed for beach riding and the sand.  Either way, you'll get your steps in while out and about around Myrtle Beach!  And like any great family friendly beach front community, you'll have plenty of ice cream shops and candy stores so you can enjoy a sweet treat if you wish while you walk!
In what we call the "Fastest 2 Hours in Travel" — during our live national broadcast of America's #1 Travel Radio Show on 29 April 2023 — we covered many of the places we visited throughout the week, talking golf, seafood, Brookgreen Gardens, the active music scene and the Carolina Opry, Broadway at the Beach, and a whole lot more.  We also covered several of the 14 communities that make up the area, each with their own 'vibe' and personality during the live remote and we talked about some of the benefits of vacation ownership with the Hilton Grand Vacations team.
To hear the national radio broadcast of RMWorldTravel with Robert & Mary Carey and Rudy Maxa again — that ran across the USA via our network of 510+ weekly stations — simply click on the play arrows immediately below this text and enjoy!
Let's Go America!
_____________________

RMWT2317
Hour 1
— Topics & Guests on this hour of RMWorldTravel with Robert & Mary Carey and Rudy Maxa include:
Seg 1 – Robert & Mary and Rudy Show Open, "Let's Go America! Tour" – Myrtle Beach talk and Travel News Roundtable
Seg 2 – Visit Myrtle Beach CEO Karen Riordan checks-in live on set to discuss The Grand Strand and its many offerings for travelers
Seg 3 – Myrtle Beach is considered the "Golf Capital of The World" and after playing 18 holes at The Grandaddy, we talk with Pine Lakes CC GM Jimmy Biggs
Seg 4 – The Carolina Opry is a must-do event when visiting Myrtle Beach, and featured performer/vocalist Delvin Choice extends the welcome mat
Seg 5 – Ocean Enclave is a Hilton Grand Vacations Club resort, rated #1 on The Grand Strand, and Assistant GM Tom Cooke discusses the property
Hour 2
— Topics & Guests on this hour of RMWorldTravel with Robert & Mary Carey and Rudy Maxa include:
Seg 1 – Robert & Mary Show Open, plus we connect with Liz Callaway, morning host from our local Myrtle Beach affiliate FM 94.5 WTKN Radio
Seg 2 – HGV's Regional Director Erik Johnson & Ocean 22 GM Tiffany Davis join us on-set to discuss Myrtle Beach, Vacation Ownership and hospitality
Seg 3 – Brookgreen Gardens CEO Page Kiniry shares this 9000 acre treasure featuring the Largest Outdoor American Figurative Sculpture Garden, a Zoo, etc.
Seg 4 – Wonderworks is a popular attraction engaging Myrtle Beach locals and visitors at Broadway at the Beach, Manager Angela Stinnett offers details
Seg 5 – South Carolina offers many Places to Plunder, and we head to Florence to Antique Shop and visit with their CVB Executive Director Holly Beaumier