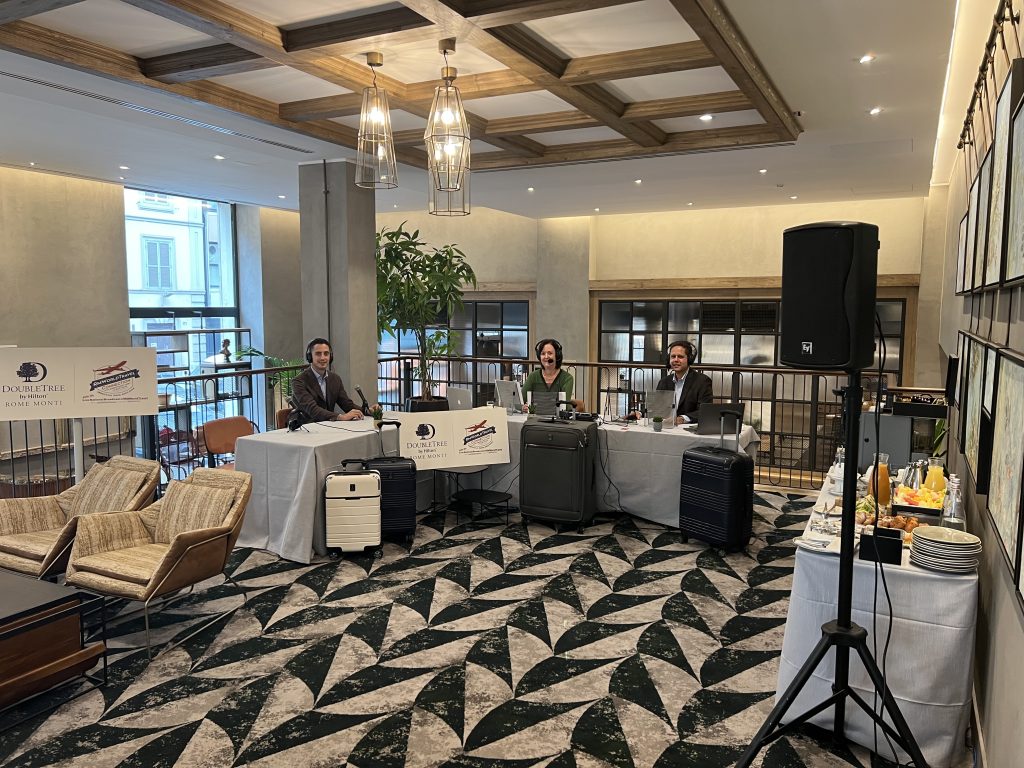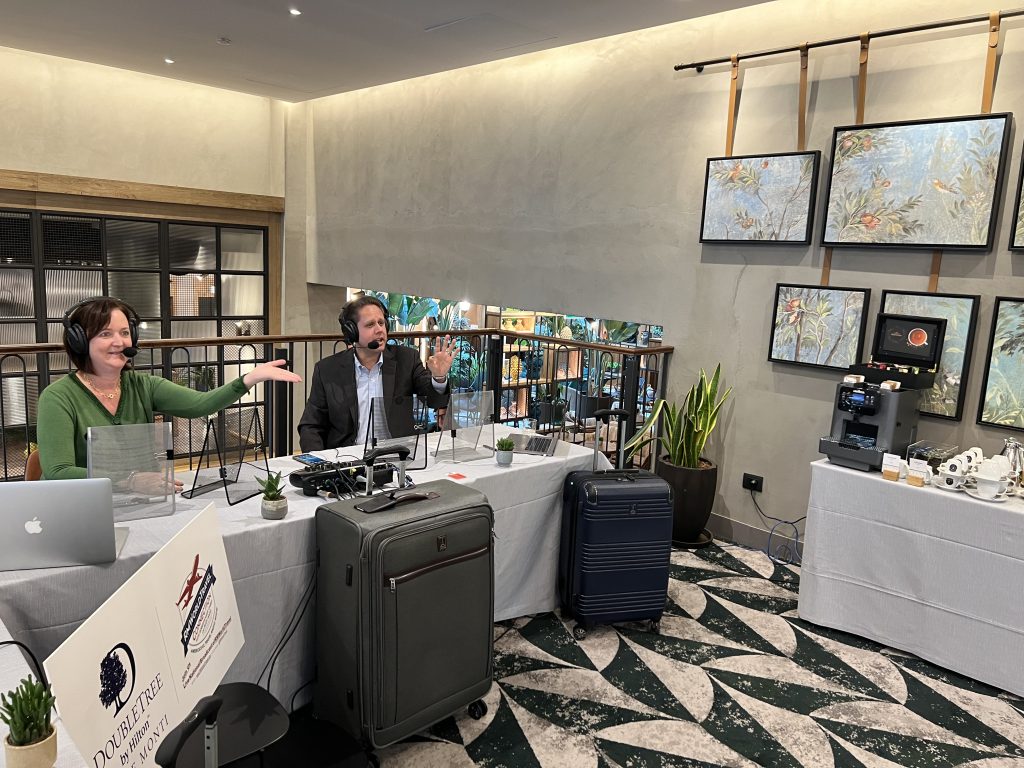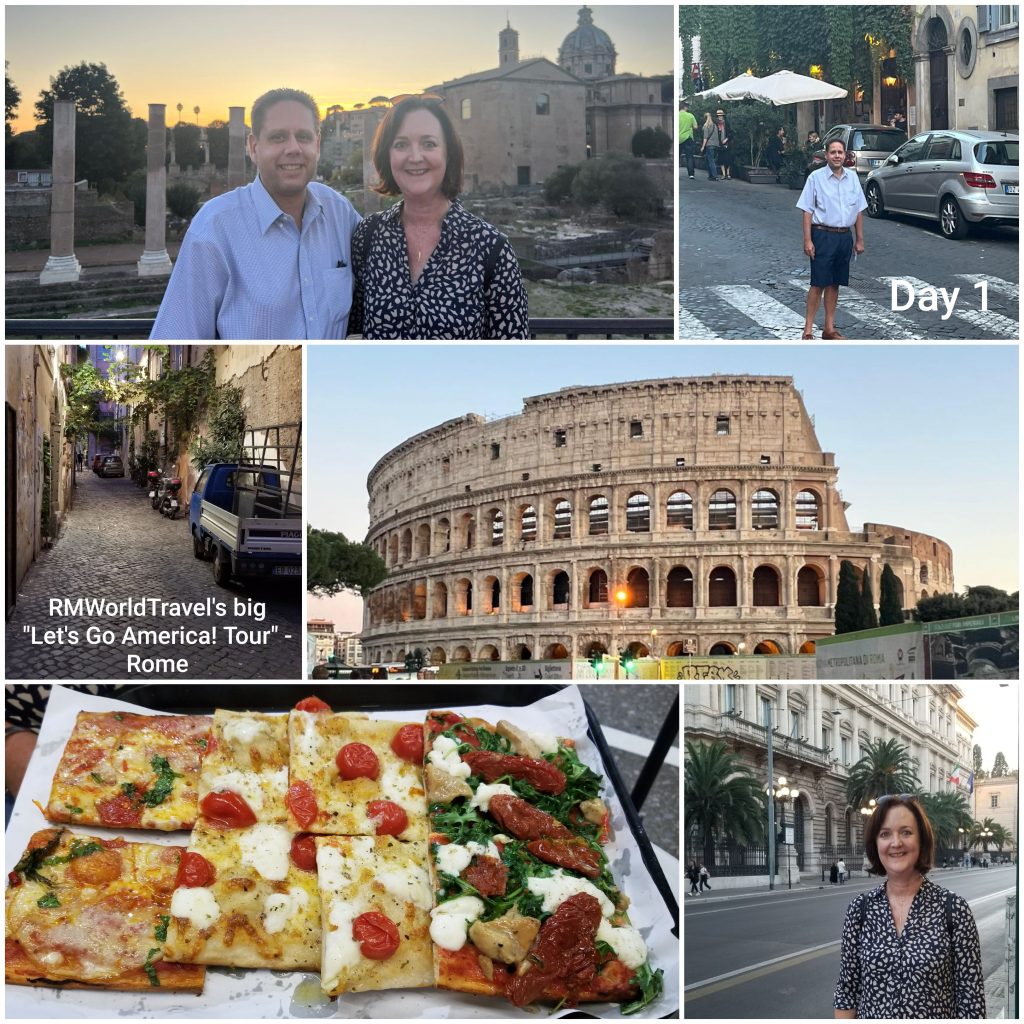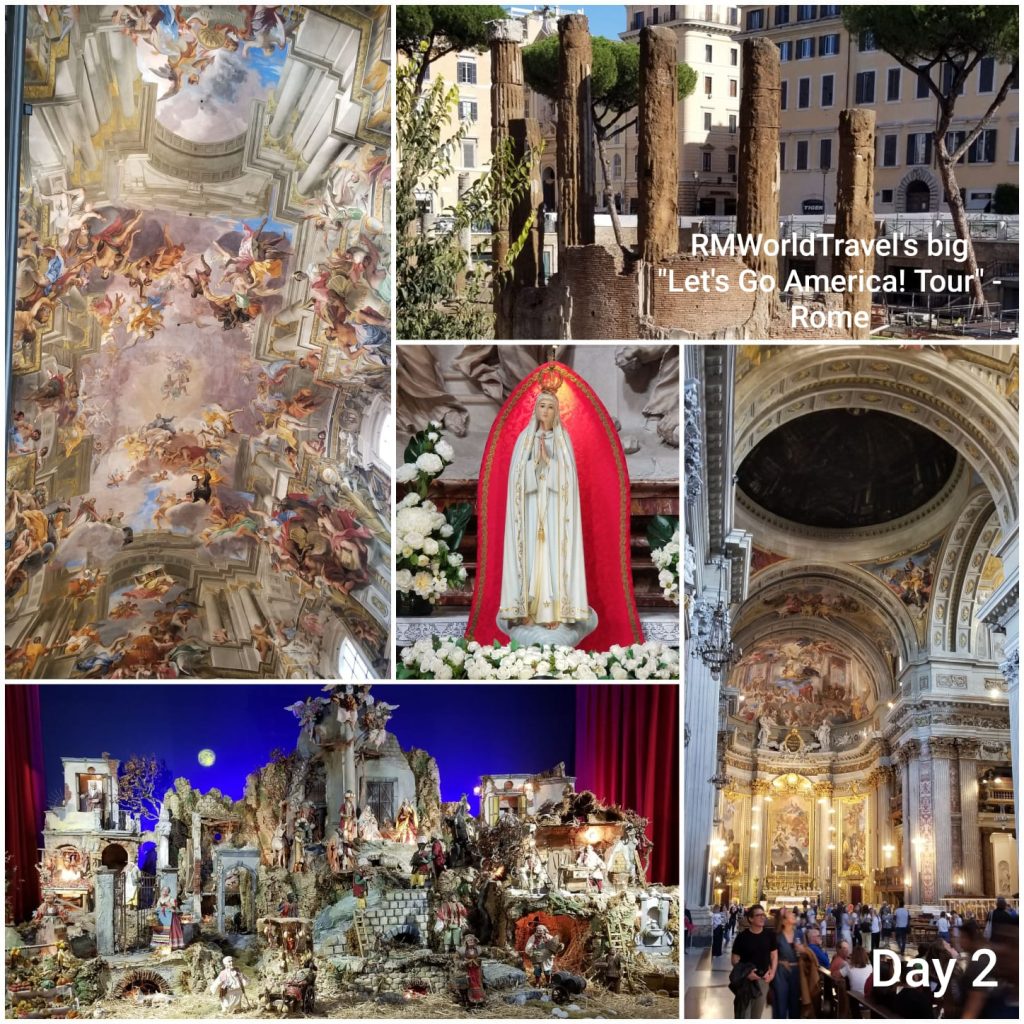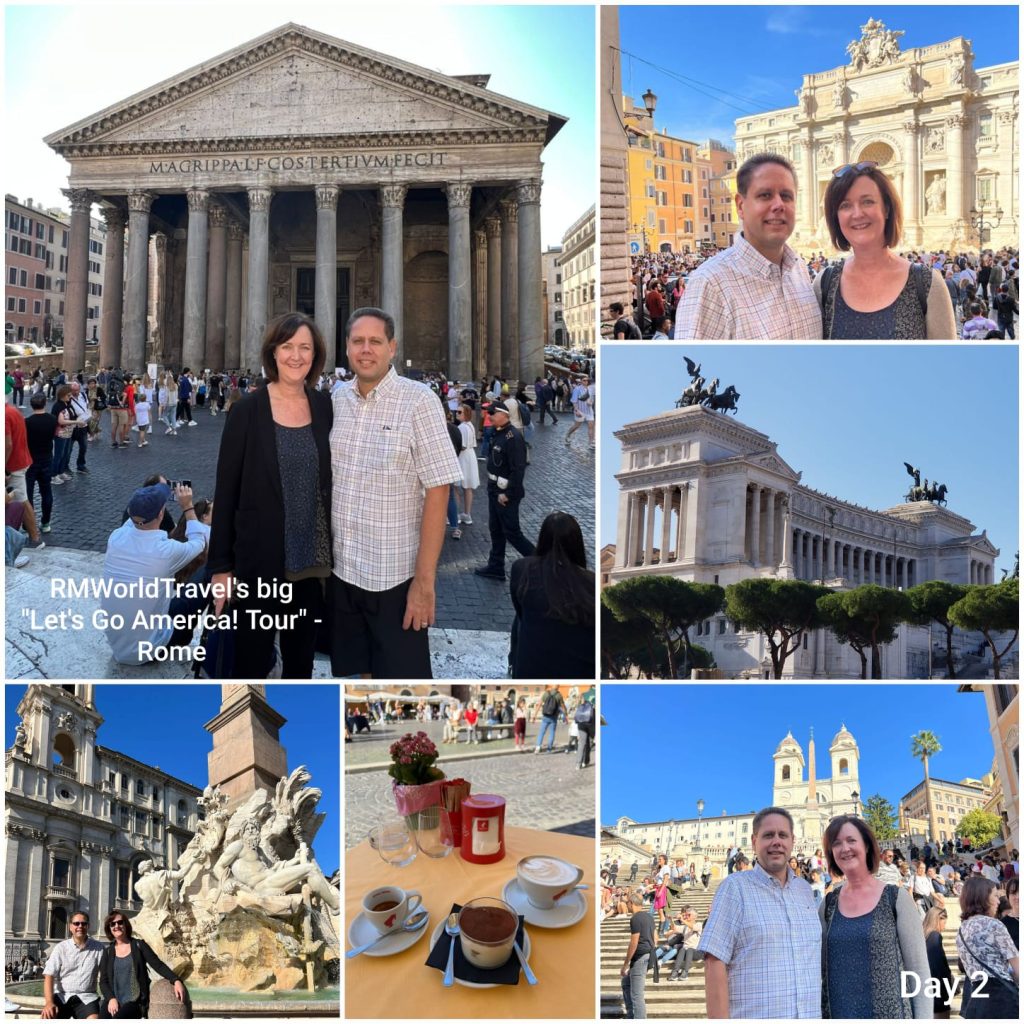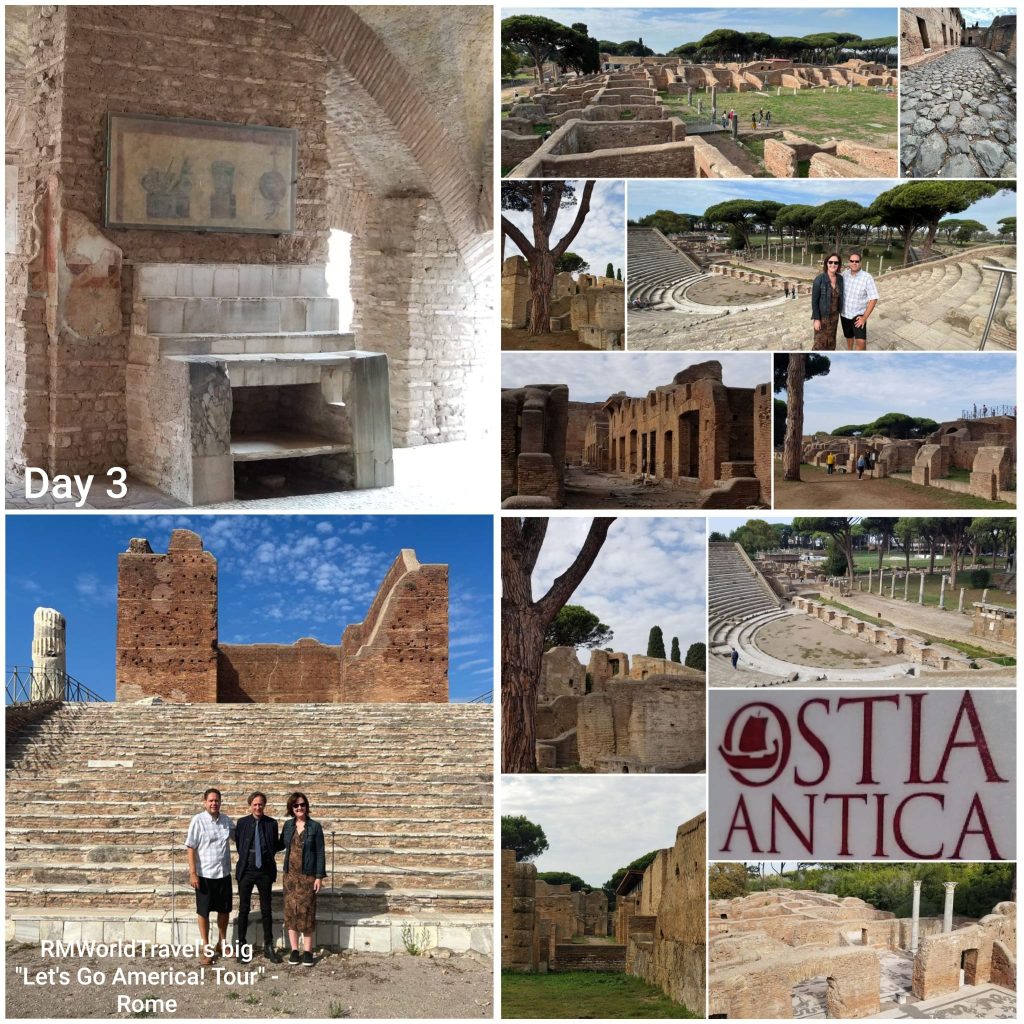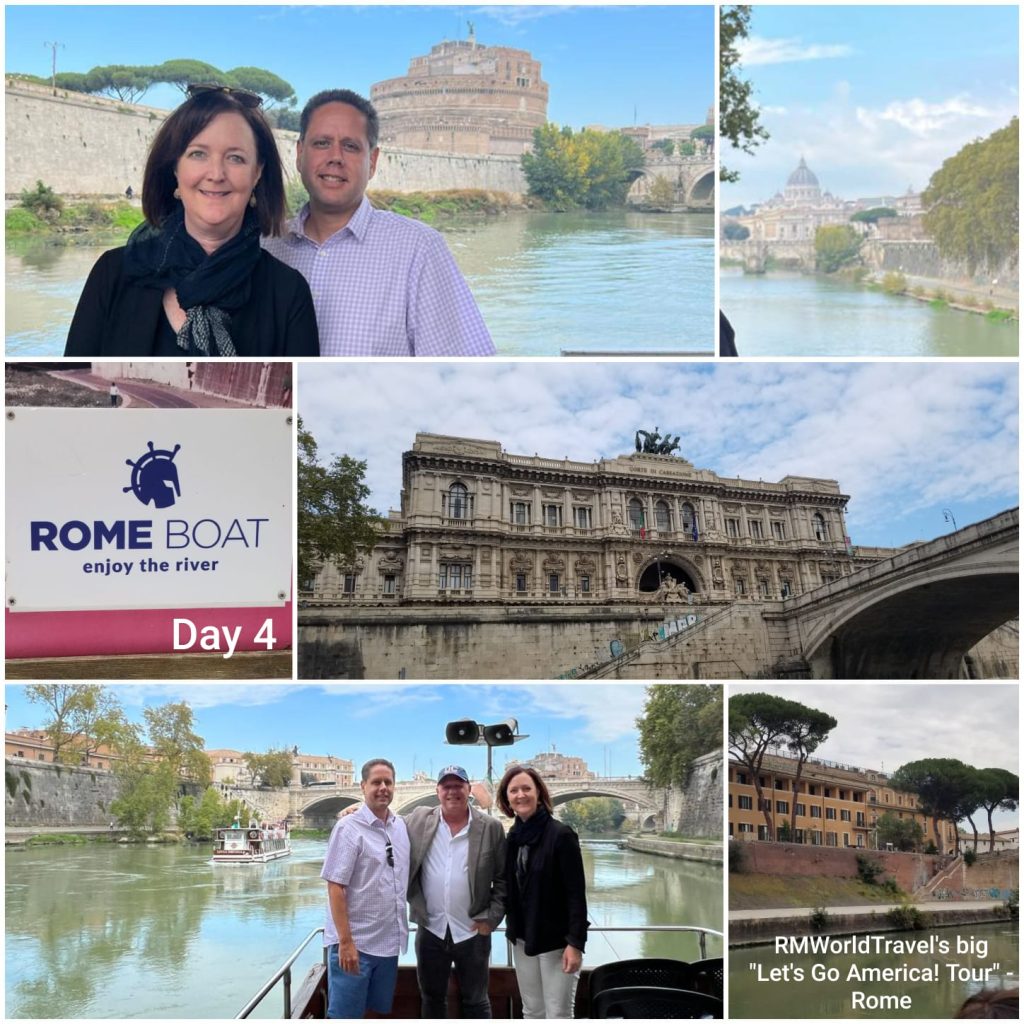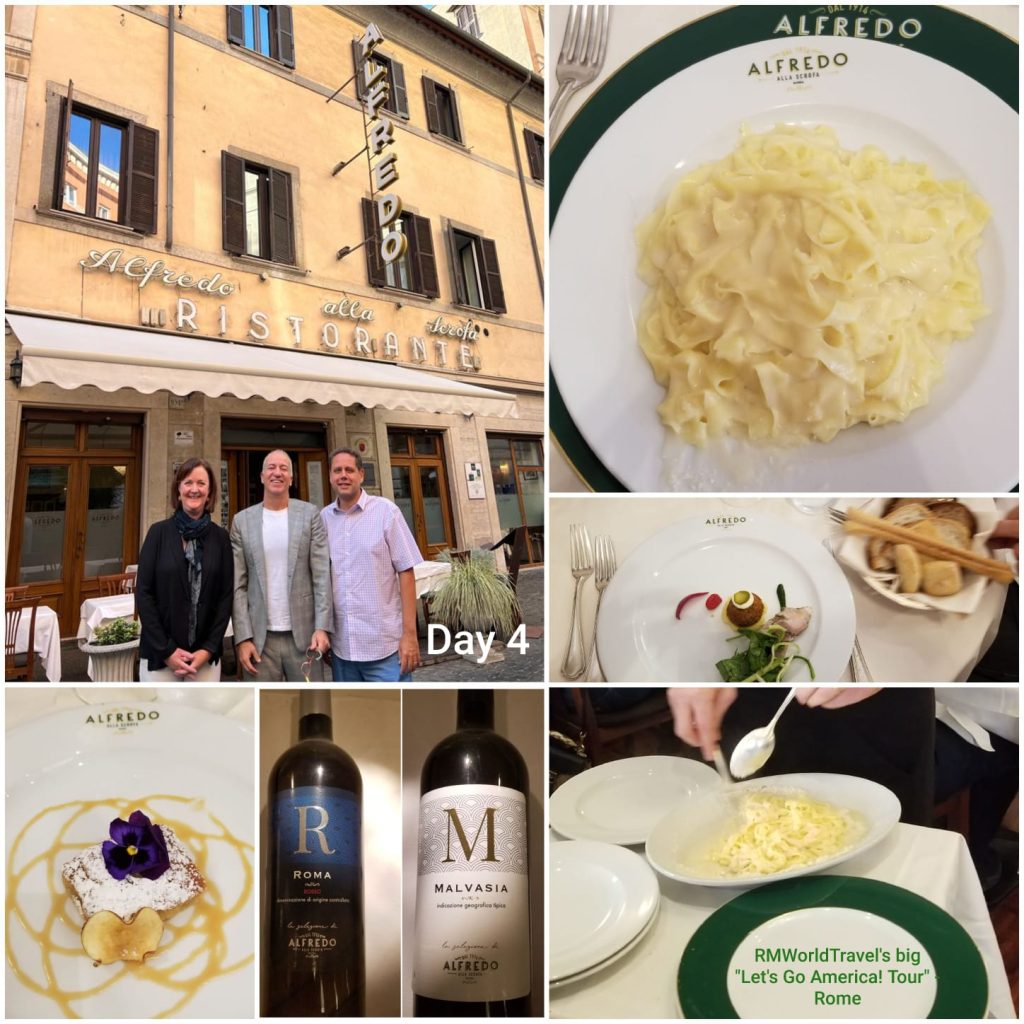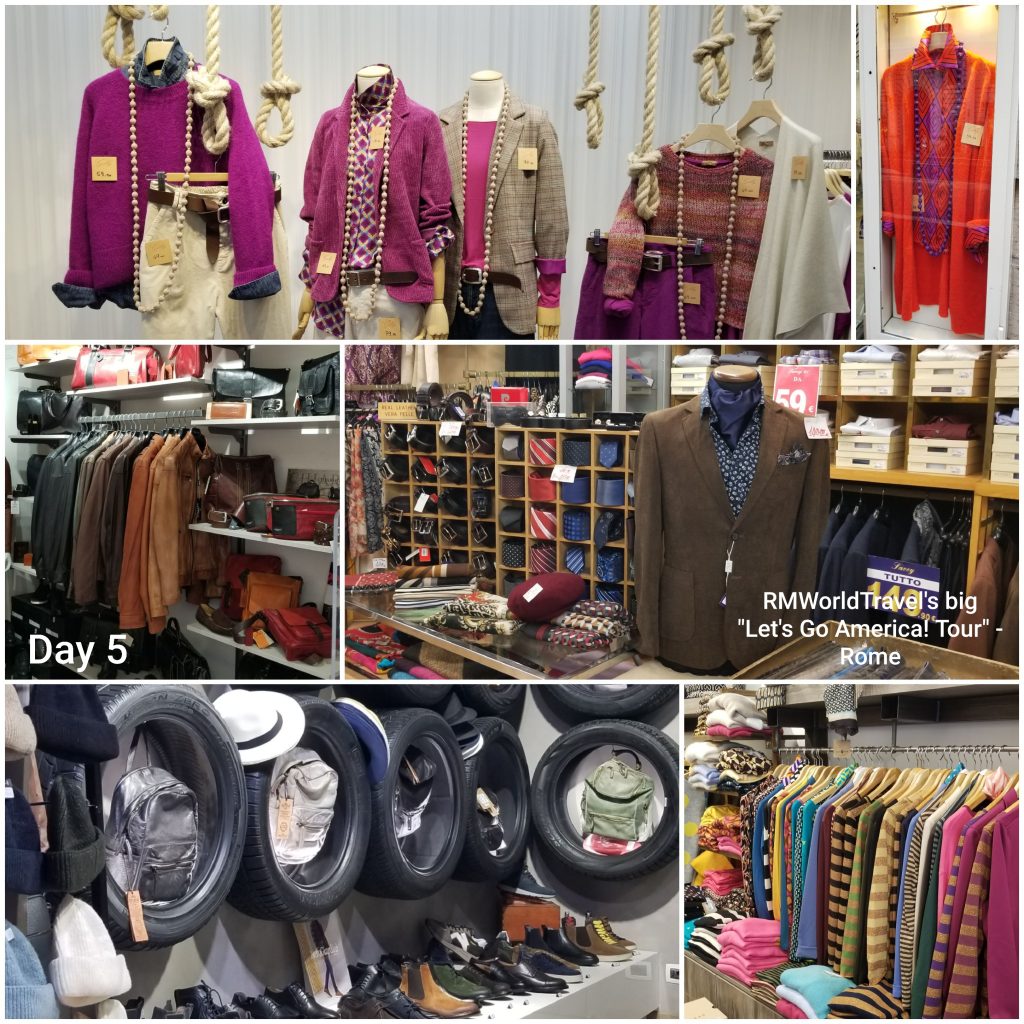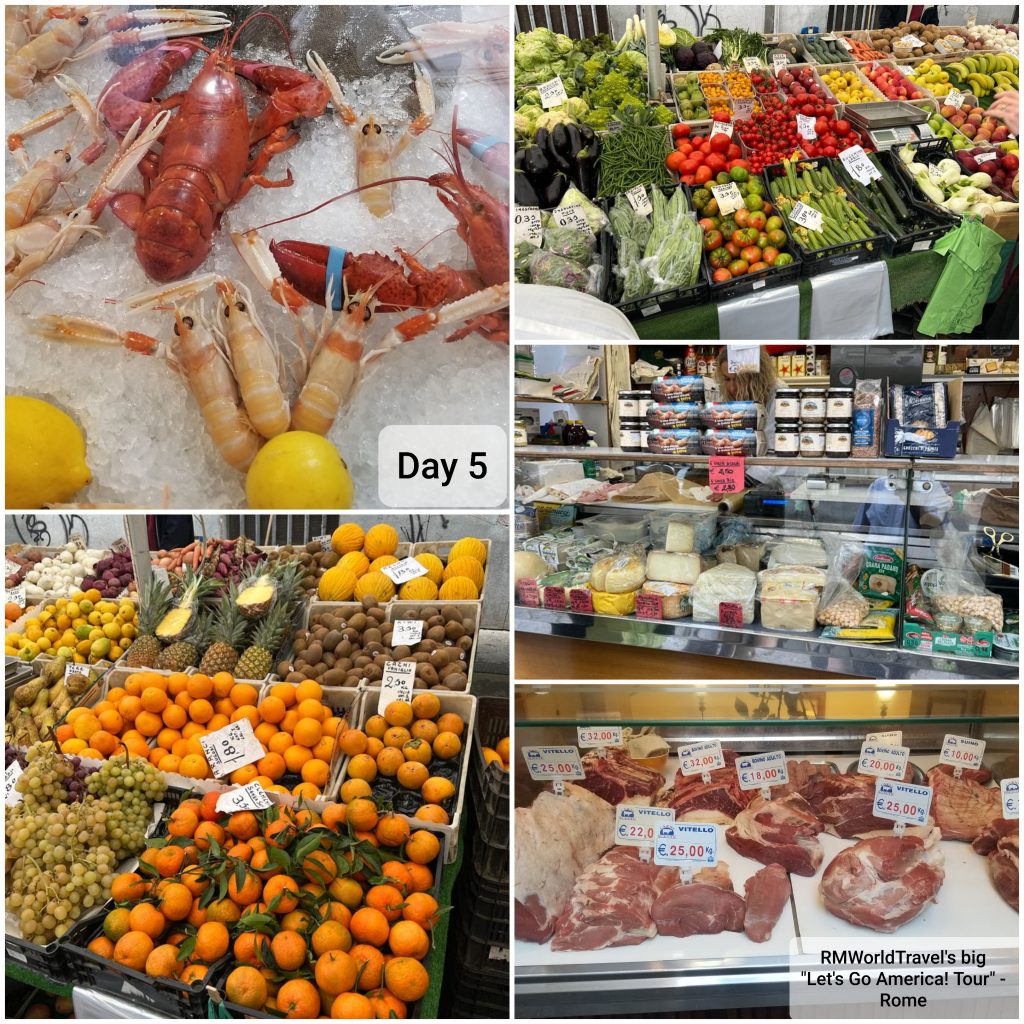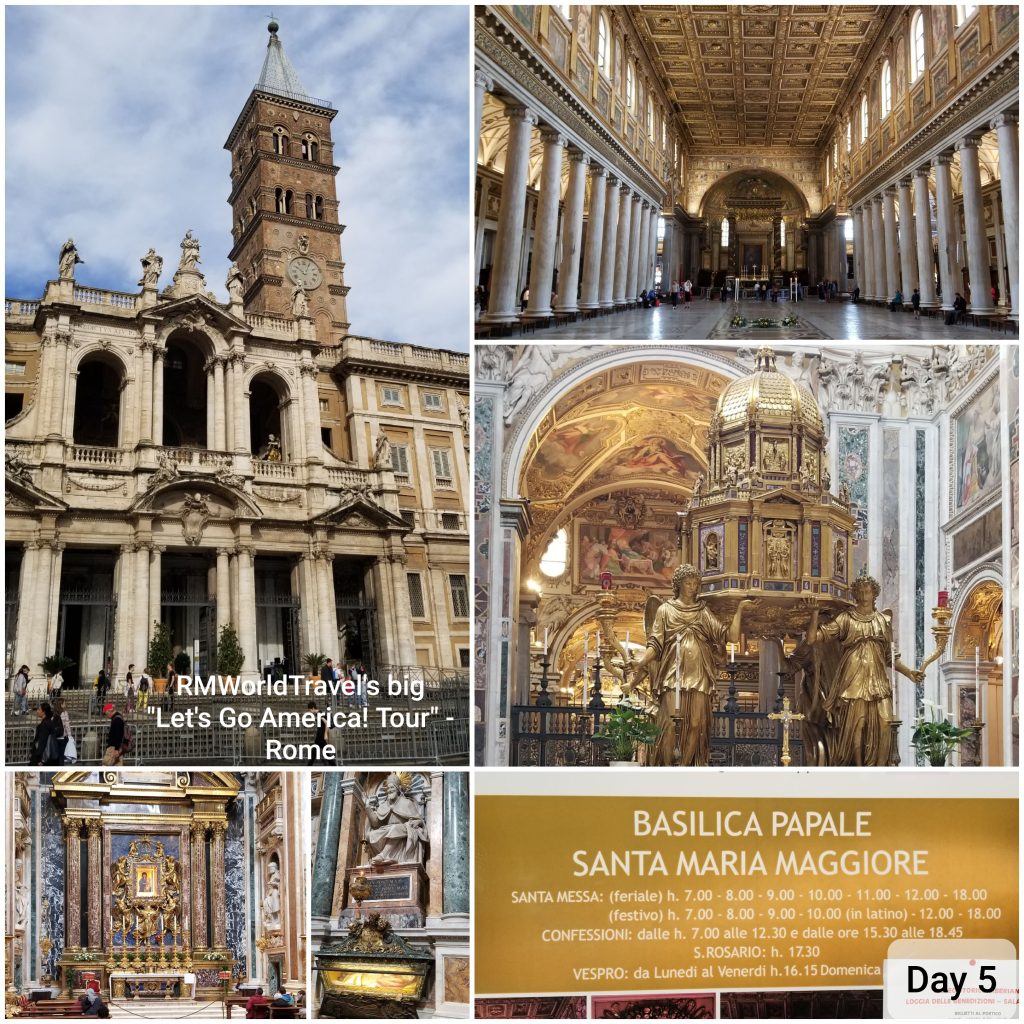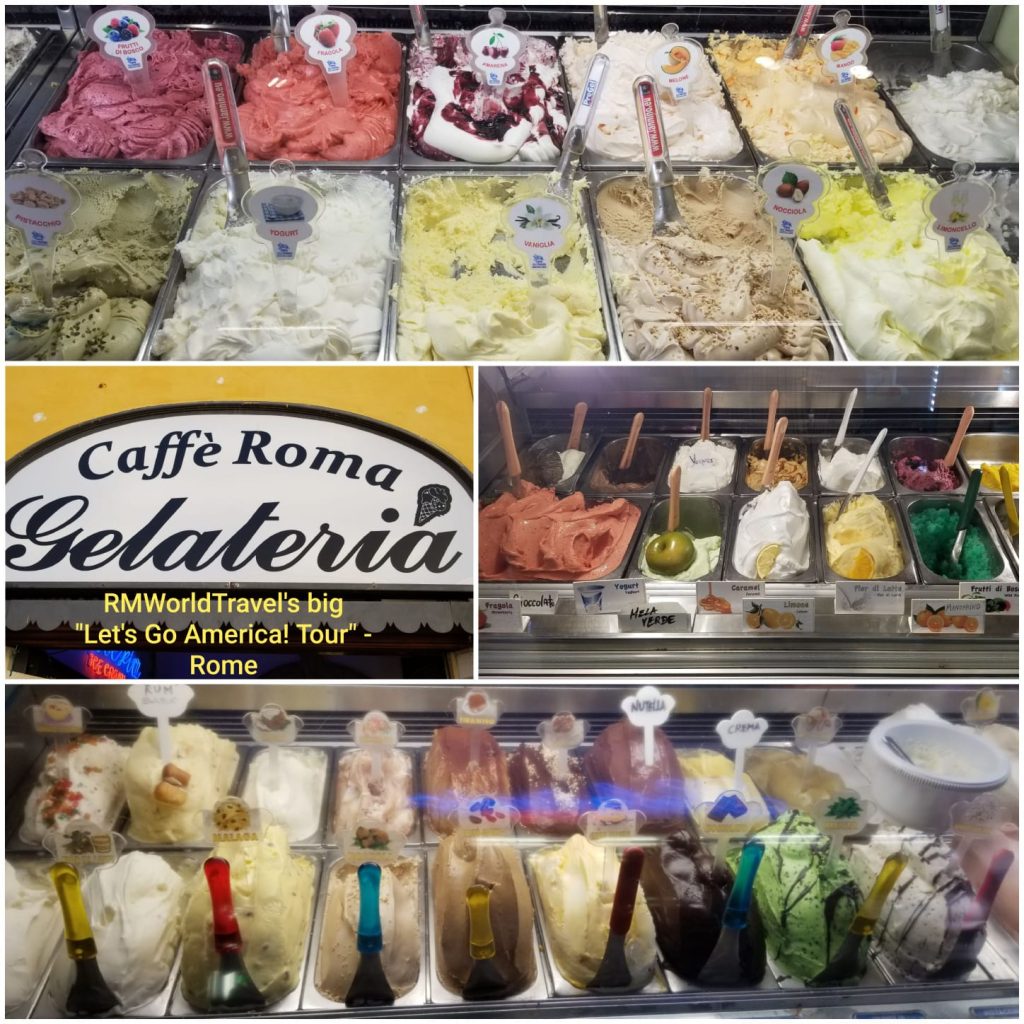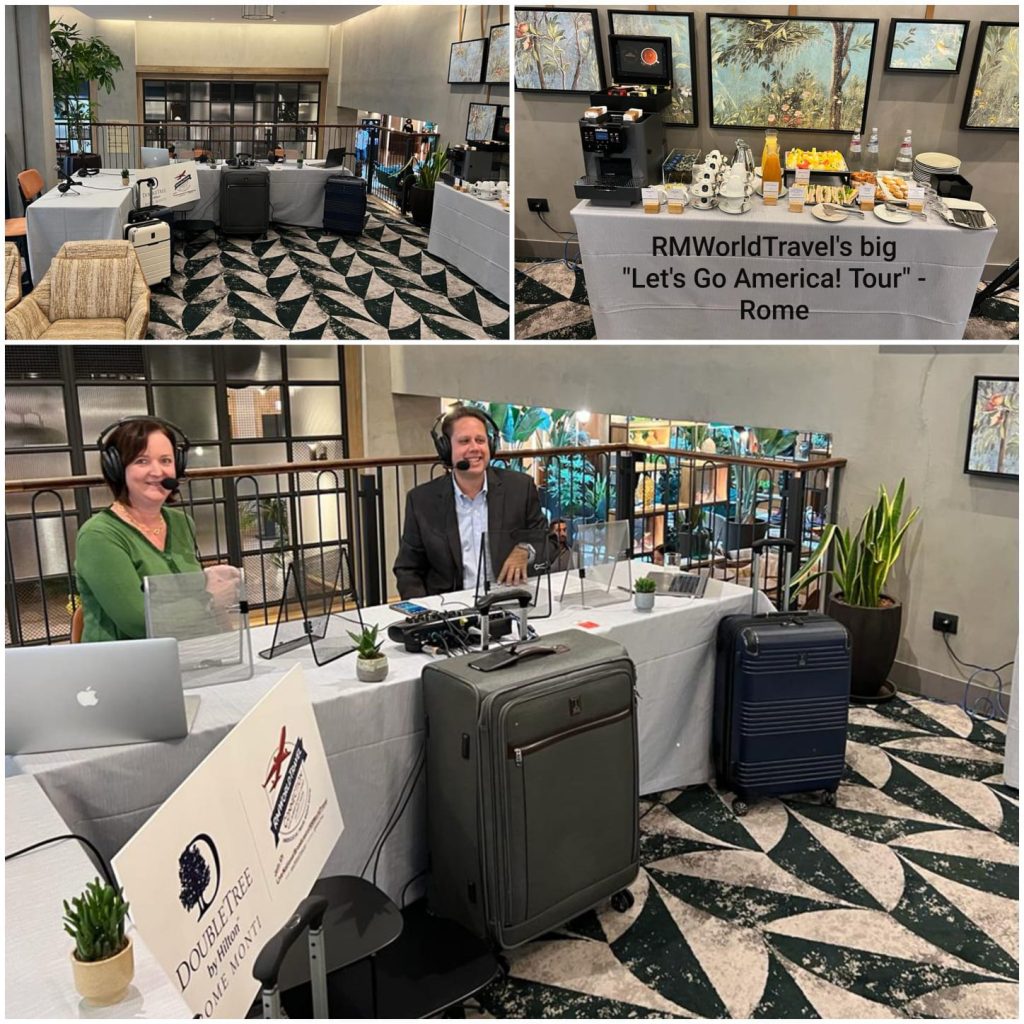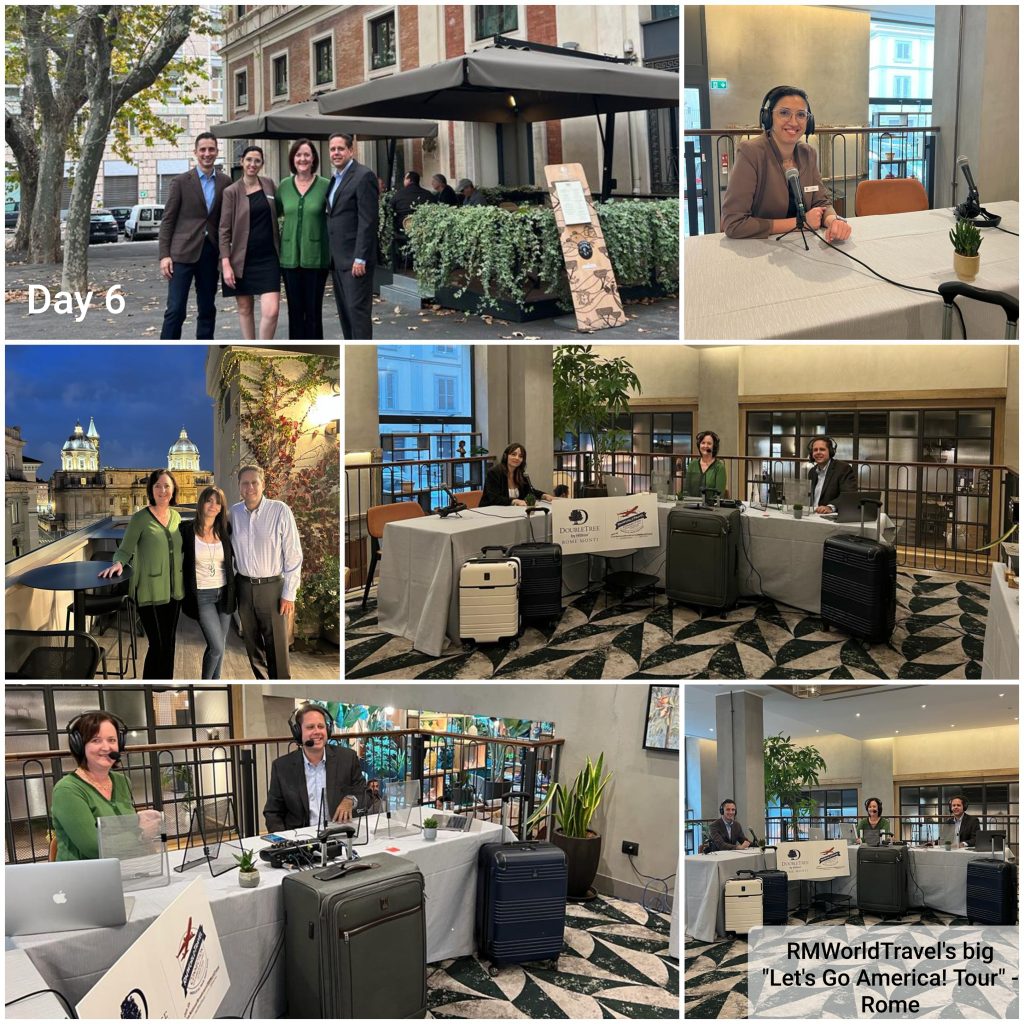 www.Hilton.com

For a full recap of our "Let's Go America! Tour" – Rome, including a summary of the 6-day daily itinerary, live remote broadcast, multiple photos, varied social media posts and a sampling of comments from show fans – CLICK THIS LINK to access the .pdf!
Since the outbreak of the pandemic, as America's #1 Travel Radio Show, we've chosen to focus our travels domestically to showcase numerous destinations nationwide.  We've now reached another phase as we once again also return to a mix of international travel as well.  There are many wonderful locations around the globe to visit, but as the saying goes "all roads lead to Rome" — so that's exactly where we decided to restart international travel and make our latest stop on RMWorldTravel's big "Let's Go America! Tour"…
Rome is a city we've enjoyed a dozen times or more, but it's also a place you never feel you're finished with as there is so much to enjoy, explore and experience!  During our busy 6-day itinerary we certainly revisited top spots like the Colosseum, Roman Forum, Pantheon, Trevi Fountain and Spanish Steps — but we also added new locales as well.  They included Ostia Antica — Rome's first colony, a river cruise on the Tiber, strolling Renaissance artist Caravaggio's neighborhood and more.
Besides all the history and architecture you'll encounter while in Rome, Italy's capital is the only Capital in the world that's home to another country within a country.  Religion plays a big part of daily life in Rome, and it was a national holiday the week of our visit for All Saints Day on November 1st.  Besides the Vatican with St. Peter's Basilica, Sistine Chapel and Museum that awaits visitors — we also visited countless Cathedrals, Basilicas and churches throughout our stay across the city.
Basilica Santa Maria Maggiore — one of the 4 papal basilicas in Rome and where the Pope prays before he travels — is located in the Monti District.  That's where we based ourselves, at an all-new boutique property adjacent to the Argentinian Embassy — the Rome Monti Hotel.  This hotel is aligned with Hilton via their DoubleTree brand and it's unlike any DoubleTree you'll find in America.  It's also where we broadcasted America's #1 Travel Radio Show from live on 5 November 2022.
During what we call the "Fastest 2 Hours in Travel" — we covered many of the places we visited during the week, we also talked food, shopping, art, culture, Italian cinema, gladiators, day tripping from Rome, how the city is rebounding from the pandemic, their new Prime Minister and so much more…
To hear the national radio broadcast of RMWorldTravel with Robert & Mary Carey and Rudy Maxa again — that ran across the USA on our network of 495+ weekly stations, simply click on the play arrows immediately below this text and enjoy!
Let's Go America!
_____________________

RMWT2245
Hour 1
— Topics & Guests on this hour of RMWorldTravel with Robert & Mary Carey and Rudy Maxa include:
Seg 1 – Robert & Mary and Rudy Show Open, Team Banter, "Let's Go America! Tour" – Rome talk and more
Seg 2 – Simone Menga, Hotel Manager of the all-new boutique Rome Monti Hotel, part of Hilton via DoubleTree discusses his property, current travel and more
Seg 3 – We travel outside Rome's city center to nearby Ostia Antica (Ancient Ostia) to learn about the importance of this historic area with its Director Alessandro D'Alessio
Seg 4 – Yuri Napoli explains how you can learn to be a Roman Gladiator when in Rome
Seg 5 – We tour Rome's historic Monti District with historian and local guide Martina Gatti of MyItalianGuide
Hour 2
— Topics & Guests on this hour of RMWorldTravel with Robert & Mary Carey and Rudy Maxa include:
Seg 1 – Robert & Mary and Rudy Show Open, plus we talk offerings at the Rome Monti Hotel and overall area with Events/Reservations Mgr Alessia Consiglio
Seg 2 – Show Friend and Rome native Germana Valentini joins us live on-set to discuss her city, Italy, and offers unique insights into travel to the country
Seg 3 – The birthplace of Fettuccine Alfredo is the restaurant in Rome, Alfredo Alla Scrofa, and we experience the famous dish with its owner Mario Mozzetti
Seg 4 – Italy has had a major impact on Cinema around the world, and Chapman University's Federico Pacchioni provides some thoughts and examples
Seg 5 – Experiencing Rome from a Tiber River cruise offers a very different perspective of the city, so that's what we do with Sculptor/Artist Dante Mortet