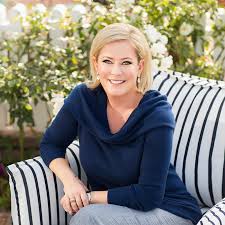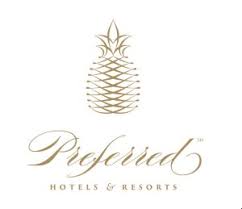 Lindsey Ueberroth, Chief Executive Officer
Preferred Hotels & Resorts
www.PreferredHotels.com
It was 52 years ago, in 1968, that Preferred Hotels & Resorts was created, and 16 years ago in 2004 the Ueberroth Family took control of the company and has moved to lead it to substantial growth and expansion.  Today, Preferred Hotels & Resorts is the world's largest independent hotel brand, representing more than 750 distinctive hotels, resorts, residences, and unique hotel groups across 85 countries.  Every property within their portfolio must maintain the high quality standards and service levels required by the Preferred Hotels & Resorts Integrated Quality Assurance Program.  Through its five global collections — Legend, L.V.X., Lifestyle, Connect, and Preferred Residences — and new brand Beyond Green — and their popular iPrefer Loyalty Program, this is a hospitality company that connects discerning travelers with a luxury experience to satisfy their lifestyle and business needs.
As we kicked-off our live 2021 broadcast year on 9 January 2021, after just announcing 23 new stations joining our national network — propelling us to over 460+ weekly affiliates airing America's #1 Travel Radio Show, we reconnected with Show Friend and CEO of Preferred Hotels & Resorts — Lindsey Ueberroth on the show hotline.  Lindsey is always honest, her passions for travel, her company and their properties always evident and the conversation is always engaging.  During this most recent discussion she shared some of her thoughts on navigating the challenges of 2020 with the travel and hospitality industry — while looking ahead to 2021, we talked about their new brand — Beyond Green, as well as a number of new properties they'll be opening in the year ahead and more.  To hear the full interview that aired nationwide via RMWorldTravel, simply click the play arrow below …
During our 11 July 2020 live broadcast of America's #1 Travel Radio Show, Preferred Hotel & Resorts CEO Lindsey Ueberroth returned to the program to discuss an array of topics including — the status of operations at their various properties around the globe, the new partnership with Bureau Veritas to safeguard guests and ensure top hygiene/sanitization protocols, their Loving Local initiatives, current travel demand and expectations for the remainder of 2020, enhancements to their popular I Prefer program to benefit members during the Coronavirus whether traveling or not — and more during the candid and relaxed conversation.  You can hear the full interview that aired across the USA on our now 420+ RMWorldTravel with Robert & Mary Carey network affiliates, by clicking on the play arrow immediately below this text …
As we embark on a new alliance with Preferred Hotels & Resorts as our exclusive luxury hotel/resorts show partner, during our live broadcast of RMWorldTravel with Robert & Mary Carey and Rudy Maxa on 7 March 2020, their CEO Lindsey Ueberroth joined us for our exclusive "Chief Travel Leader" episode to share some of the company's history, current operations and growth and expectations for 2020 and beyond.   To hear the full conversation that aired across the 410+ affiliates nationwide airing America's #1 Travel Radio Show, simply click the play arrow below …