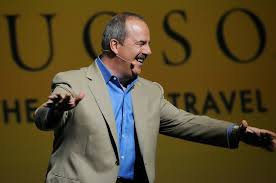 Matthew D. Upchurch, Chairman & Chief Executive Officer
Virtuoso
www.Virtuoso.com
A clear leader in luxury and experiential travel, Virtuoso is an industry pioneer, visionary and innovator.  Today the company represents the best in travel, with a portfolio of nearly 1,700 preferred partners – top hotels, cruise lines, tour operators, and more via its nearly 18,000 advisors worldwide.
For our live national broadcast on 31 March 2018, and the latest episode of our exclusive "Chief Travel Leader" series, their Chairman & CEO Matthew Upchurch joined us, sharing his passions for  travel, thoughts on the industry, travel trends, things he believes travelers want most and more.
To hear our engaging conversation, access it here ….