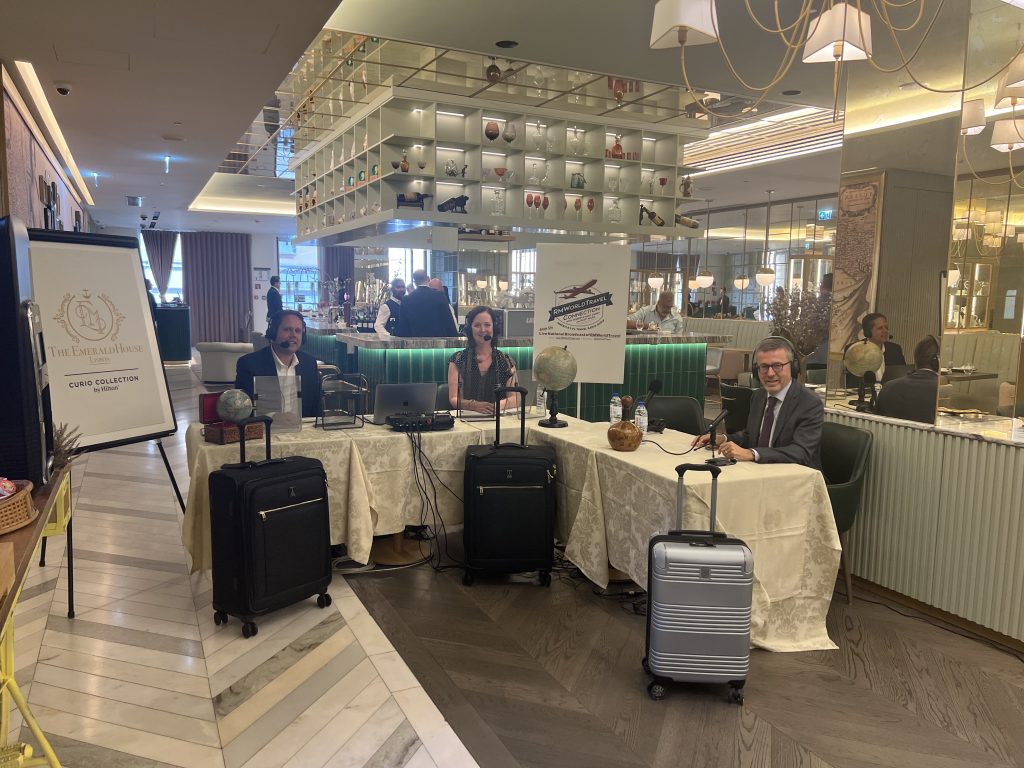 Carlos Moedas, Mayor of Lisbon
Lisbon, Portugal
www.lisboa.pt/municipio/presidente
Lisbon was the focus for Week 1 of our two weeks of travels to Portugal in July 2023, as we experienced this history filled city for the big "Let's Go America! Tour" – Lisbon.
We visited and experienced much that the city offers, and during our live broadcast of America's #1 Travel Radio Show on 22 July 2023 from The Emerald House Lisbon – Curio, we were  joined live on-set by the Mayor of Lisbon, Carlos Manuel Félix Moedas.  A Harvard educated Portuguese civil engineer, economist and politician of the Social Democratic Party, Mayor Moedas was elected to office in October 2021 and has been making in-roads with new policies and programs.
To hear the full interview that aired across the USA via our national network of now 525+ weekly affiliates, who broadcast RMWorldTravel with Robert & Mary Carey and Rudy Maxa, simply click on the play arrow immediately following this text …