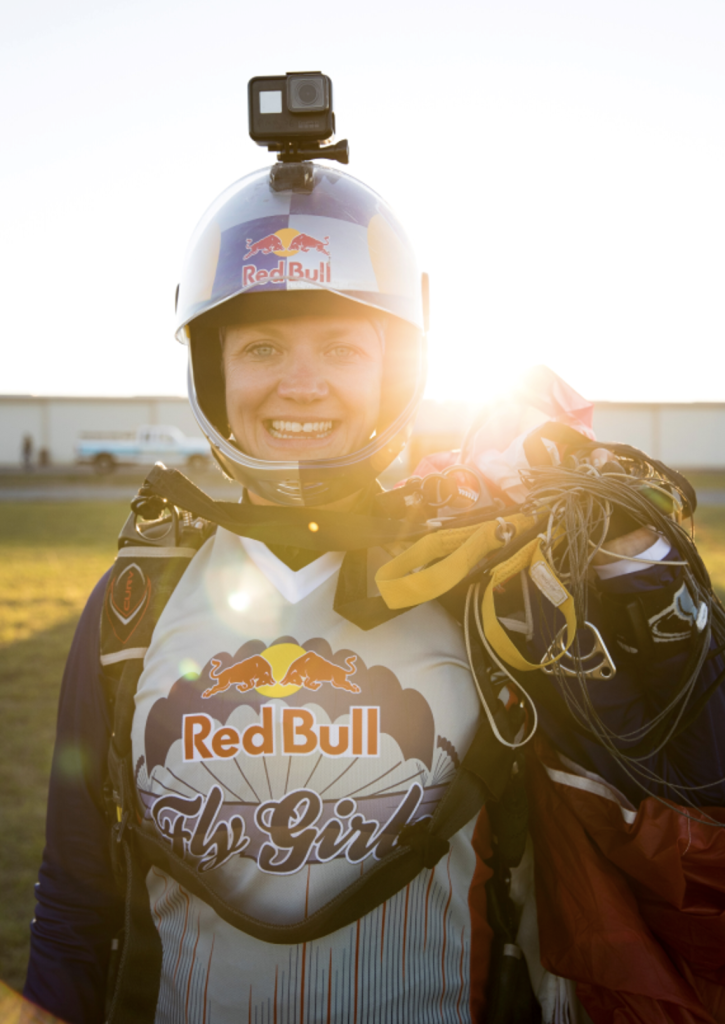 Amy Chmelecki / Travel Adventurer, Professional Skydiver, World Record Holder
www.RedBullAirForce.com
For as long as she can remember, Amy Chmelecki has always wanted to jump from airplanes and be a skydiver.  She made her first jump when she was 18 and since that time she's gone on to make over 20,000 additional jumps!
Besides this being her passion, Amy is also a trailblazer as she's the first woman to join the Red Bull Air Force — and is the only woman on the team.  Together with her 7 other colleagues they perform regularly at air shows across the globe and other Red Bull events.  You might even catch them jumping during an NFL game or NASCAR race — and these travels to different locations only add to her record-breaking career.
During the live national broadcast of America's #1 Travel Radio Show on 15 April 2023 for our latest "Personal Connection" segment, while Amy was over in France, she joined us via the show hotline to discuss her skydiving passions, Project 19, her travels and favorite places to jump, plus she offered encouragement to others with similar ambitions and more.  To hear the full interview that aired across our now 510+ weekly affiliates airing RMWorldTravel with Robert & Mary Carey and Rudy Maxa, simply click on the play arrow below this text…