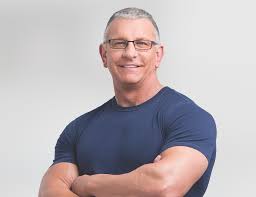 Chef Robert Irvine
www.ChefIrvine.com
We believe that food and travel are intimately connected, as often some of our best travel moments include memorable food experiences.  As we all continue to work our way back from the pandemic period and are again traveling more and more, the opportunity to enjoy a mix of food and travel is back on the front burner.  During the height of the Coronavirus spread, as travel was curtailed, we decided to create a new show segment called "Travel The World From Your Own Kitchen" and now it has evolved into a recurring segment that we like to feature around holiday weekends.
During our live broadcast of America's #1 Travel Radio Show on 21 May 2022, as the nation gets ready for the Memorial Day Holiday Weekend and "Unofficial Start of Summer," we invited celebrity Chef Robert Irvine back to the show to get an update on his own businesses that were impacted by the pandemic, discuss his deep commitment to helping U.S. Military families, and of course talk food with a few recipes he suggests enjoying this Memorial Day.
To hear our exclusive conversation with Chef Robert, that aired across our 480+ weekly radio affiliates nationwide broadcasting RMWorldTravel with Robert & Mary Carey and Rudy Maxa, and enjoy the two recipes he shared with us, simply click the play arrow below to access the now archived audio from our live broadcast …
Here's the full recipe for Chef Robert Irvine's Cowboy Ribeye and Tomato Salad …
Garlic & Jalapeno Cowboy Ribeye
SERVES 4
}  YOU'LL NEED
¼ cup olive oil
¼ cup balsamic vinegar
2 tbsp mustard
Salt and pepper
24 oz cowboy-cut ribeye steak
2 jalapeno peppers, halved vertically
2 heads of garlic, halved horizontally
2 sprigs basil
}  MAKE IT
1.  Make a marinade using the olive oil, balsamic vinegar, mustard, and salt and pepper. Whisk together.
2.  Place steak directly in the marinade. Cover in plastic wrap. Refrigerate for 2–6 hours.
3.  Pan sear or grill the steak for about 4 minutes on each side, or until internal temperature reaches 135 degrees.
4.  Grill peppers and garlic until golden brown and softened.
5.  Garnish with basil.
6.  Slice at an angle and serve with roasted peppers and garlic. The garlic should be soft enough to spread like butter.
Chef's Tip: Balsamic vinegar, which is a vinegar aged from grape must – freshly crushed grape juice including skins and stems – is a digestive aid, and helps bread down proteins. When using it in a marinade as is done here, it has the effect of lightly tenderizing the meat. Thus, the longer you allow the meat to marinate, the better the results.

Tomato Salad
SERVES 12
}  YOU'LL NEED
3 lbs ripe tomatoes
1 tbsp grapeseed oil
1 tbsp balsamic vinegar
4 lb low-fat buffalo mozzarella
1 bunch basil, ripped
}  MAKE IT
1.  Cut tomatoes in quarters.
2.  Place tomatoes in a mixing bowl and dress with grapeseed oil, balsamic vinegar, and sea salt and mix.
3.  Cut or rip mozzarella into small pieces and incorporate to salad.
4.  Finish with torn basil on top.
Chef's Tip: You can use regular fresh mozzarella made from cow's milk, but buffalo mozzarella offers a richer, creamier consistency and flavor. The low-fat variety, as used in this recipe, is also very high in protein. You can opt for the whole milk variety, but be aware that it will pack a lot more fat.
_________________________________________________________
On the 18 April 2020 live broadcast of RMWorldTravel with Robert & Mary Carey and Rudy Maxa, we debuted this segment with Chef Robert Irvine.  Known globally from his popular Food Network TV Show — Restaurant: Impossible, Robert is a top chef, passionate about fitness, and is respected for his philanthropy and support of our veterans, and regular travels with the USO.
As the Coronavirus Pandemic continued to unfold, we discussed its impact on the travel, hospitality and restaurant industries, necessary changes required for the future, and also asked Robert to share a simple/easy recipe for all fans of America's #1 Travel Radio Show to prepare and enjoy at home — and "Travel The World From Your Own Kitchen."
To hear the exclusive full conversation that aired across our 415+ radio affiliates nationwide, click the play arrow below to access the now archived audio that was broadcast live via our national network …
And here's the full recipe that Chef Robert Irvine shared for Cacio E Pepe, that was previously aired on Restaurant: Impossible …
YOU'LL NEED
1 lb Bucatini pasta
3 tbsp butter
1 tsp fresh ground black pepper
¾ cup Parmesan cheese
1/3 cup grated pecorino cheese
1 tsp chives
MAKE IT
1).  Bring 4 quarts of lightly salted water to a boil.
2).  Cook pasta, stirring occasionally. Strain just before Al dente strain (about 6 minutes), and reserve ¾ of cup of the pasta water.
3).  Melt 2 tbsp of butter in a large sauté pan. Toast pepper lightly.
4).  Add pasta and pasta water to the sauté pan and bring to a boil.
5).  Add remaining tbsp of butter, Parmesan cheese, and pecorino cheese, and incorporate.
6).  Serve and garnish with sliced chives.
ENJOY!