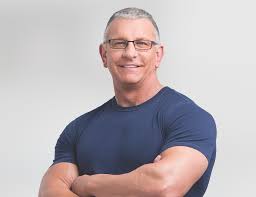 Chef Robert Irvine
www.ChefIrvine.com
Food and travel are intimately connected, as often some of our best travel moments include a memorable food experience.  As our society continues to navigate through the "upside down world" and our collective travels have been curtailed, we decided to create a new show segment called "Travel The World From Your Own Kitchen."
On the 18 April 2020 live broadcast of RMWorldTravel with Robert & Mary Carey and Rudy Maxa, we debuted this segment with Chef Robert Irvine.  Known globally from his popular Food Network TV Show — Restaurant: Impossible, Robert is a top chef, passionate about fitness, and is respected for his philanthropy and support of our veterans, and regular travels with the USO.
As the Coronavirus Pandemic continues, we discussed its impact on the travel, hospitality and restaurant industries, necessary changes required for the future, and also asked Robert to share a simple/easy recipe for all fans of America's #1 Travel Radio Show to prepare and enjoy at home — and "Travel The World From Your Own Kitchen."
To hear the exclusive full conversation that aired across our 415+ radio affiliates nationwide, simply click the play arrow below to access the now archived audio our live broadcast that aired on our national network …
And here's the full recipe that Chef Robert Irvine shared for Cacio E Pepe, that was previously aired on Restaurant: Impossible …
YOU'LL NEED
1 lb Bucatini pasta
3 tbsp butter
1 tsp fresh ground black pepper
¾ cup Parmesan cheese
1/3 cup grated pecorino cheese
1 tsp chives
MAKE IT
1).  Bring 4 quarts of lightly salted water to a boil.
2).  Cook pasta, stirring occasionally. Strain just before Al dente strain (about 6 minutes), and reserve ¾ of cup of the pasta water.
3).  Melt 2 tbsp of butter in a large sauté pan. Toast pepper lightly.
4).  Add pasta and pasta water to the sauté pan and bring to a boil.
5).  Add remaining tbsp of butter, Parmesan cheese, and pecorino cheese, and incorporate.
6).  Serve and garnish with sliced chives.
ENJOY!