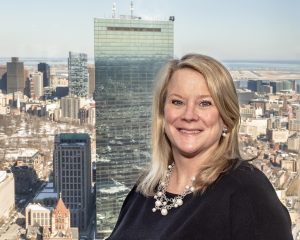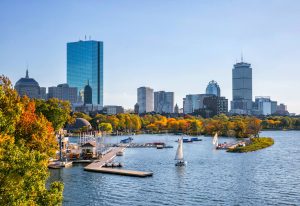 Martha Sheridan, CEO
Greater Boston CVB
www.BostonUSA.com
Robert & Mary began this popular segment of the show back in April 2017, and they've since  covered so many terrific areas around America that they've personally visited over the past 4 1/2 years, and feel are worthy of your travel dollars.  But the featured guest during the "Destination Spotlight" has never been a repeat guest until now…  And that's because Martha Sheridan moved from her CEO role @ GoProvidence to take on the CEO position with the Greater Boston Convention & Visitors Bureau.  It was nice to reconnect with Martha, who is equally as passionate about Boston as she was about Providence.
Boston is a fun city steeped in history, but its many colleges and tech companies keep it modern and vibrant.  Whether it's taking in the Freedom Trail, enjoying its terrific dining scene or fresh catch of the day, getting out to some of the historic/quaint nearby towns and communities, enjoying time on the water, or finding time to experience the fall foliage in the mountains — if you can't find something to do in Boston then you probably not looking.  And for all of you corporate travel planners — Boston has a top-notch convention center and is well-suited to host business gathering of all sizes.
During our live broadcast of RMWorldTravel with Robert & Mary Carey and Rudy Maxa on 6 November 2021, when we reconnected with Martha Sheridan, the focus was on the Capital City in our 6th State, that was admitted to the Union back in 1788 — and you can now hear the full interview about this destination by simply clicking-on the play arrow below this text to access the archived conversation that ran across our national network of 480+ weekly affiliates …