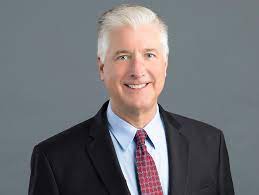 Hal McEvoy, Chief Executive Officer
International Association of Amusement Parks and Attractions (IAAPA)
www.IAAPA.org
With a mission to expanding the thrills of the attractions industry, founded back in 1918, the International Association of Amusement Parks and Attractions (or IAAPA) represents an array of leading industry attractions and individual members from more than 100 countries.  Their members include professionals from amusement parks, theme parks, attractions, water parks, resorts, family entertainment centers, zoos, aquariums, science centers, museums, cruise lines, manufacturers, and suppliers.
In many ways the pandemic has been harsh to the amusement park and attraction sector of travel, and current labor shortages, escalating fuel prices, inflation and supply-chain challenges are adding additional complications to everyday operations.  But the industry is rebounding and with the summer travel season here, we wanted to get an update on present day happenings, developing trends, industry news and exceptions — so we invited IAAPA's CEO Hal McEvoy to join us during our live 4 June 2022 broadcast of RMWorldTravel with Robert & Mary Carey and Rudy Maxa.
To hear our conversation with Hal that aired across the 485 weekly affiliates nationwide broadcasting America's #1 Travael Radio Show, simply click the play arrow below this text …