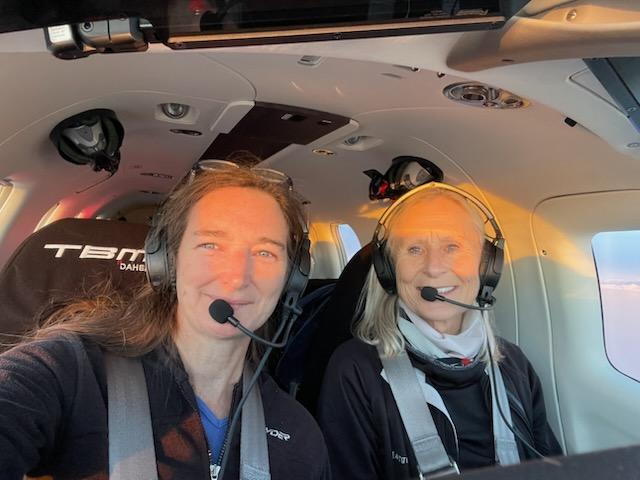 Julie Boatman, Editor-in-Chief
Flying Magazine
www.FlyingMag.com
Whether it's a commercial pilot, a military pilot, a light aircraft pilot or even a glider pilot — getting an opportunity to fly a brand new airplane is special.  And to deliver the plane from the manufacturer to the dealer/customer is a rare feat.
For Julie Boatman, she's a passionate and experienced pilot with an occupation in flying that opens some one-of-a-kind opportunities.  During our live broadcast of America's #1 Travel Radio Show on 5 August 2023, we decided to check-in with Julie and hear first-hand about her experiences delivering the single engine turbo prop, Daher TMB 940, from France to Connecticut as its co-pilot.
How'd the trip go?  How did they travel?  What was her impressions of the aircraft?  To hear the "Personal Connection" segment that aired across the USA via our now 525+ weekly stations broadcasting RMWorldTravel with Robert & Mary Carey and Rudy Maxa, simply click on the play arrow immediately following this text…