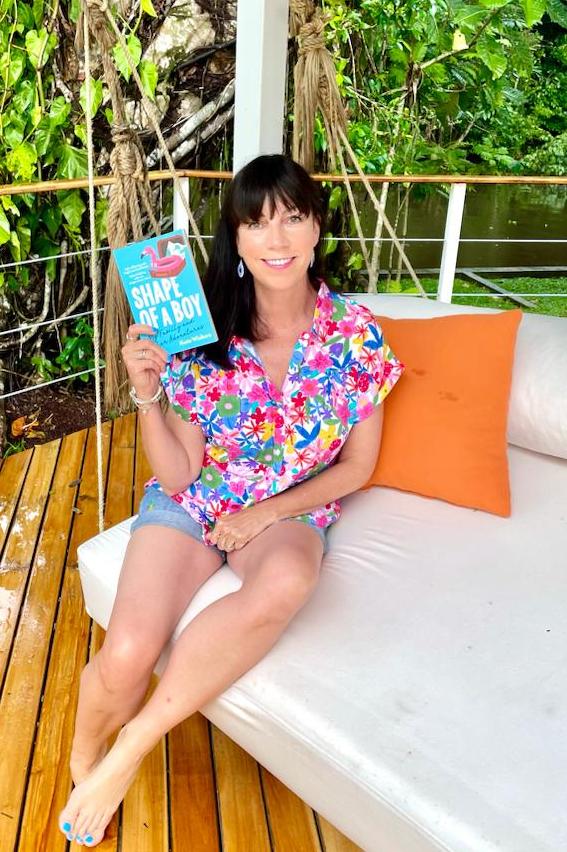 Kate Wickers, Travel Journalist/Writer
www.KateWickers.com
Travel can be such a differentiator, and for Kate Wickers she's been intent on helping her 3 sons understand that first-hand.  As a travel journalist and writer, she's regularly on the move for her career and rather than leave the kids at home with her husband, other family or even a sitter — she's opted to consistently take them with her.
Traveling with one child can sometimes be daunting, but 3 certainly makes it all the more challenging.  It's also a way to have unexpected fun when the need to move to Plan B, C or D arises!  And the connections that are made when traveling as a family can often be very special.
Kate never had a formal mission to write a book about her travels with her sons and husband, but then the pandemic created extended downtime so she began to gather her thoughts … the results became "Shape of a Boy" that shares her family and other adventures.
During our live broadcast of America's #1 Travel Radio Show on 4 November 2023, we connected with Kate to hear first-hand about her thoughts that she and her husband have experienced traveling with her sons.  To hear the "Personal Connection" segment that aired across the USA via our now 535 weekly stations broadcasting RMWorldTravel with Robert & Mary Carey and Rudy Maxa, simply click on the play arrow immediately following this text…