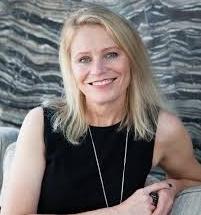 Kristie Goshow, Chief Marketing Officer
Preferred Hotels & Resorts
www.PreferredHotels.com
As the world's largest independent hotel brand, the Preferred Hotels & Resorts collection of properties includes approximately 700 distinctive hotels, resorts, residences, and unique hotel groups across about 85 countries.  They also offer a popular rewards program I Prefer that provides excellent value to travelers.  For our live broadcast on Saturday, 8 September 2018, we invited their Chief Marketing Officer, Kristie Goshow, to join us and share details on what makes Preferred Hotels & Resorts special and different from the competition, and how the family ownership impacts their operations.  We also discussed their strong executive management team that features many women, and the influences in Kristie's career that have helped shaped her successes today at Preferred.
To hear the conversation, access it here ….