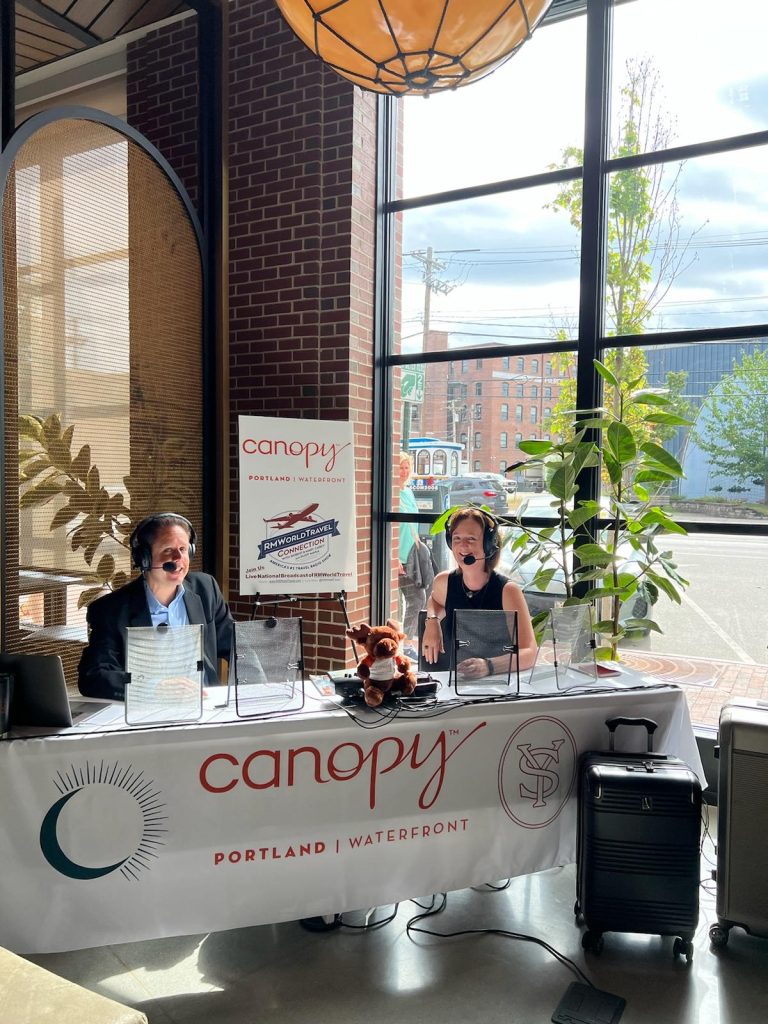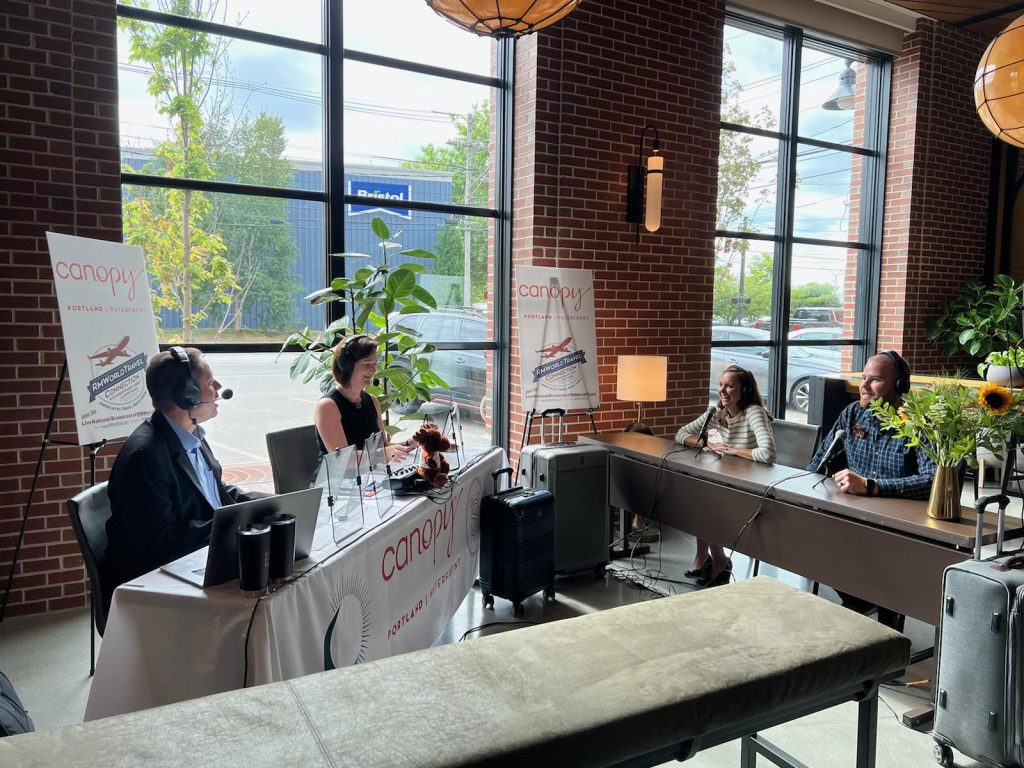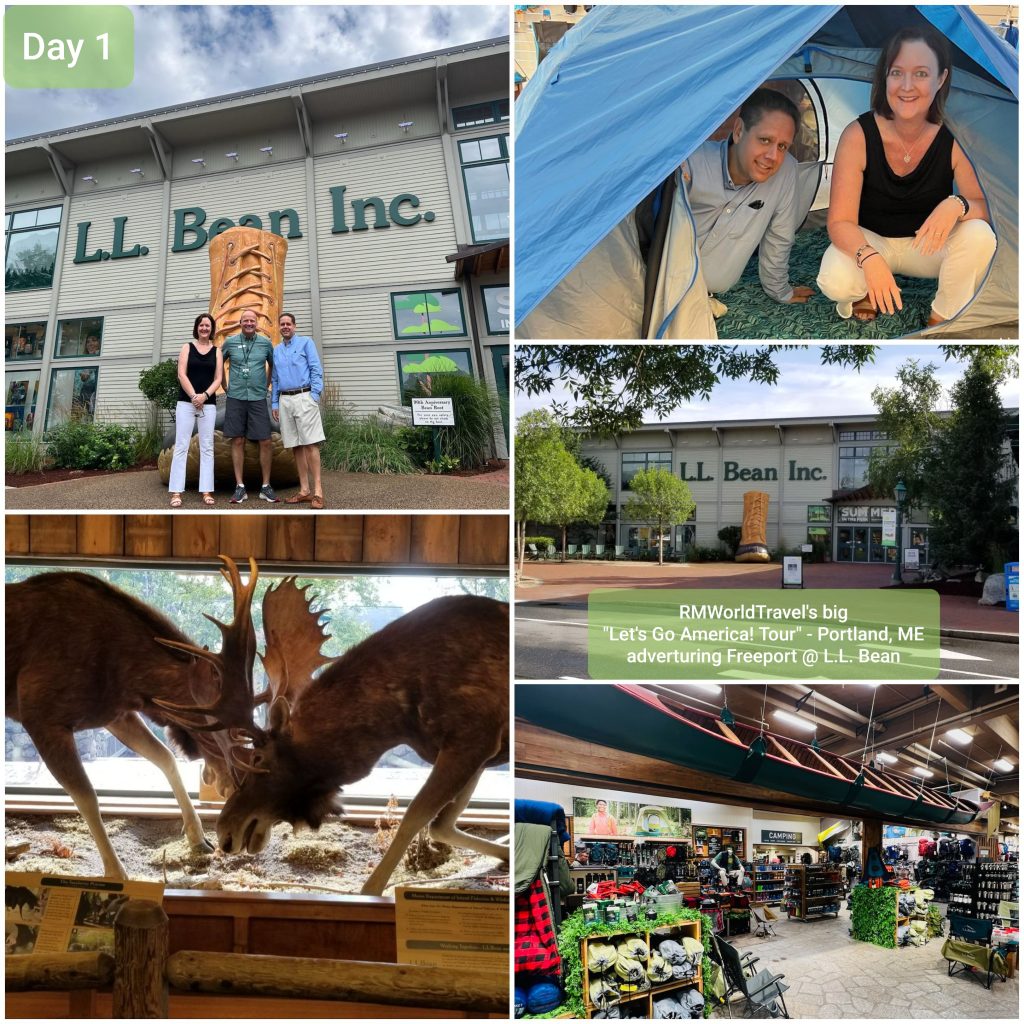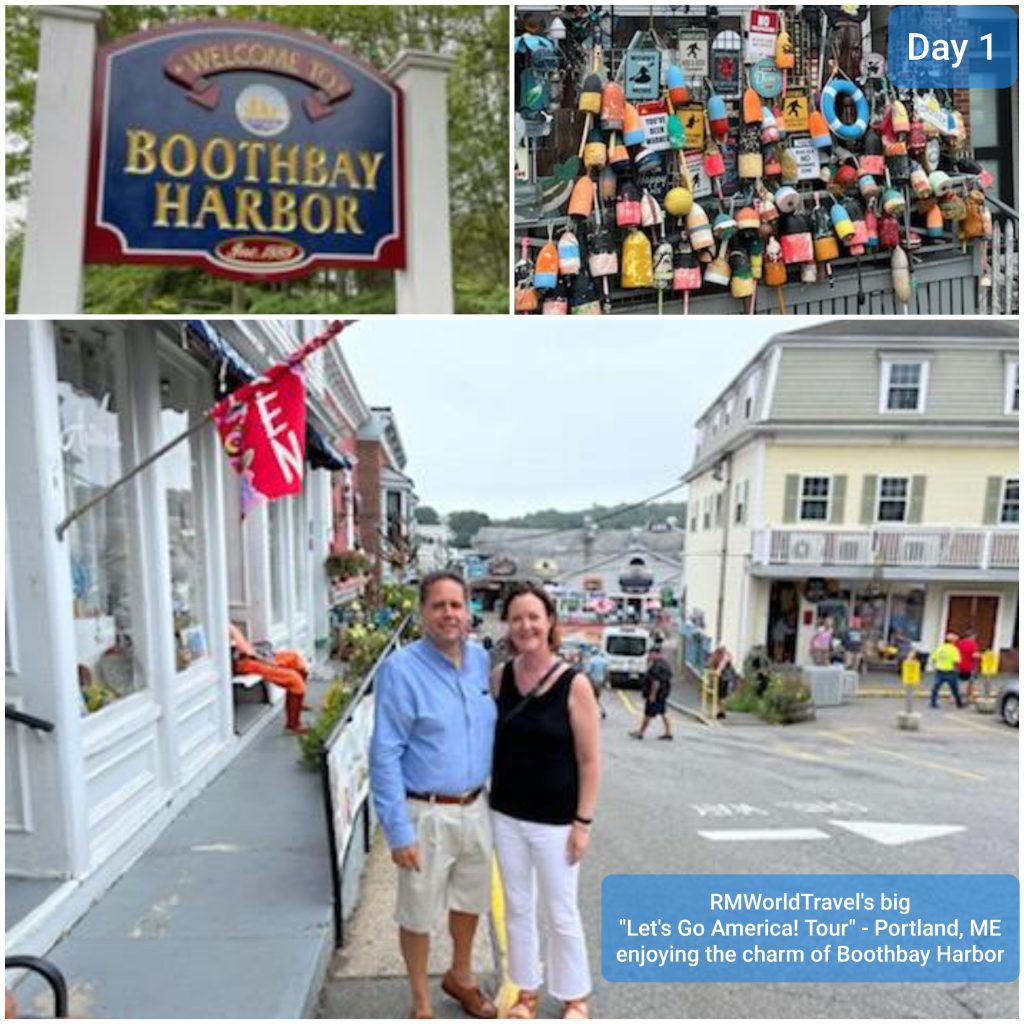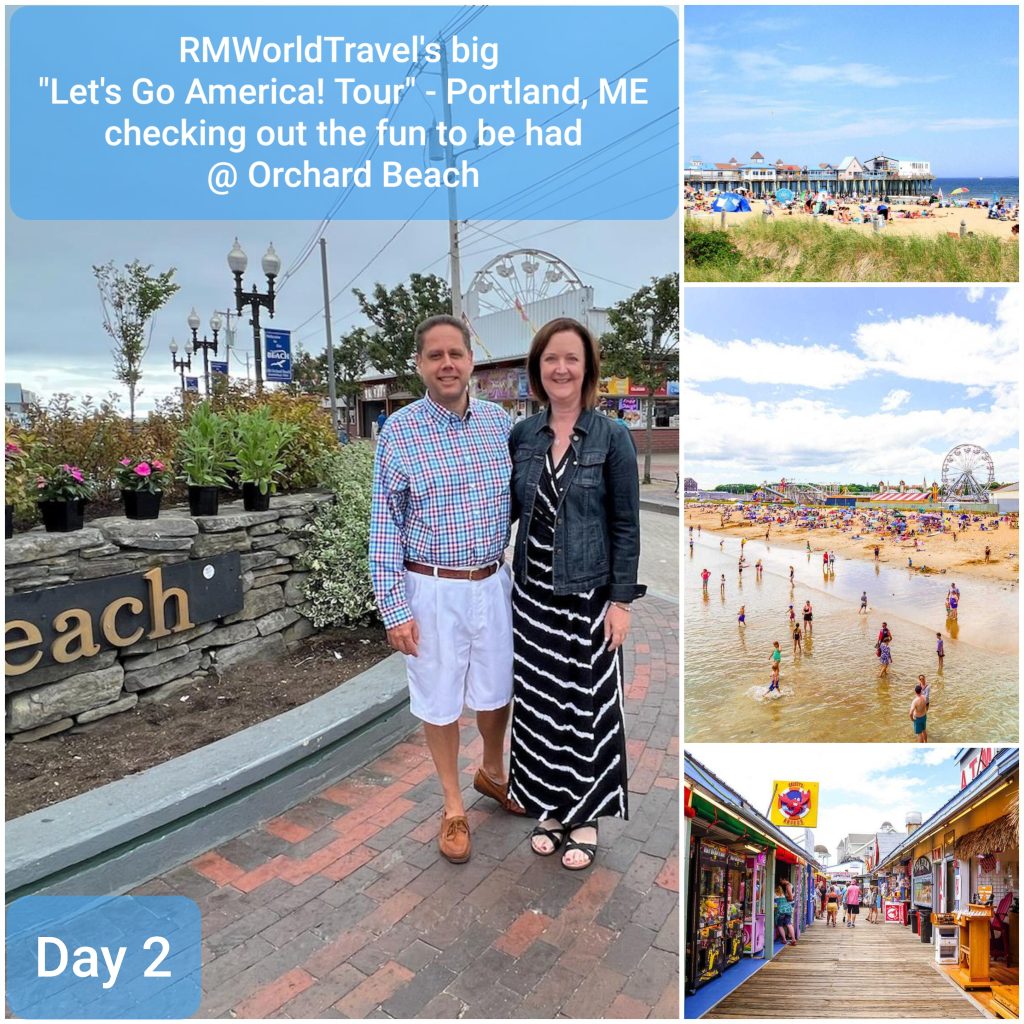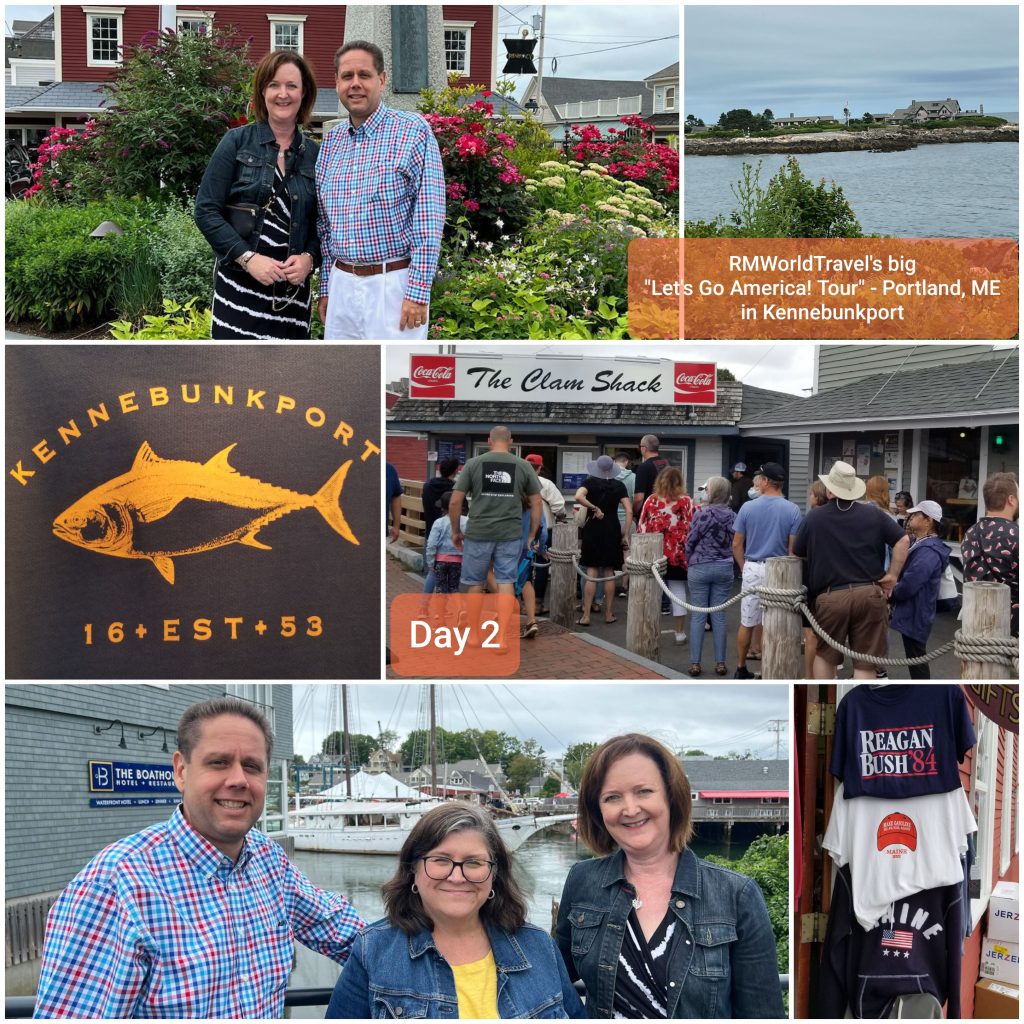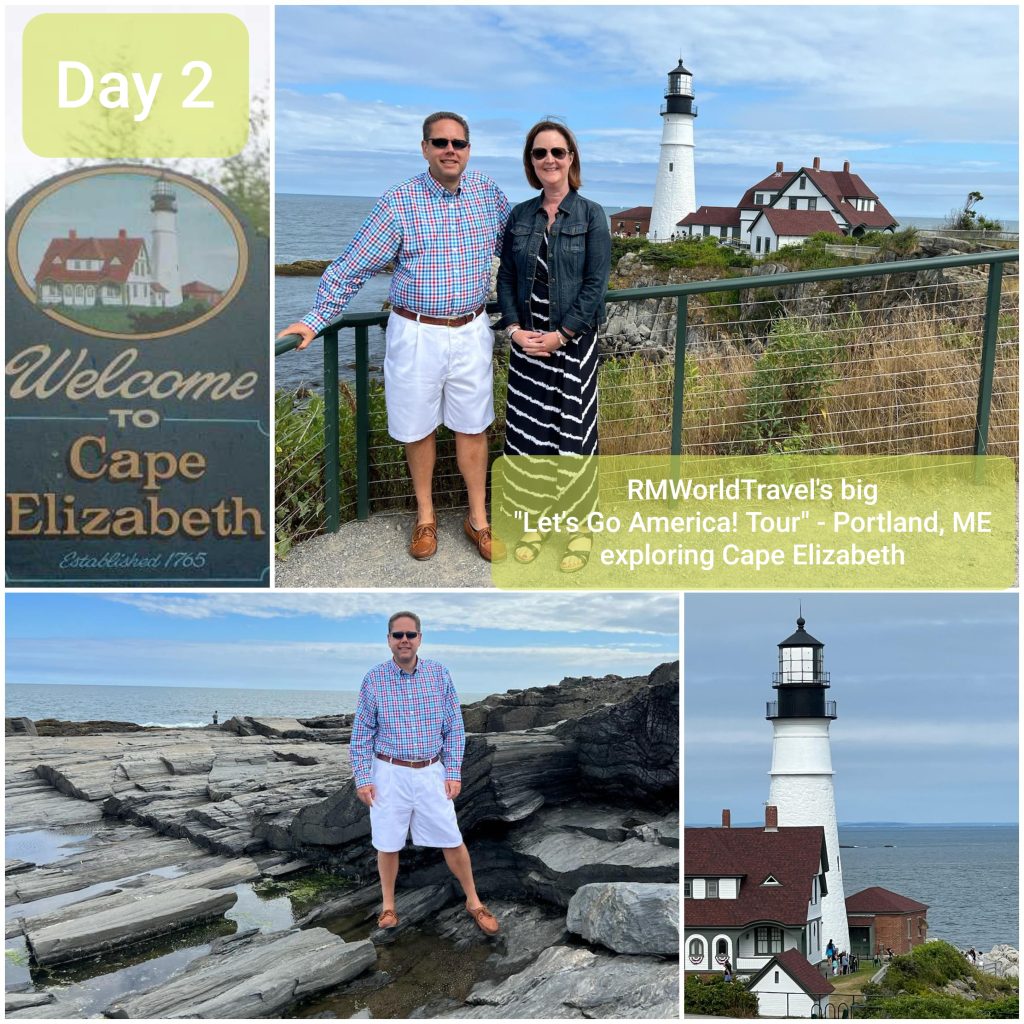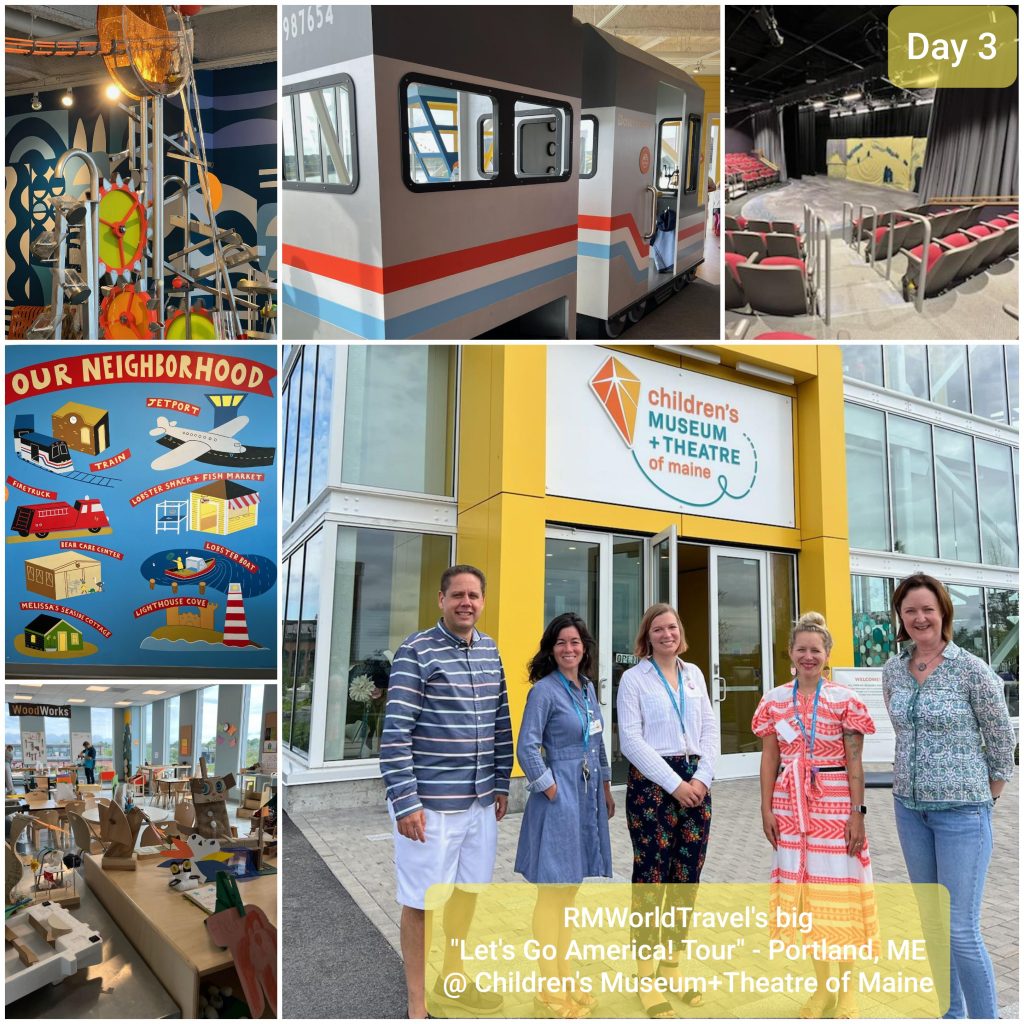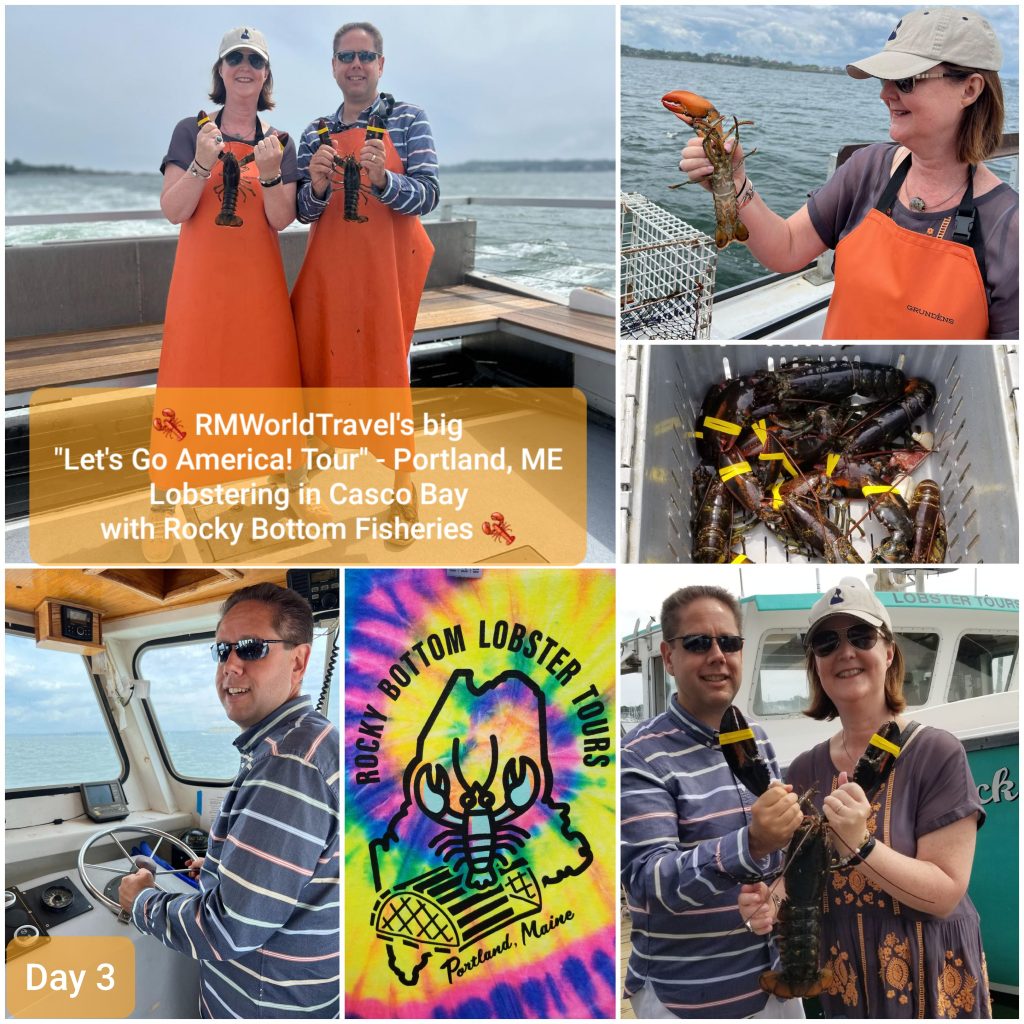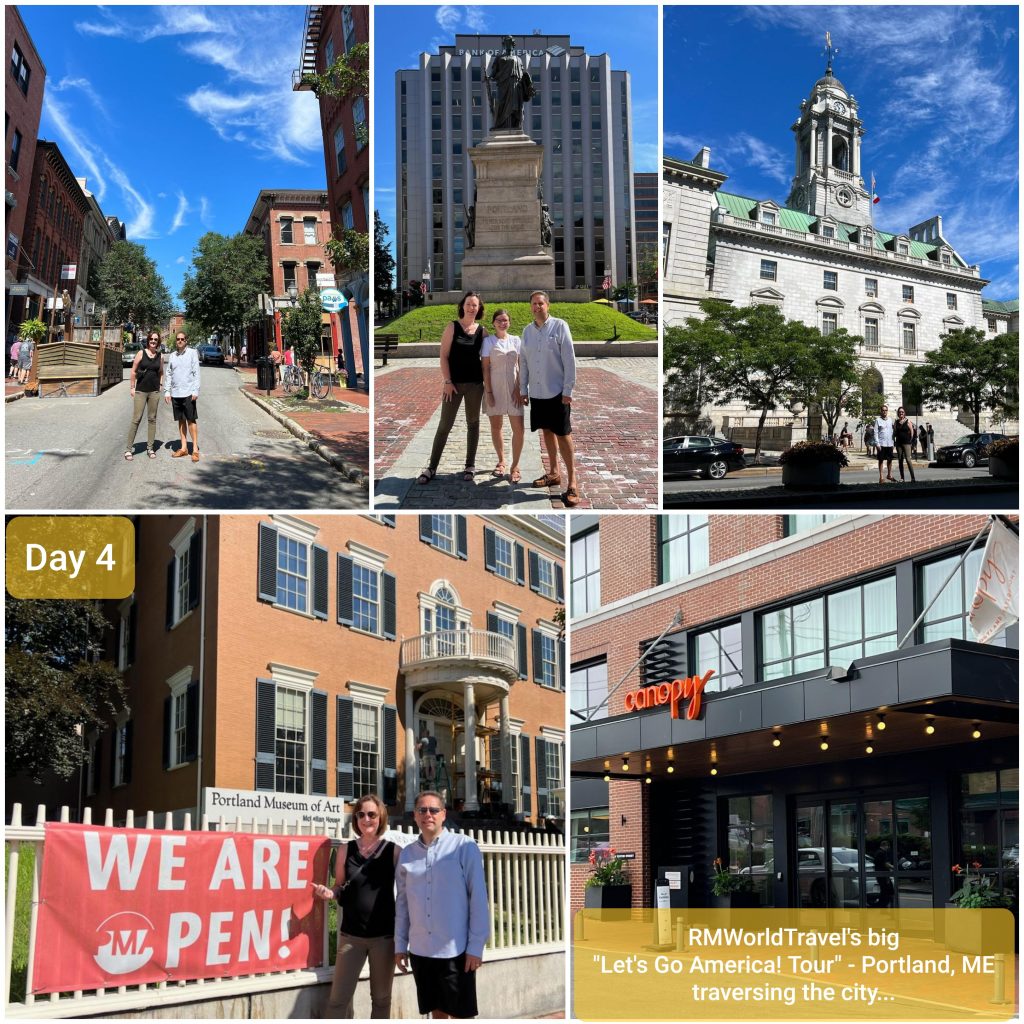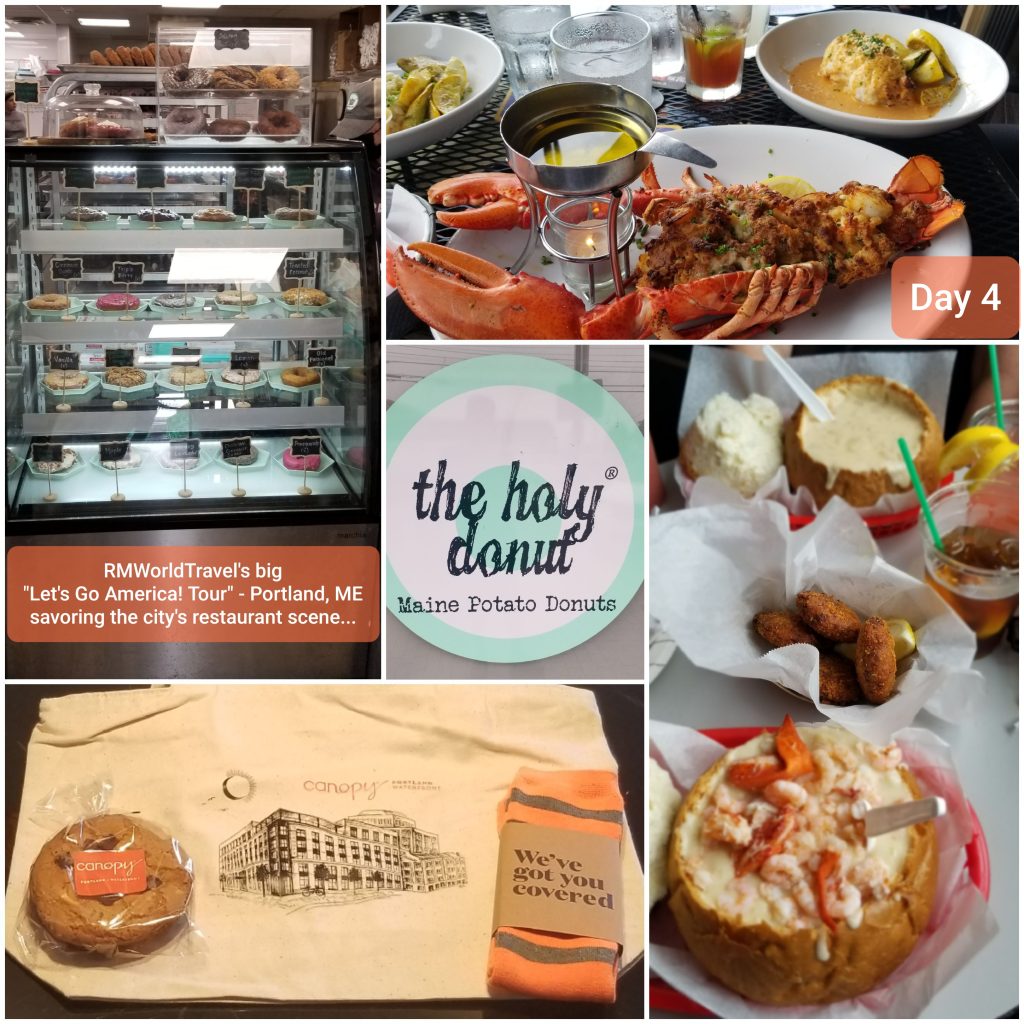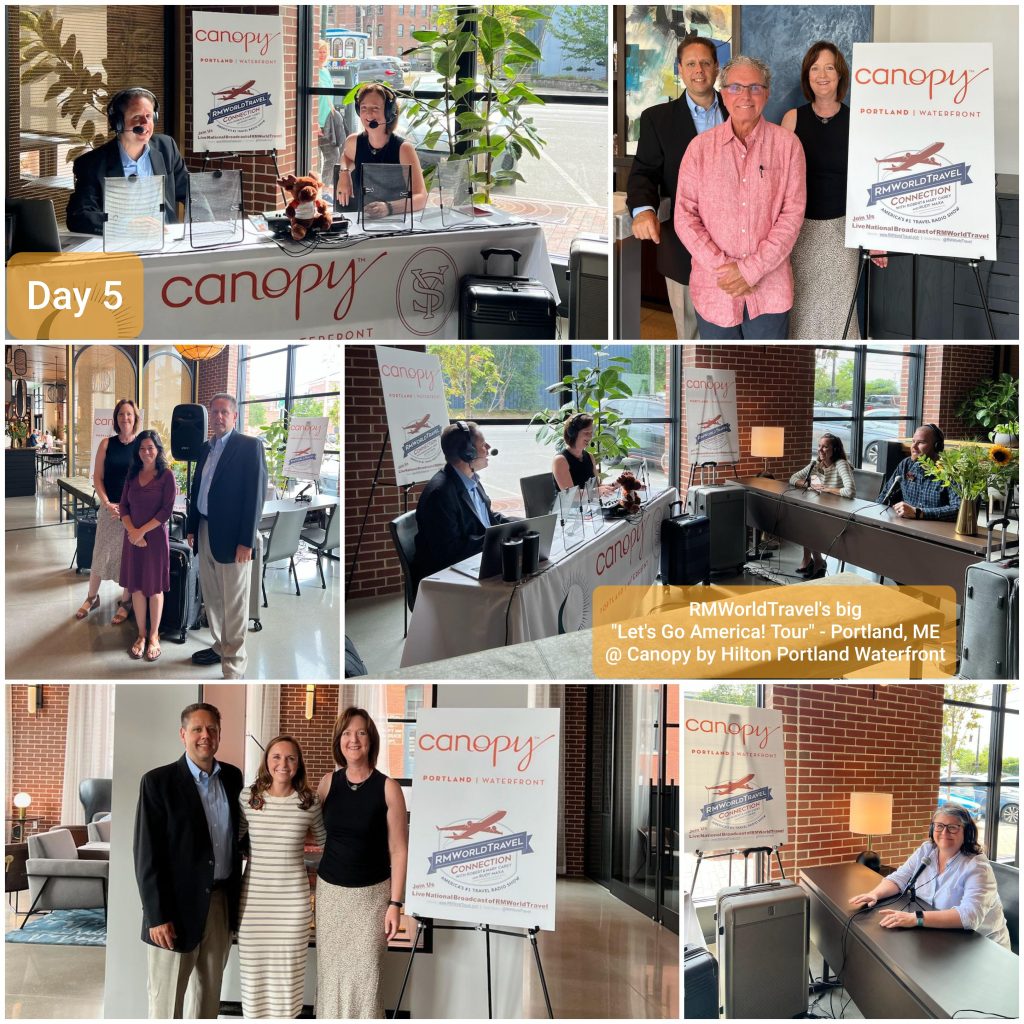 www.Hilton.com
www.VisitPortland.com
For a full recap of our "Let's Go America! Tour" – Portland, ME, including a summary of the daily itinerary, live remote broadcast, multiple photos, varied social media posts and a sampling of comments from show fans – CLICK THIS LINK to access the .pdf!
Portland, Maine!  Have you been?  Based on our recent travel polls at least 24% of our show fans have not — so we clearly chose correctly for the latest big "Let's Go America! Tour"…
Maine is the 23rd State in our Nation, admitted to the Union back in 1820 as part of the Missouri Compromise between the North and South.  Portland is Maine's largest city — and nearly 20% of the state's population lives in this area.  For those of you who've been to Portland, Maine in the past — and perhaps it's been a while since your last visit for leisure or business — the city has continued to evolve and grow in such an impressive way.  The city we encountered on this return trip has an absolutely thriving restaurant scene that will keep every type of "foodie" satisfied!  Refurbished and restored buildings maintain Portland's history, while new development complements modern times.  The working port is America's 20th largest — and if you enjoy boating — there are so many options to experience on the beautiful Casco Bay.  We've probably been to Maine now a dozen times over the years — it never disappoints — and it's absolutely a place that we say is worthy of your travel dollars.
During RMWorldTravel's big "Let's Go America! Tour" – Portland, Maine — our daily itinerary was wide-ranging as always and filled with many activities and excursions.  As we brought America along with us for a week of travels to the region, we spent time in historic Freeport, that's become a shopping mecca as it's home to L.L. Bean and also ventured up to the quaint town of Boothbay Harbor for an afternoon of exploring.  Day 2 brought us to the popular summertime destination of Orchard Beach with its oceanside Amusement Park and beaches, a return to our favorite coastal Maine town of Kennebunkport as well as a later afternoon/early evening trip to Cape Elizabeth to visit its 90 acre Fort Williams Park and Portland Head Light.  If you have kids, grandkids, nieces or nephews — a visit to Portland must include the all-new Children's Museum + Theatre of Maine in the Thompson's Point area, and that's exactly where we headed the morning of Day 3 to immerse ourselves.  That afternoon however couldn't have been more opposite as we took to the water aboard the fishing boat Wild Duck with Rocky Bottom Fisheries for a one-of-a-kind and affordable experience to go lobstering.  What a great time — it's super hands-on — and we'll never order a lobster again without remembering this experience!  Day 4 had us exploring Portland itself, soaking in its vibe, popular attractions, supporting the local merchants, attending a festival in the evening and having a good time.
We based ourselves at the new Canopy by Hilton Portland Waterfront — this terrific property on Commerce Street is all about the local lifestyle and its friendly team exudes an inviting and warm personality.  On Day 5, our special tour culminated with a live remote broadcast of America's #1 Travel Radio Show from this Canopy property in their Salt Yard Cafe & Bar on Saturday, 13 August 2022 from 10a-12p ET.
To hear the live national radio broadcast of RMWorldTravel with Robert & Mary Carey and Rudy Maxa again — that ran across our network of 490+ weekly stations and featured a real cross-section of Maine to engage all travelers , simply click on the play arrows immediately below this text and enjoy!
Let's Go America!
_____________________________________________________________________
RMWT2233
Hour 1
— Topics & Guests on this hour of RMWorldTravel with Robert & Mary Carey and Rudy Maxa include:
Seg 1 – Robert & Mary and Rudy Show Open, Team Banter, "Let's Go America! Tour" – Portland, Maine talk, Roundtable News and more
Seg 2 – Richard Leeman, Director with Visit Portland joins us live on-set to discuss Maine's most populated city, the surrounding area and things to experience
Seg 3 – We enjoy an afternoon lobstering in Casco Bay with Rocky Bottom Fisheries and then talk with deck hand Ali as well as Captains Russ and Steve
Seg 4 – You can taste, feel or immerse in a bit of Maine wherever you live with products from MaineMade.com, and Manager Tammy Knight shares details
Seg 5 – Canopy Portland Waterfront's Brett Bisson joins us to discuss the experiences awaiting travelers at this new property, and things he enjoys
Hour 2
— Topics & Guests on this hour of RMWorldTravel with Robert & Mary Carey and Rudy Maxa include:
Seg 1 – Robert & Mary and Rudy Show Open, plus GoKennebunks Executive Director Laura Dolce checks-in to talk about one of our favorite areas of Maine
Seg 2 – GM/Chief Enthusiast of Canopy Portland Waterfront Ginny Petrovek discusses this new Hilton brand, it's connections to community and more
Seg 3 – L.L. Bean has been a Maine institution drawing millions of travelers to Maine since 1912, so we head up to Freeport to meet with its GM Roger Diffin
Seg 4 – Lighthouses abound in Maine, and Hannah Collins spotlights some of the top draws engaging travelers across the State
Seg 5 – A visit to the Children's Museum + Theatre of Maine (America's oldest) is a must with kids.  Executive Director Julie Butcher Pezzino offers details