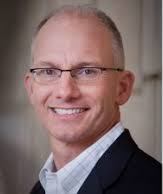 Scott Nisbet, CEO
GVI – Globus Family of Brands
www.GlobusandCosmos.com
The travel business is a relationship business, and product quality, value and delivering for people are keys to sustained success.  The Globus Family of Brands, dates back to their founding around 94 years ago — and companies don't survive in business for nearly a century if they're not doing things right…
With activities on 7 continents, operations in over 70 countries and travel offerings exceeding 500 — whether it's the more familiar brands of Globus, Cosmos, Avalon Waterways and Monograms — or their other tourism and aviation businesses — Group Voyages, Inc. aka the Globus Family of Brands is an industry leader in escorted and independent travel.
During our live broadcast of America's #1 Travel Radio Show on 7 May 2022, and our exclusive "Chief Travel Leader" conversation, we decided to check-in with their CEO, Scott Nisbet, to get an update on current travel operations, discuss travel trends and expectations, learn more about their Lighthouse Project involving sustainable travel and more.  You can now hear the full conversation that aired across our national network of 480+ weekly radio stations broadcasting RMWorldTravel with Robert & Mary Carey, by simply clicking on the play arrow immediately following this text …
_______________________________
On 16 January 2021, during our live national broadcast of America's #1 Travel Radio Show, their CEO Scott Nisbet joined us for our "Chief Travel Leader" segment to discuss current and changed operations related to the Coronavirus pandemic, expectations for 2021 and a travel rebound in the years ahead, plus we also got a bit personal with him about his own travels and the viabilities of family businesses.
You can hear the full conversation, that aired nationally via the 460+ weekly radio affiliates broadcasting  RMWorldTravel with Robert & Mary Carey and Rudy Maxa, by clicking the play arrow below to access the now archived audio …