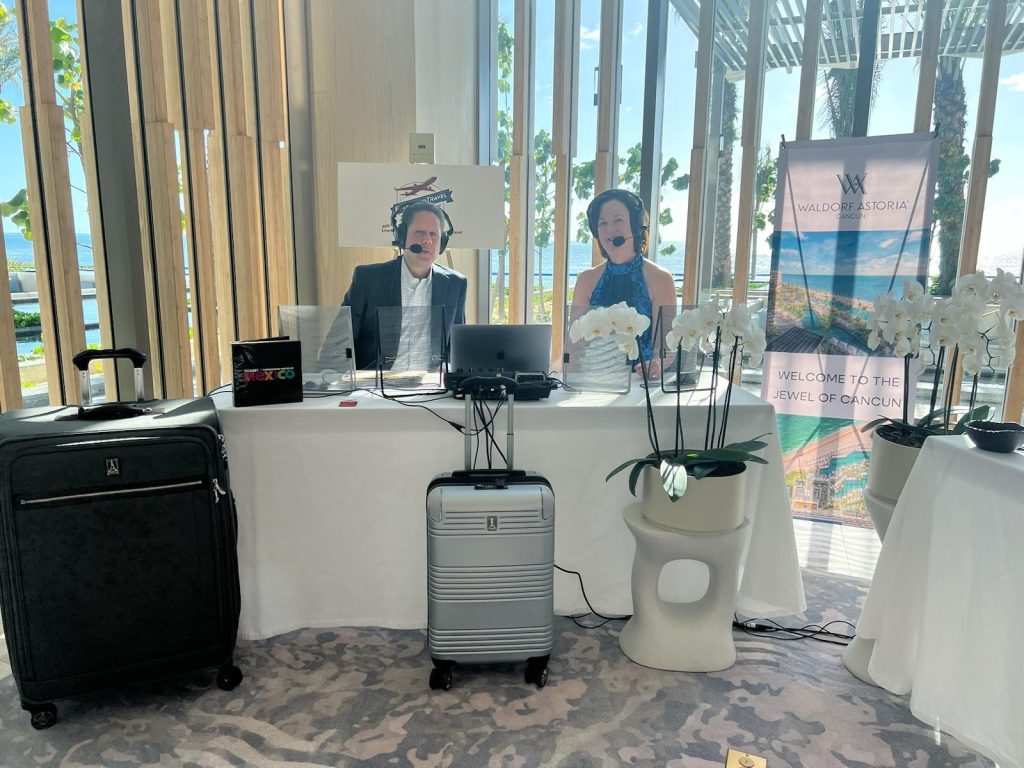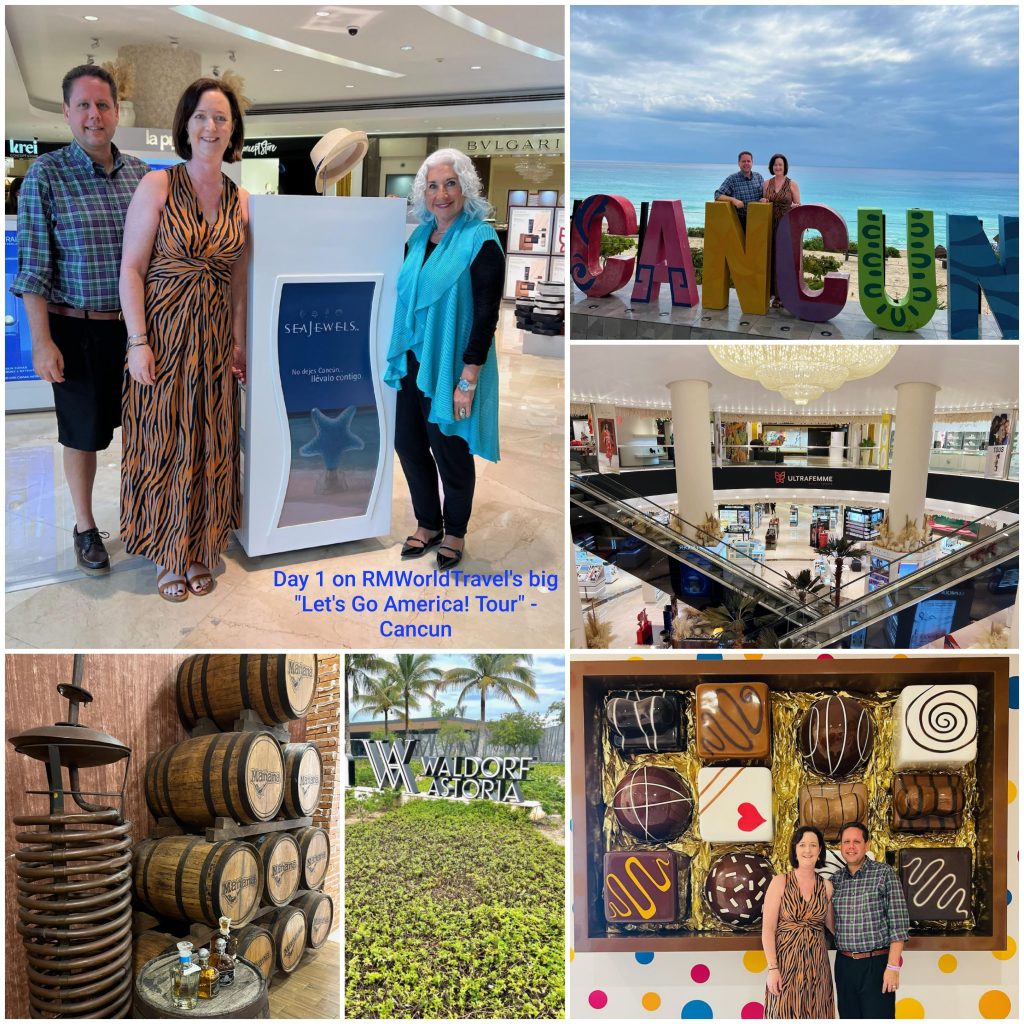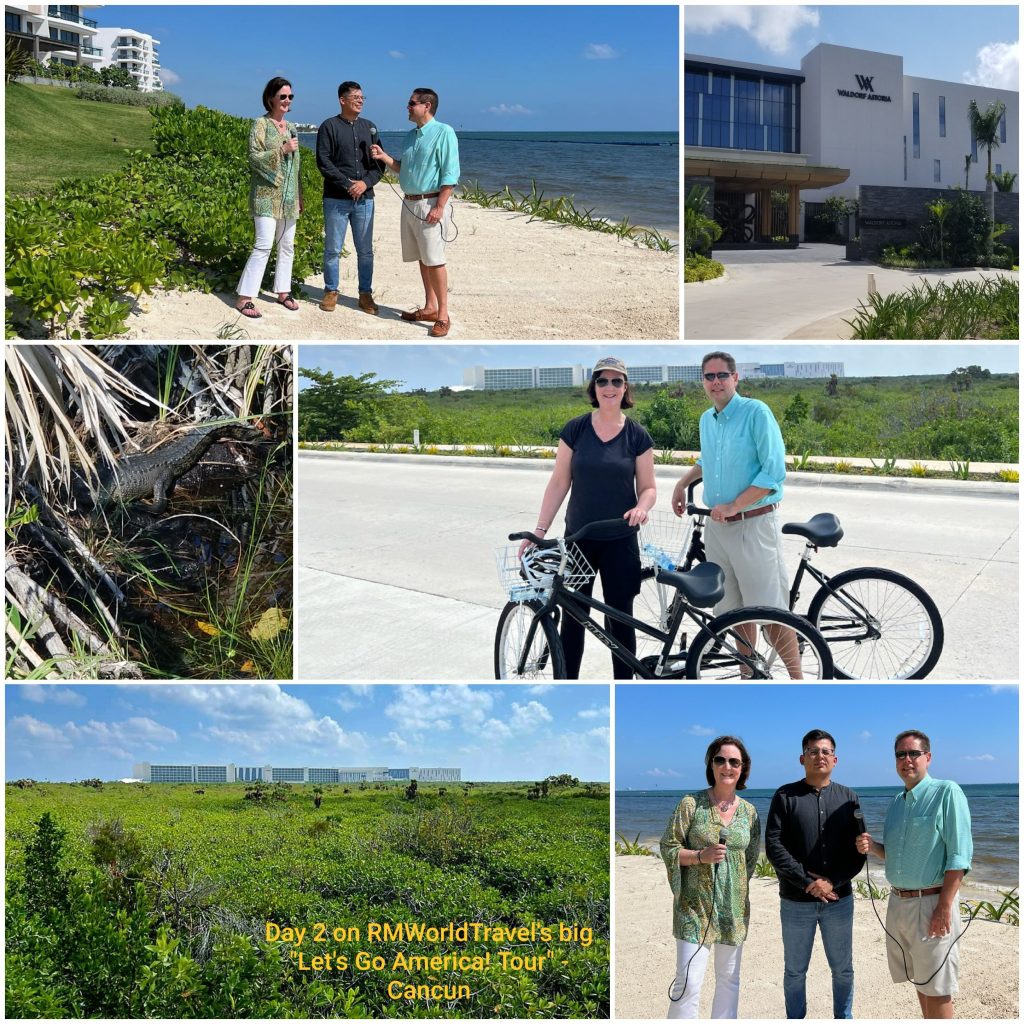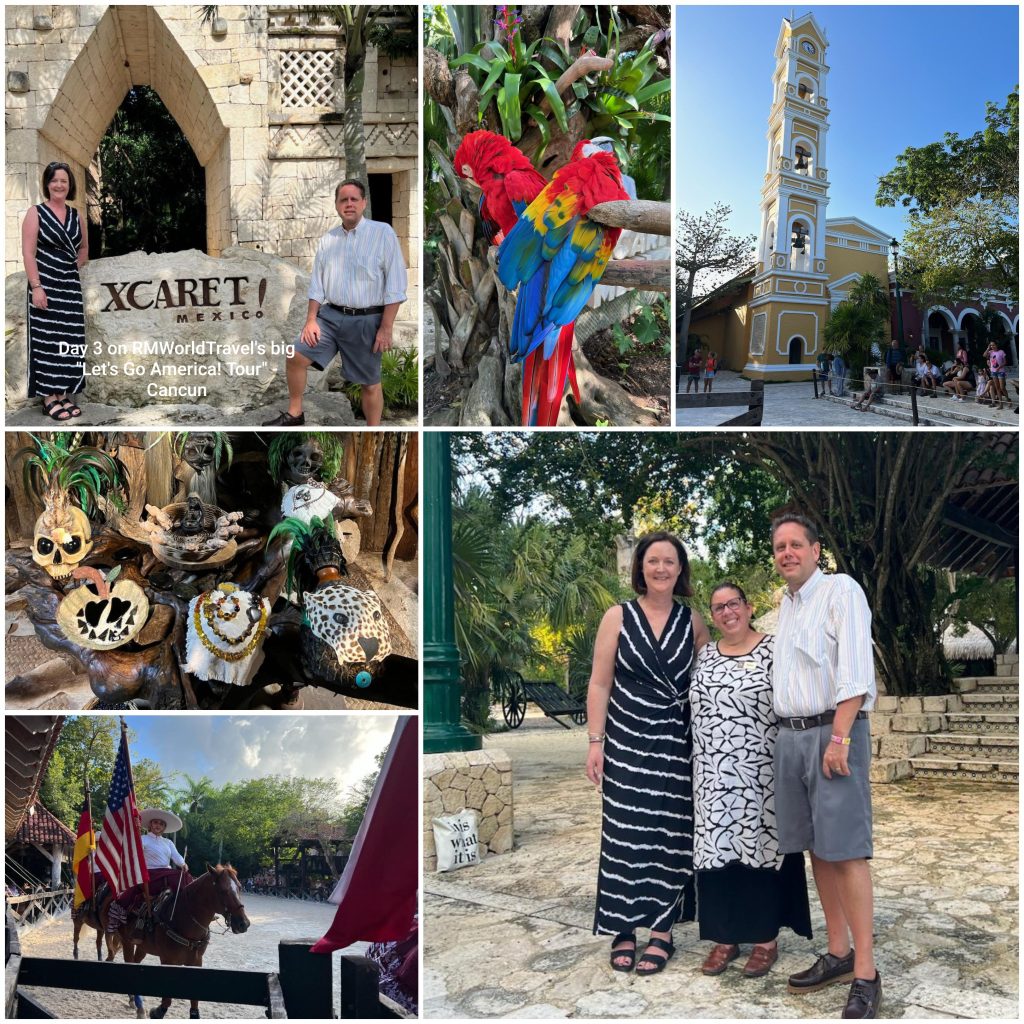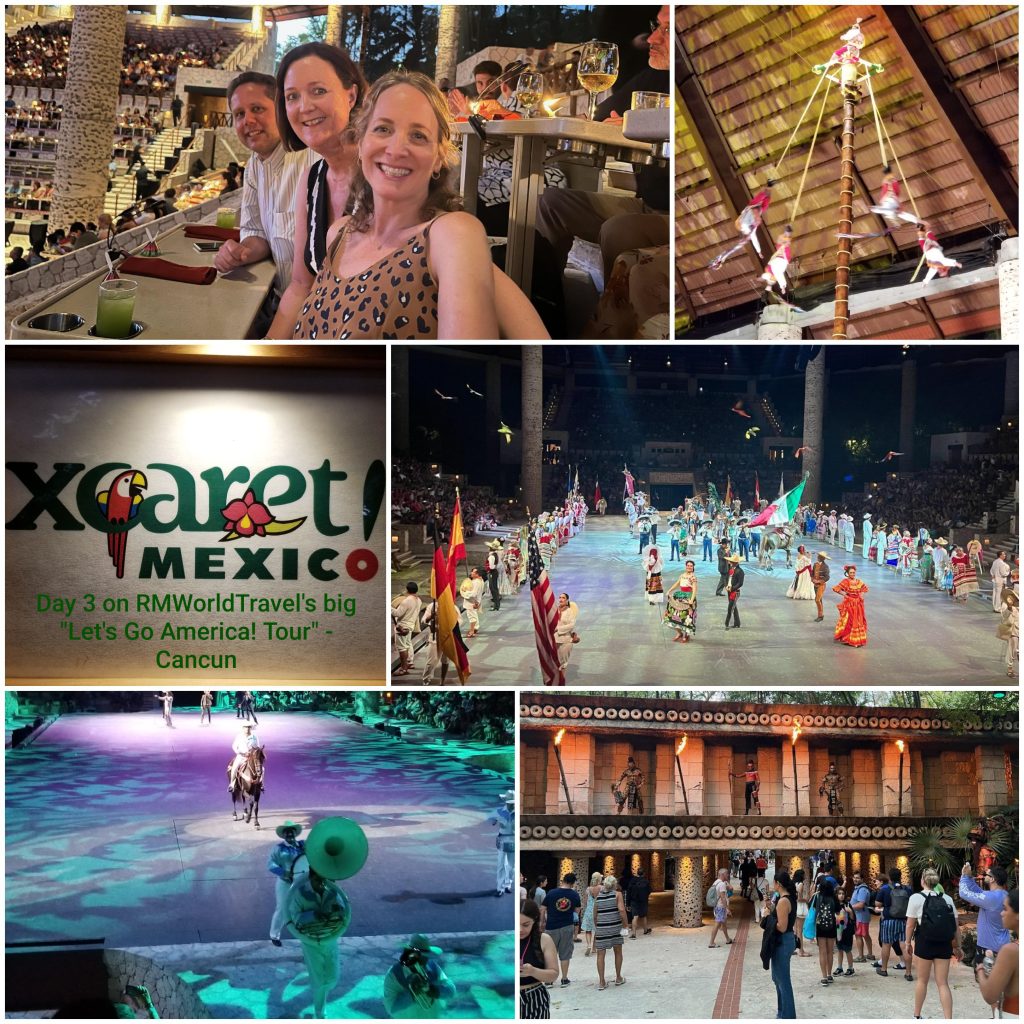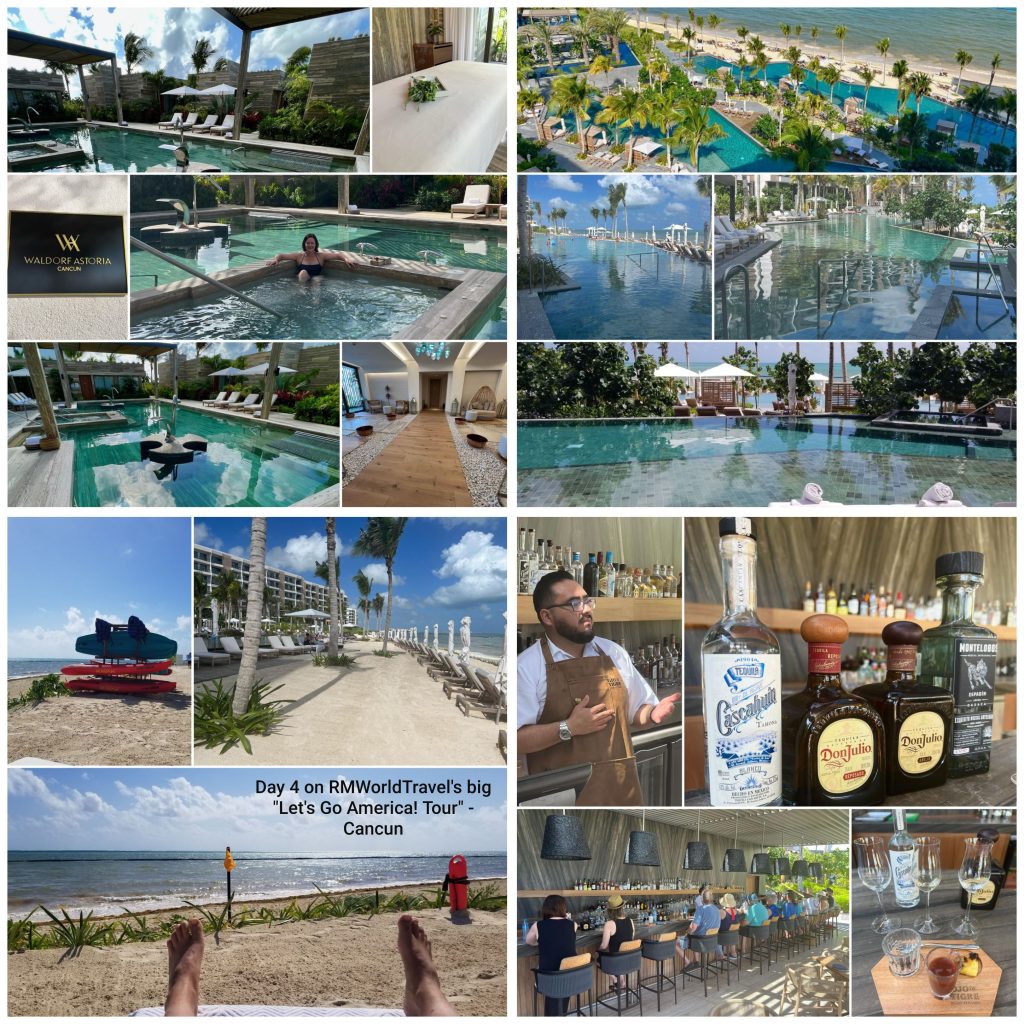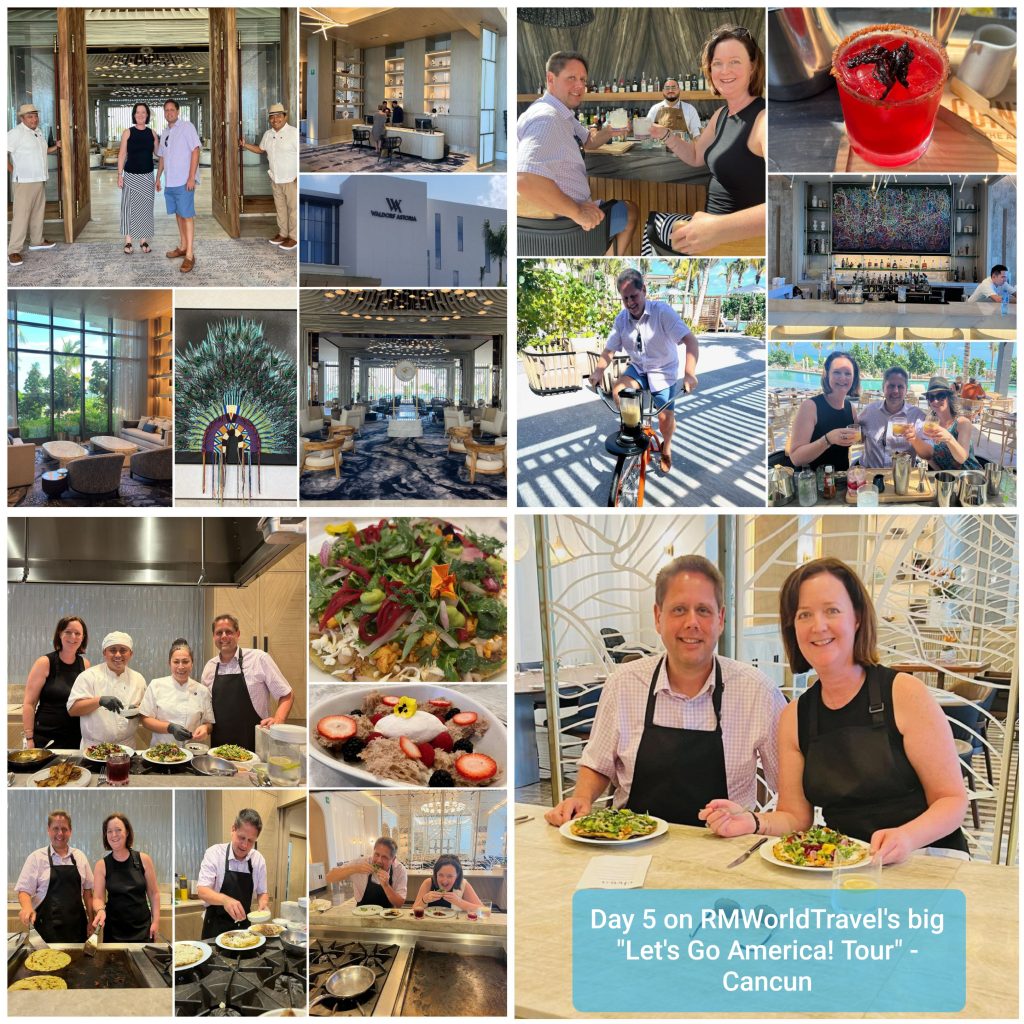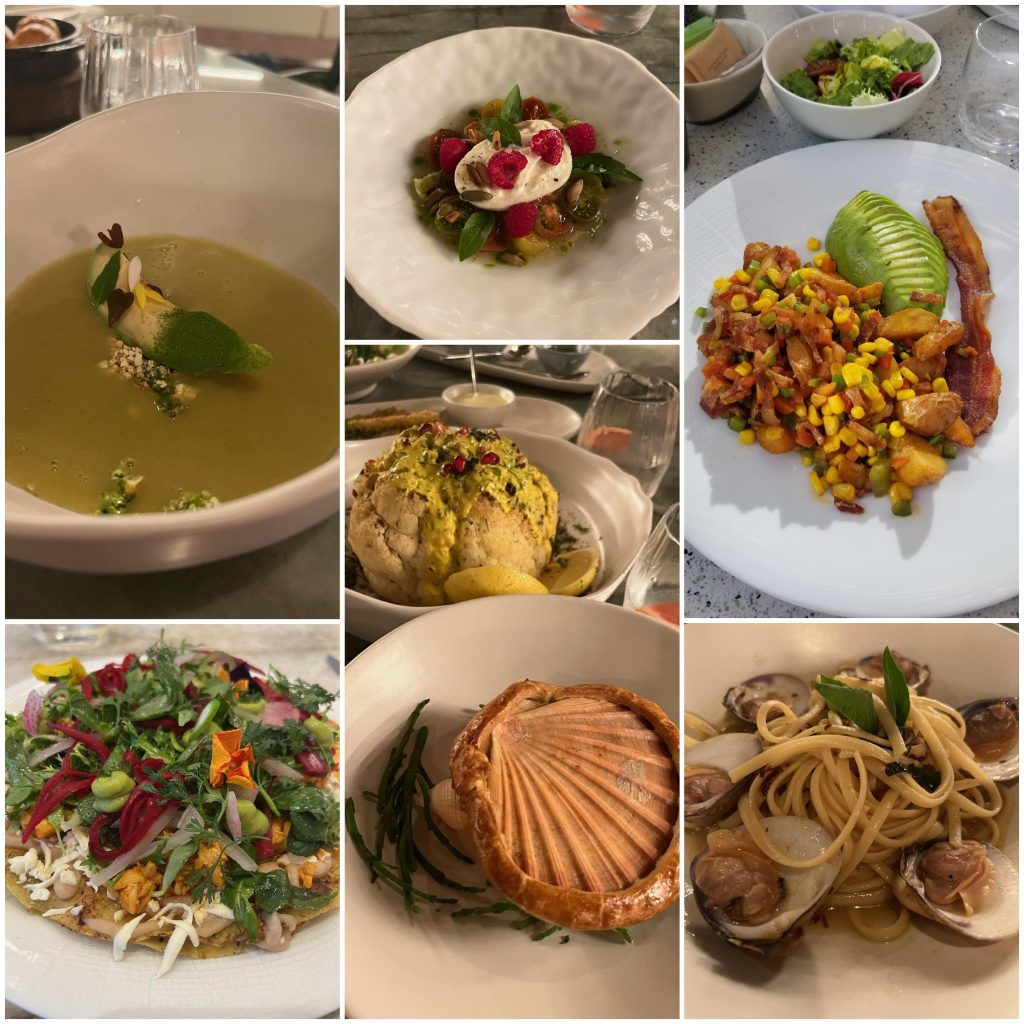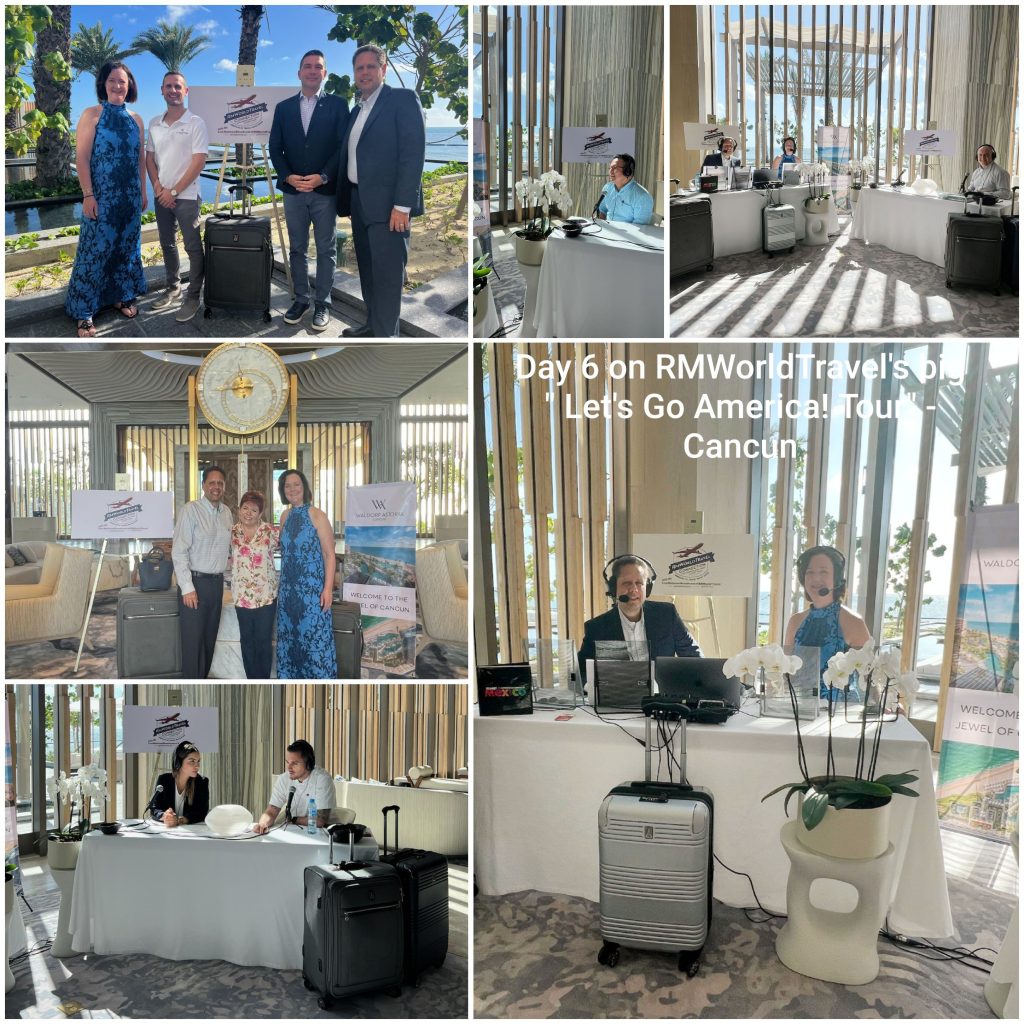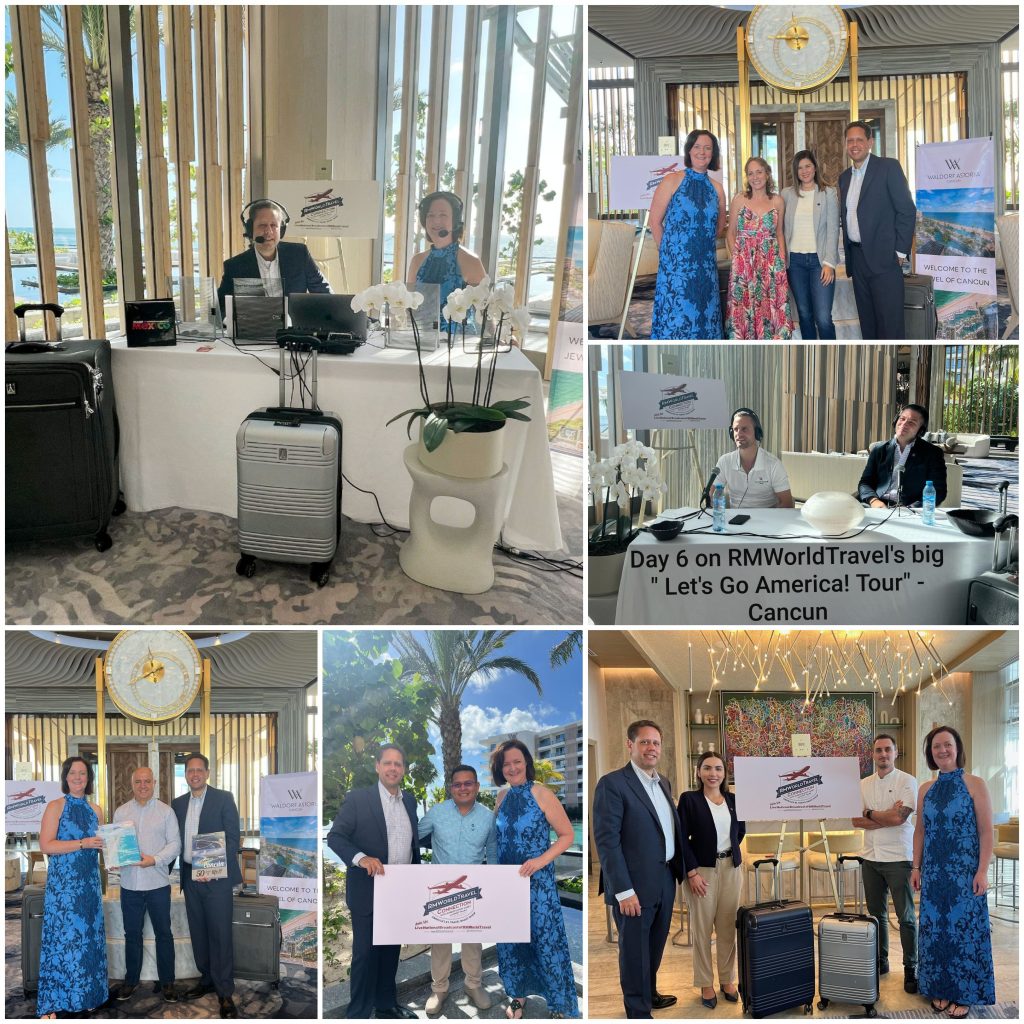 www.WaldorfAstoria.com
www.Visit-Mexico.mx/Quintana-Roo

For a full recap of our "Let's Go America! Tour" – Cancun, including a summary of the 6-day daily itinerary, live remote broadcast, multiple photos, varied social media posts and a sampling of comments from show fans – CLICK THIS LINK to access the .pdf!
Mexico is an alluring destination for many travelers around the world — and it's certainly one of the most popular places for Americans to travel.  The State of Quintana Roo, and particularly Cancun, is visited the most annually by American travelers.  Its airport is the largest in the country for international travelers, and it's no wonder Cancun is a top tourism destination — with beautiful turquoise and blue waters, soft coral sandy beaches, outstanding scuba diving, Mayan ruins, nightlife and a myriad of adventures and activities.
As we begin our 2023 edition of the RMWorldTravel's big "Let's Go America! Tour" — we decided to make Cancun our first destination of the year.  There's an all-new Waldorf Astoria property that opened back in November 2022 that's had our attention and we've been hearing about — and it's part of the same complex that features the Hilton Cancun All-Inclusive Resort.  Both are located about 15 minutes south of the well known "hotel zone" in a serene and private setting situated oceanfront within hundreds of acres of mangroves…
During our engaging week of travels we revisited the "hotel zone" area that is consistently a draw with its variety of restaurants, entertainment, shopping and of course the beaches.  We also headed south to Playa del Carmen to Mexico's "National Park" — XCaret.  This one-of-a-kind destination is part theme park, part Mayan history with its immersive Mayan village offering lessons in local traditions of weaving clothing with wool, as well as making bread, tortillas, chocolate and more.  There's a marketplace with local artists and all purchases go directly back to the artists.   There's a bird aviary with local species, swimming opportunities in a river and the cave like sink holes or cenotes, plus they put on about 50 musical and dance shows a day!  After a full day we enjoyed the award-winning night show blending history, dance, music, food and fun — the "Mexico Espectactular" — and what a show!
While on property at the Waldorf Astoria Cancun, we indulged in tranquil infinity pools with ocean views, a fantastic spa that incorporates Mayan influenced teas and treatments, and will soon be using herbs and products made from an on-site traditional Mayan Garden.  We participated in a Mayan Cooking Class with a chef who speaks Mayan and a translator who explained the foods and traditional culinary techniques — a memorable activity available to all guests.  And it was delicious!  We also explored the differences between two of Mexico's most popular distilled beverages — tequila and mezcal — and actively engaged in how to make a traditional 3 ingredient margarita.
During what we call the "Fastest 2 Hours in Travel" — during our live national broadcast of America's #1 Travel Radio Show on 11 February 2023 — we covered many of the places we visited during the week, talking food, shopping, Mayan Ruins, scuba diving in the world's 2nd largest coral reef, sustainability efforts underway to protect the reef and wildlife, details of this all-new hotel and what's ahead for 2023, its onsite guest experiences/activities, why Cancun draws so many travelers, the safety of this area of Mexico and so much more…
To hear the national radio broadcast of RMWorldTravel with Robert & Mary Carey and Rudy Maxa again — that ran across the USA via our network of 510 weekly stations — simply click on the play arrows immediately below this text and enjoy!
Let's Go America!
_____________________

RMWT2306
Hour 1
— Topics & Guests on this hour of RMWorldTravel with Robert & Mary Carey and Rudy Maxa include:
Seg 1 – Robert & Mary and Rudy Show Open, "Let's Go America! Tour" – Cancun talk and more
Seg 2 – Waldorf Astoria Cancun Managing Director George Stanfield and Hotel Manager Andre Aparicio discuss their all-new property and adjacent Hilton Cancun All-Inclusive
Seg 3 – We head to XCaret — Mexico's National Park — a location filled with entertainment, rides, ecotourism, food, animal and more with Iliana Rodriguez
Seg 4 – Diving, boating and living in and on the water is a big draw in Cancun, and Solo Buceo Marina's Rodrigo Friscione gives details
Seg 5 – The Spa at the Waldorf Astoria Cancun is "experiential" and a tranquil oasis not to be missed.  Its Director Omar Sanchez details their offerings
Hour 2
— Topics & Guests on this hour of RMWorldTravel with Robert & Mary Carey and Rudy Maxa include:
Seg 1 – Robert & Mary Show Open, plus Waldorf Astoria Cancun Executive Chef Stuart Roger and Guest Experience Manager Alejandra Vela
Seg 2 – State of Quintana Roo's Director General for Tourism Javier Aranda Pedrero joins us live on set to discuss the range of offerings in his region of Mexico
Seg 3 – Elena Villarreal began the Luxury Shopping industry in Cancun nearly 50 years ago and she's still going strong.  We head to Luxury Avenue to connect with her
Seg 4 – Mayan History and Culture are every bit a part of travel to Cancun and Quintana Roo, and Carlos Rosado Van Der Gracht provides history
Seg 5 – The coral reefs off Cancun are the second largest in the world, and sustainability is a major focus for Hilton's Leonel Vargas and we catch-up with him to discuss its importance