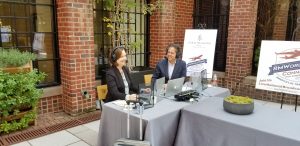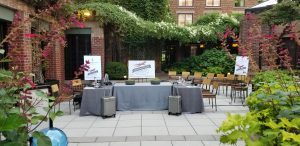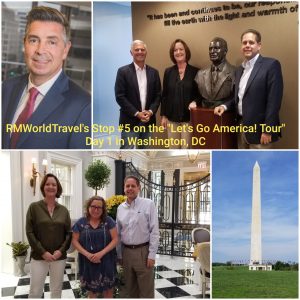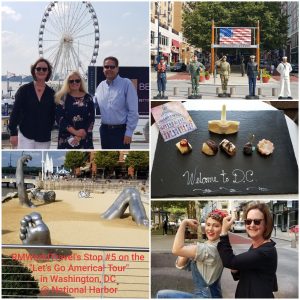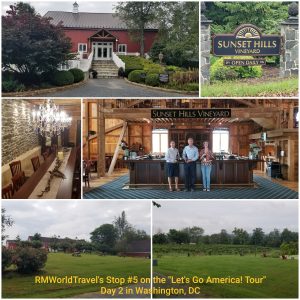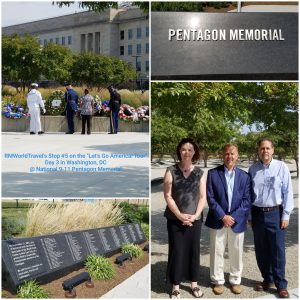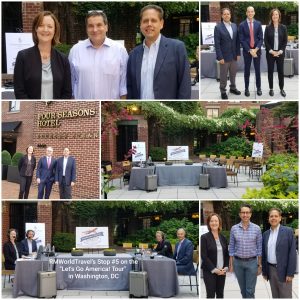 www.FourSeasons.com/Washington
www.911PMF.org
www.Washington.org
Stop #5 on RMWorldTravel's special "Let's Go America! Tour" brought us to Washington, DC and the Four Seasons Hotel on September 11th 2021.  Respective of the day, it was important to us to strike the right balance and tone that reflected the past, present and future.  That's why as part of our live remote broadcast of America's #1 Travel Radio Show, we worked through the proper government channels to receive access to the Pentagon as a way to commemorate the 20th Anniversary at the National 9-11 Memorial.
Week-after-week we're proud to be able to positively impact more than 1 million leisure and business travelers via our popular national broadcast that's heard on 480+ weekly stations plus other platforms — allowing us the opportunity to truly focus on "Everything & Anything" in the World of Travel…
The momentum we're seeing and feeling at each stop on RMWorldTravel's "Let's Go America! Tour" is wonderful, and it's all part of us working to do our part to invest in the industry that we love and help get people more comfortable being back out there with their own travels in meaningful ways — while promoting safe, responsible and engaging travel.  The quality of our broadcasts, married with the richness and diversity of the show content consistently delivers compelling radio that is connecting with so many show fans across the country — keeping them coming back for more!
For a quick .pdf recap of the live broadcast, photos & some social media posts/listener comments – CLICK THIS LINK!
We kicked off the national tour back in May at the Greenbrier Resort in West Virginia as Stop #1, then it was Newport RI for Stop #2 in June — the all-new Legoland New York / Orange County NY was Stop #3 in July, Chicago was Stop #4 that included celebrating the 150th Anniversary of the Palmer House in August, and then we moved on to Washington, DC for Stop #5 in September.
Our week in Washington, DC included meetings with Show Friend Carolyn Spencer Brown to talk all things cruise, Hilton's CEO Chris Nassetta at their McLean HQ, as well as Show Friend Chip Rogers, CEO of the American Hotel & Lodging Association.  We returned to Purcellville, Virginia to explore the vineyards of Loudoun County with Mike Canney of Sunset Valley Vineyard, spent time at National Harbor with Jackie Saunders and connected with Jim Laychak at the very moving National 9-11 Pentagon Memorial.  Also joining us during our live remote broadcast from the Four Seasons Hotel Washington DC was its General Manager and Regional Four Seasons VP Marc Bromley, their Front Office Manager Colin Moneymaker, The Washington Ballet's Managing Director Patrick Muhlen-Schulte, Ariel Armenta with Thomas Jefferson's home Monticello, Show Friend, Aviation Expert and Teal Group VP Richard Aboulafia — as well as Marc Beaven the GM of our local Baltimore affiliate AM 680 WCBM Radio and SRN White House Correspondent Greg Clugston with our Washington, DC affiliates AM 570 WRC, AM 1250 & FM 105.1 WRCW Radio.
To hear the live broadcast of RMWorldTravel with Robert & Mary Carey and Rudy Maxa from Washington DC and the Four Seasons Hotel, that ran across our network of now 480+ weekly radio affiliates, simply click on the respective Hour immediately below this text and enjoy!
}  11 September 2021 | HOUR 1 –


}  11 September 2021 | HOUR 2 –