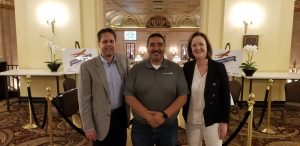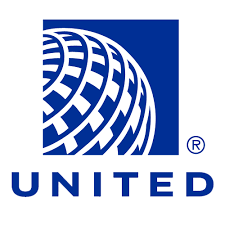 Mike Hanna, SVP Worldwide Operations
United Airlines
www.United.com
During Stop #4 of RMWorldTravel's big "Let's Go America! Tour" in Chicago, and our live remote broadcast from the Palmer House Hilton on 7 August 2021, United Airlines SVP/Worldwide Operations joined us live on-set for a candid conversation about his airline and the industry efforts to create a pandemic recovery.  We enjoyed our on-air and off-air interactions with Mike — and his candor — and that's why for our special RMWorldTravel broadcast on 12 March 2022, where we devoted our entire focus over the full 2-hour show to key sectors of the travel world, we invited Mike back to share specifics on current operations at United Airlines, the impact of Russia's War on Ukraine, soaring fuel prices, new routes and services as well as a few other topical items too.  If you missed this informative conversation on America's #1 Travel Radio Show, that was broadcast across the nation live via our 480+ weekly stations, you can access it here now by clicking on the play arrow immediately following this text …
_____________________________________
For Stop #4 on RMWorldTravel's big "Let's Go America! Tour" Chicago was front and center on 7 August 2021.  Since Chicago is also home to United Airlines — we invited their SVP of Worldwide Operations, Mike Hanna, to join us live at the Palmer House during our live remote broadcast of America's #1 Travel Radio Show.
United Airlines just announced encouraging Q2 financials and reported their expectations to return to profitability in Q3 and Q4 — but it's their recent investments in new aircraft and technologies that has also caught our attention.  So we certainly covered those items with Mike, along with a number of other topics including the current status of business travel and expectations moving forward, their ongoing commitment to onboard disinfectants and HEPA air filters, and of course the status of happenings at O'Hare International (ORD) and United's other worldwide operations.
You can hear the full interview that aired across the now 480+ weekly affiliates airing RMWorldTravel with Robert & Mary Carey and Rudy Maxa, immediately following this text by clicking on the play arrow …
And for a complete recap of this special live Chicago broadcast, including photos & some social media posts/listener comments and more – CLICK THIS LINK!