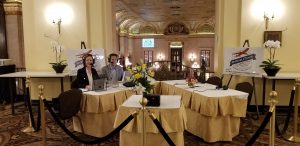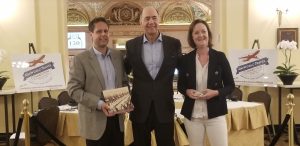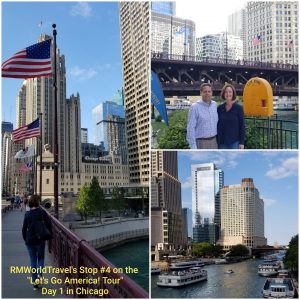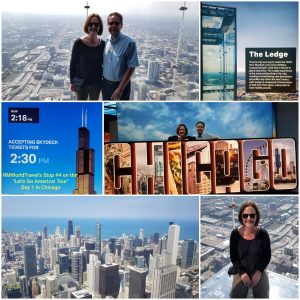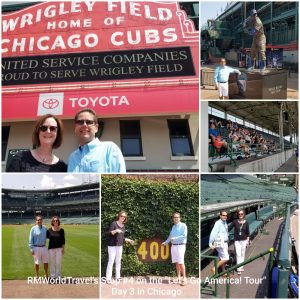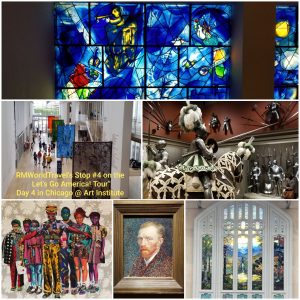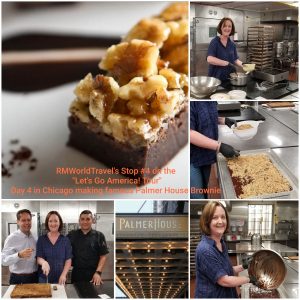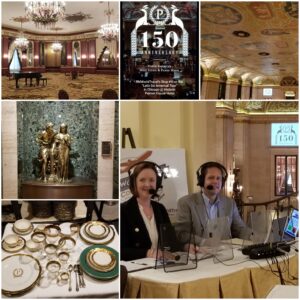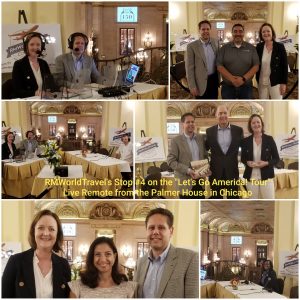 www.PalmerHouseHiltonHotel.com
www.VisitChicago.com
www.TastesofChicago.com
As America's #1 Travel Radio Show we're proud that week-after-week we're able to positively impact more than 1 million leisure and business travelers via our popular national broadcast as we cover "Everything & Anything" in the World of Travel…  And since our program is now heard on over 480+ weekly stations across America, we get a chance to bypass all types of national media and connect directly with our show fans as we share all things travel with them straight!
RMWorldTravel's big "Let's Go America! Tour" is gaining such momentum as we travel, and do our part to invest in the industry that we love and help get people more comfortable being back out there with their own travels in meaningful ways — while promoting safe, responsible and fun travel.  The quality of our broadcasts, married with the richness and diversity of the show content delivers compelling radio that engages show fans across the country, keeping them coming back for more!
On 7 August 2021, during our live broadcast from the historic Palmer House Hotel — it was Stop #4 on our big "Let's Go America! Tour" as Chicago took center stage…
For a quick .pdf recap of the live broadcast, photos & some social media posts/listener comments – CLICK THIS LINK!
We kicked off the national tour back in May at the Greenbrier Resort in West Virginia as Stop #1, then it was Newport RI for Stop #2 in June — and the all-new Legoland New York / Orange County NY was Stop #3 in July …
In addition to celebrating the 150th Anniversary of the historic Palmer House with several key members of their team, we also went into the Palmer House kitchen to make America's original brownie, United Airlines SVP/Worldwide Operations Mike Hanna joined us live, we talked Art Institute of Chicago and Art on theMART with Cynthia Noble, Marc Malnati invited us into his kitchen to teach us how to make the legendary Lou Malnati's deep dish pizza, as the Cubs/White Sox played — the Cubs Lauren Fritts took us behind-the-scenes @ Wrigley Field, we experienced the 103rd floor all glass Skydeck at Willis Tower, talked Navy Pier and so much more…
To hear the live broadcast of RMWorldTravel with Robert & Mary Carey and Rudy Maxa from Chicago and the Palmer House, that ran across our network of now 480+ weekly radio affiliates, simply click on the respective Hour immediately below this text and enjoy!
}  7 August 2021 | HOUR 1 –


}  7 August 2021 | HOUR 2 –


#LetsGoAmerica!  #LetsGoAmerica