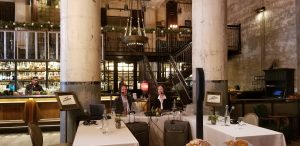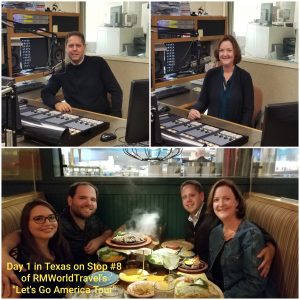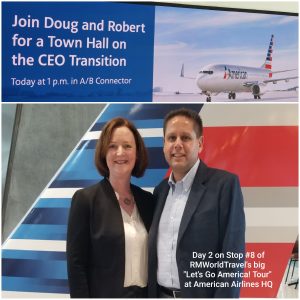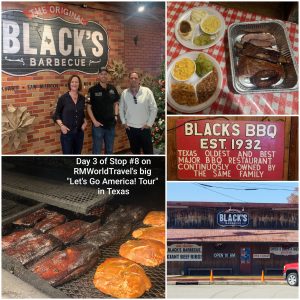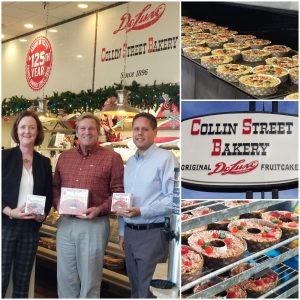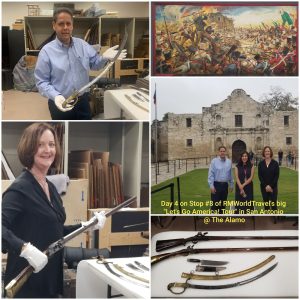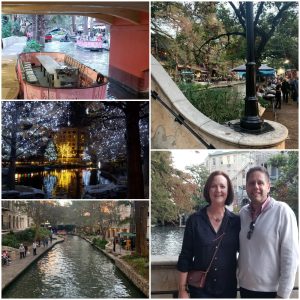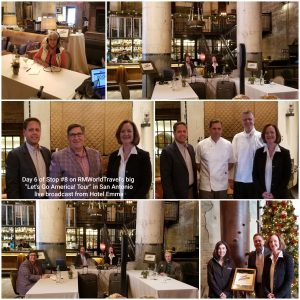 www.TheHotelEmma.com
www.TheSanAntonioRiverWalk.com
Texas offers travelers such an array of activities, events and destinations that there's no one way to experience The Lone Star State.  For Stop #8 on RMWorldTravel's big "Let's Go America! Tour" our latest travels took us to Dallas, Corsicana, Waco, Austin, Lockhart and San Antonio.  We certainly tried to cover a lot of ground and share the many different sides of Texas during this tour stop, including the one-of-a-kind Hotel Emma at Pearl in The Alamo City.  Based on the responses received from our show fans/followers — an eclectic mix was certainly delivered that's resonated in a big way and enticed future travel!
The "Let's Go America! Tour" is our way to invest in the world of travel that we love, and help folks get more comfortable being back out there with their travels in meaningful ways — while promoting safe & responsible travel.  There is no other vehicle like ours that has the ability to positively impact so many travelers — since America's #1 Travel Radio Show is heard on over 480+ weekly stations across the USA and reaches in excess of 1.2 million listeners.  Additionally, we have a 24/7 global TuneIn channel, we live stream and archive every broadcast on our website at RMWorldTravel.com, plus there are our social media platforms and more.
For a quick .pdf recap of the live broadcast, photos & some social media posts/listener comments – CLICK THIS LINK!
From visiting with some of our TX-based team at the Network Command Center in Dallas, to spending time at American Airlines Skyview headquarters with their top executives in Fort Worth, our live remote broadcast of America's #1 Travel Radio Show from San Antonio at Hotel Emma on 11 December 2021 touched on those experiences but also included a focus on the Culinary Institute of America, going behind-the-scenes at The Alamo, savoring the oldest barbecue in Texas, entering the working production factory in the Fruitcake Capital of the World, visiting the San Antonio Museum of Art, strolling the serene and vibrant River Walk, enjoying outdoor Winter Markets at Pearl, and absorbing the history and terrific hospitality found at Hotel Emma.
We kicked off the national tour back in May 2021 at the Greenbrier Resort in West Virginia as Stop #1, then it was on to Newport RI for Stop #2 in June — the all-new Legoland New York / Orange County NY was Stop #3 came next in July.  Chicago was Stop #4 that included celebrating the 150th Anniversary of the Palmer House in August, then we moved on to Washington, DC for Stop #5 to respectfully commemorate 9/11 in September.  October 2021 brought us to Maui for Stop #6 at the Waldorf-Astoria Grand Wailea Resort, November had us in Santa Barbara for Stop #7 at Hotel Californian, and now it's San Antonio, Hotel Emma and other areas of Texas' turn to shine for Stop #8.
To enjoy again the live broadcast of RMWorldTravel with Robert & Mary Carey and Rudy Maxa that ran across our national network for Stop #8 on the "Let's Go America! Tour" — and features San Antonio along with other parts of Texas, simply click on the play arrows immediately below this text and enjoy!  Let's Go America!
Hour 1
— Topics & Guests on this hour of RMWorldTravel with Robert & Mary Carey and Rudy Maxa include:
Seg 1 – Robert & Mary and Rudy Show Open, "Let's Go America! Tour" Stop #8 talk, Roundtable News and more
Seg 2 – Robert & Mary check-in with Hotel Emma CEO Bill Petrella to talk about Pearl, his one-of-a-kind property, San Antonio, travel and more
Seg 3 – Barbecue and Texas are synonymous, and we travel north to Lockhart to sample the oldest BBQ in Texas — Black's Barbecue with Barrett Black
Seg 4 – Hannah Leib is a former Texas Rodeo Queen and she saddles-up to talk Professional Rodeo and the circuit in Texas
Seg 5 – To better understand Texas you need to "Remember The Alamo" — and we do just that with Sheila Mayfield
Hour 2
— Topics & Guests on this hour of RMWorldTravel with Robert & Mary Carey and Rudy Maxa include:
Seg 1 – Robert & Mary Show Open plus Hotel Emma Executive Chef John Brand and CIA Chef/Team Leader Hinnerk von Bargen talk San Antonio food
Seg 2 – Maggie Thompson joined us back in December 2018 for Destination Spotlight #36, and she returns now live on-set to talk all things San Antonio
Seg 3 – Corsicana, Texas is the Fruitcake Capital of the World, and we visit with Collin Street Bakery's Hayden Crawford to enjoy the Christmas treat
Seg 4 – You may be a Coke or Pepsi fan, but when in Texas Dr. Pepper is the real thing, and Chris Dyer of the Dr. Pepper Museum weighs-in
Seg 5 – Hotel Emma and Pearl are unlike anything you'll experience elsewhere, and historian Jeff Fetzer shares some of this property's storied past